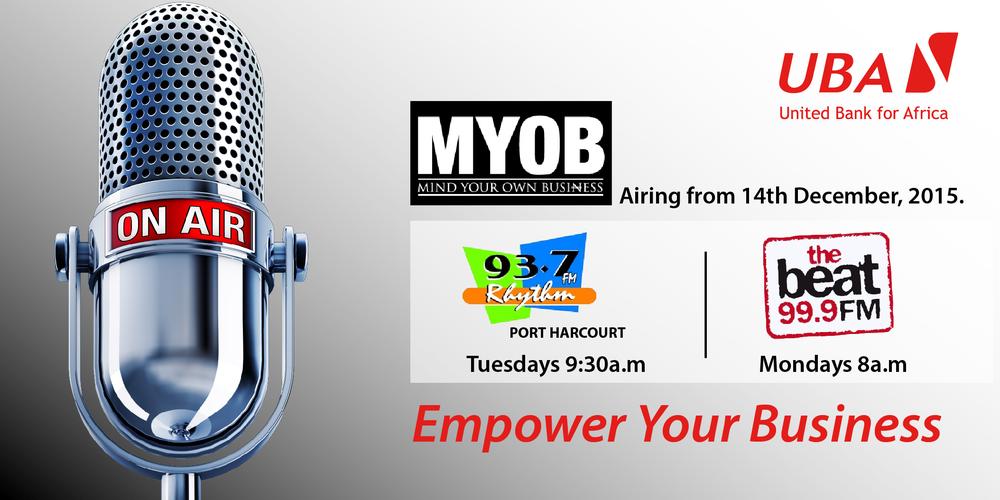 Mind Your Own Business (MYOB) is a 30 minute weekly business radio programme. The show is brought to you by United Bank for Africa (UBA), Africa's global bank and is targeted at self-employed individuals as well as other entrepreneurs navigating the Nigerian business landscape.
The program is designed to raise the profile of the entrepreneurial and self employed segment through discussion and debate, and will serve as a forum for  education, inspiration and guidance. Mind Your Own Business (MYOB) can currently be heard in Lagos and Port-Harcourt.
Listen on Rhythm 93.7FM Port-Harcourt, every Tuesday 9:30am and the Beat 99.9FM, every Monday 8:00am.Don't miss out!
__________________________________________________________________________________
Sponsored Content