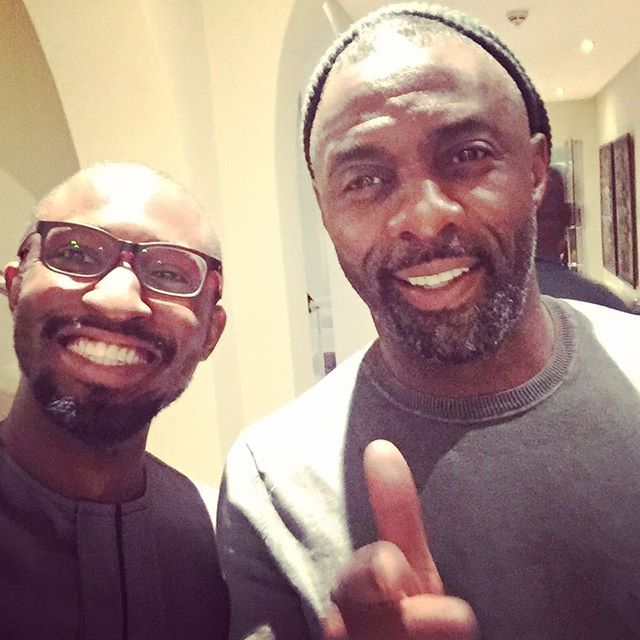 It's going down right now at Silverbird Cinema in Victoria Island, Lagos. Idris Elba who just received a Golden Globe and Screen Actors Guild (SAG) nomination for his role in the Netflix Original movie is in Lagos for the premiere.
Guests clamoured for a quick photo with the star.
It was also a proud moment for the author of the book which the movie is based on Uzodinma Iweala. He is also present at the event. Other guests include mother of the author/former Minister Ngozi Okonjo-Iweala and Senator Ben Bruce (Chairman of Silverbird Group).
The premiere after party takes place at Scarlet Lounge and Idris will put on his DJ hat as DJ Driis. He will also perform alongside D'banj at the party.