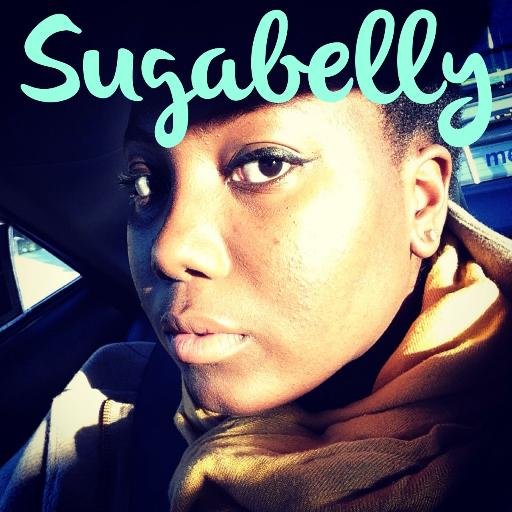 Call me a cry baby or a softie. But the truth is I've always been an emotional person. I try to mask it just so I don't appear weak (God forbid for a Nigerian man), but I'm weak, really weak – and Sugabelly's agonizing story is proof of my weakness. And now I don't care anymore. Yes, I'm weak!
I got on Twitter some days back, to a trend on Sugabelly. Within seconds I'd read her story and was submerged in it as I frantically made it a personal battle to appreciate those who showered her support and condemned those who had contrary opinions.
I went back and forth her blog, shared links with friends and family as my helplessness grew with previous posts of hers that I read. I'd never stayed that long on Twitter until that day. I threw caution to the wind as I became a soldier in SugaBelly's army. Maybe I'm irrational, but there's no right thinking human that'll read that story and not be as manic as I was.
Now, I won't be dwelling on what I read because we all read her story (and I can't retell the story even if I wanted to). My concern, however, is how that story has affected my reasoning and life since then. How totally different I now view the world.
For the next couple of days I felt empty as a man, as I wondered what else I was capable of. I wondered if I had a bad side to me that is evil enough to make me do such despicable thing to a young girl. I hated being a man that day. I was disgusted at the word 'man.' I was ashamed of being one.
You know, before Sugabelly's story I'd always wondered what transpired between those "lucky" girlfriends and their rich boyfriends; how easy it always looked seating beside their "men" in those insanely expensive cars. I'd always asked myself how far such a girl would be willing to go, to have and keep that kind of a guy. But now, every time I'm out for brunch or something and I see those wealthy Abuja middle-aged men stepping out of their SUVs with young girls in tow, my mind runs back to Sugabelly and my heart beats faster.
I see her in every young girl these days. She is every woman that I see in a relationship. It's crazy what this story has done to me – how distorted I now feel.
The other day I was with my cousin who asked if I'll like my first child to be a girl. And I instinctively said, 'no'. Shocked at my response she asked 'why'? Especially after seeing me as the champion of women's causes. Why then would I not want a first child daughter? It was a moment for me, as I tried to succinctly convey my feelings in words without losing my bravado. I really didn't say much as I shrugged the topic away.
Well Jenny, I really don't want a daughter as a child because she'll be my vulnerability and undoing. I'll die thinking of what she'd have to go through in life; the many concocted, lousy and over blown chauvinistic egos that she'd have to massage in the name of pleasing a boyfriend or husband. And the thought of her ever having to go through what Sugarbelly did will be my end. Life will really have no purpose and meaning then.
If I must…..If I must have a daughter. Then I'll groom her to disregard men. I'll make her the Alpha and Omega of her world, that no man's opinion is worth a nickel. I'll teach her that independence is not a privilege for her but a right, and that just like a bird – she can soar and fly beyond her imaginations. And that no man, no man, I repeat – is worthy of having her. That will be my only condition. Otherwise I'm not even sure I want children any more.
Because my son too will learn to respect and adore women. I'll teach him to see women as the pillar of mankind. To treat them with kindness and regard. To clean after his girlfriend; wash her underwear; brush her hair, and kiss her on her forehead. He'll bring her breakfast in bed everyday she doesn't feel like getting out of bed. Cook her meals and watch cheesy Nollywood movies with her without wanting to change to Super Sports.
But alas, those are all dreams as I can't mold them into being who I want them to be, I can only try. They'll always do what they want to do, and that's really what breaks my heart and makes me not want to have any.
Sugabelly endured untold pains, I can't begin to imagine what she's gone through. If I am this paranoid after just reading her story and those of hundreds of other Nigerian women that have been sharing their rape and abuse stories anonymously through 'Your Safe Haven' on Tumblr since she went public, then how much more they who are the victim of these inhuman abuse?
I know the Bible says the heart of men is desperately wicked, but never did I imagine that somewhere in Nigeria, there are grown brothers – friends gang raping, violating and abusing young girls and women in general. Never did I imagine that a 25 year old would in fact deem it normal to date a 17 year old. Never did I ever imagine that there is a Sugabelly somewhere with such a harrowing experience in life.
And because of this, I'm sorry for being a man. I'm sorry for seeing the best in mankind. I've resigned and I'm done believing!