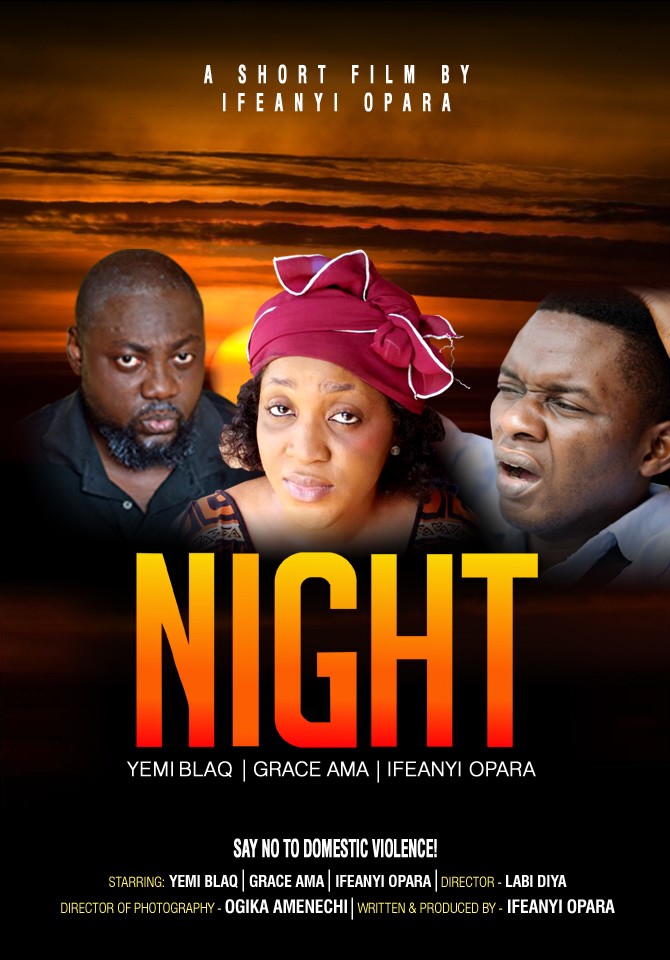 In a bid to join the fight against domestic violence, Stage Actor and Script-writer Ifeanyi Opara is set to release a short film titled "Night".
"Night" stars Yemi Blaq, Grace Amah and Ifeanyi Opara.
Speaking on the film, Ifeanyi Opara says "I hope that this short film can get the younger generation talking about domestic violence and to encourage victims to save themselves. This is to remind people that domestic violence is still out there… You hear stories from young women going through it; it is not just something the men in the older generation did because they were 'backward' it is something our young men of today continue to do because this society brushes it under the carpet, and doesn't talk about it, honestly"
Watch the trailer below.