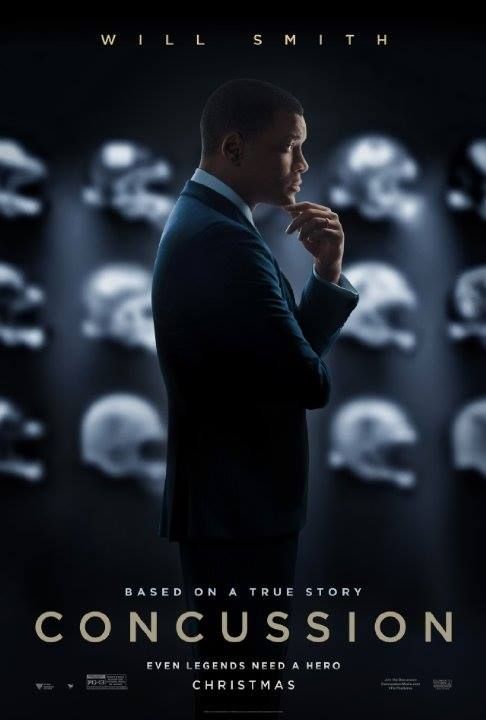 A couple of months ago BN brought you the trailer for Will Smith's latest movie "Concussion" where he plays the role of Nigerian Dr. Bennett Omalu.
A lot of the comments then revolved around his accent with a lot of people saying it wasn't authentic.
Over the past months as awards season approached a lot of critics also stated that Will Smith's acting was not his best yet. The ratings for the movie dropped but that didn't stop a lot of awards platforms from nominating Will Smith is several categories.
When Jada Pinkett Smith however made a move to boycott the Oscars because of a "lack of diversity" – a statement a lot of people interpreted to mean a lack of nomination for husband Will Smith – the debate has come up again about whether Will Smith deserves recognition for his role in "Concussion" or not.
TV Personality Bolanle Olukanni has also weighed in on the issue. She shared this post on Instagram after seeing the movie a couple of days ago: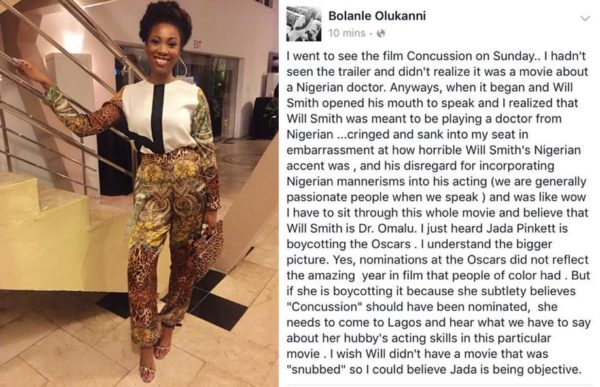 Do you think Will Smith deserves an Oscar nod for "Concussion"?