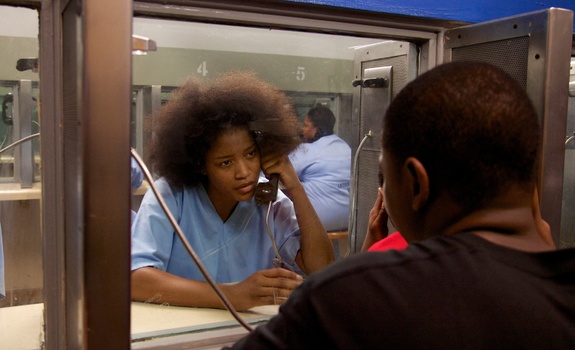 From "Half of a Yellow Sun" to "Star Wars: The Force Awakens", Nigerian Hollywood actor John Boyega has made quite a name for himself as a rising star.
The 23-year-old actor's next movie that you absolutely have to see is a movie called "Imperial Dreams" where he plays an ex-con named Bambi struggling with poverty as he raises his son and pursues his dream of writing in Watts's Imperial Courts housing project.
This movie was actually to be released before Star Wars. The movie was seen by director J.J Abrams and that's how John Boyega landed the role of a lifetime in Star Wars.
It also stars Rotimi Akinosho, Keke Palmer, Anika Noni Rose, Sufe Bradshaw and more. Imperial Dreams is an American drama film written and directed by Malik Vitthal.
Watch the trailer below.