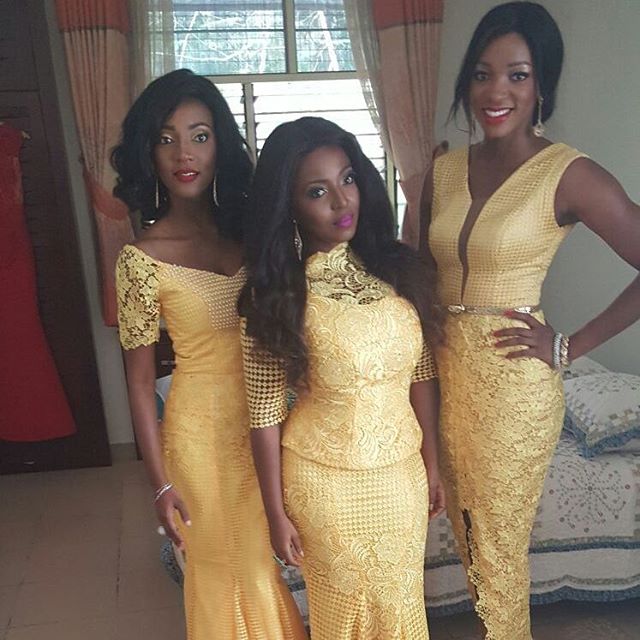 Yvonne Okoro and her sisters Roseline and Elizabeth looked simply beautiful as they celebrated with their brother at his wedding.
Their brother Martin Okoro married Ewura Esi tied the knot in late December.
For anyone interested, the sisters pointed out that they still have 2 single brothers.
Yvonne's movie "Ghana Must Go" premiered on the 2nd of January 2016 in Accra.
Check out the #AsoEbiBella Okoro sisters below
Photo Credit: Instagram – @yvonneokoro