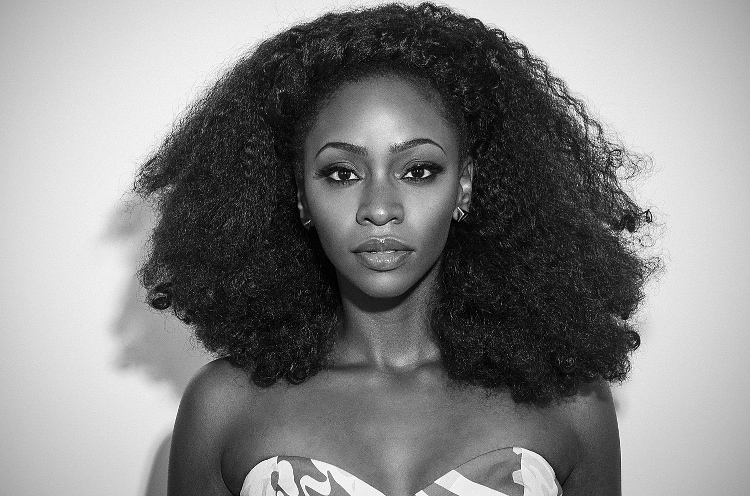 We love editorials – don't you?
In this particular one, we have 2 of our favourite things coming together. The beauty of black & white photos and actress & naturalista – Teyonah Parris in an editorial for Issue.
In the photos, shot by Jan-Willem Dikers, we see the star looking 'fro fabulous while showing off all her good sides. She also has a short interview where she shares her inspiration to start acting, the importance of her craft, her passion and influences.
Read some interesting facts about Teyonah below;
– Her ambitions include helping young women embrace their natural beauty, change lives through her art and to live a life of peace.
– She loves eating bread. "All types, any type, however you wanna give ti to me."
– Her turn-ons include intelligence, intriguing conversations, an inclusive heart and things/people that smell good.
– Her turn-off include hubris, inability to converse beyond pop culture & people who talk about money.
– Her passions include spreading a message of love, peace & understanding, telling other stories truthfully and tea drinking.
– She is influenced by many things. "Simply turning on the television I feel inundated by images and messages to be certain way. So I try to limit my influences by being aware of what I allow into my environment. I'm always conscious of what's trying to creep into my subconscious".
See the images below;
Watch her interview below HERE.