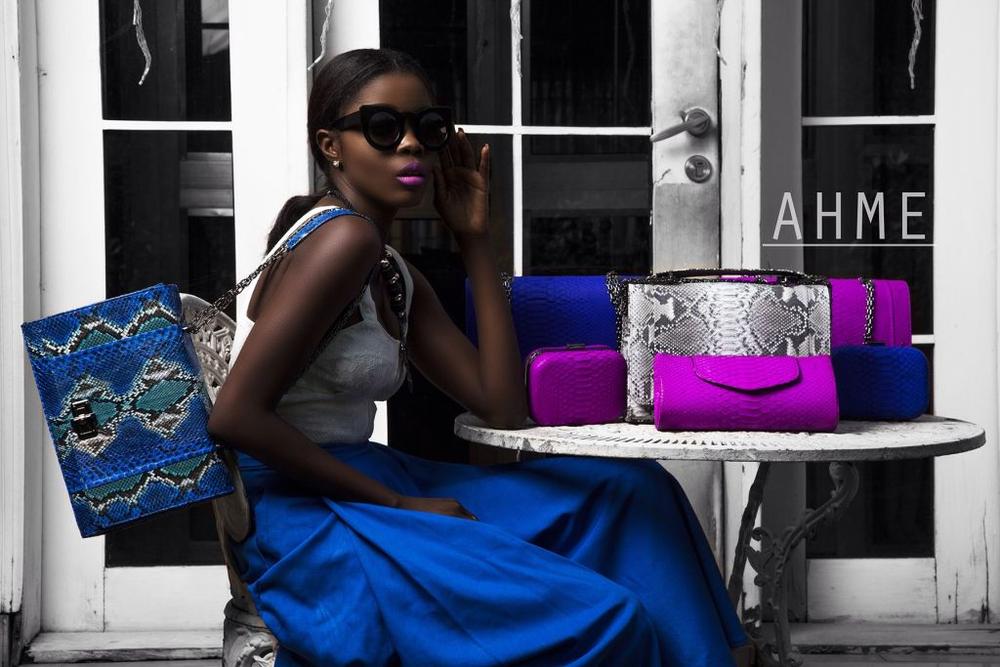 We have an uber-fab campaign for you that's perfect for the bold fashionista!
Luxury bag label – AHME – presents it's "Skins in Colour" campaign for 2016, featuring the amazing Ndidi Odogwu & shot by SpotlightPI. The collection carries a range of leather bags from totes  to clutches in beautiful snakeskin prints and embellishments.
According to the designer, this collection was inspired by her love for creating stand-out pieces that are best conveyed through animal skin and colour.
View the amazing campaign below;
Photo Credit
Photography: SpotlightPI (Instagram: @SpotlightPI)
Styling & Art Direction: Tosin Ogundadegbe of TheStyleInfideL (Instagram: @TheStyleInfideL)
Stylist Assistant: Obinna Ntukokwu (Instagram: @SamuelNoon)
Model: Ndidi Odogwu (Instagram: @NdidiOdogwu)
Makeup: BeautyByBellamere (Instagram: @BeautyByBellamere_)