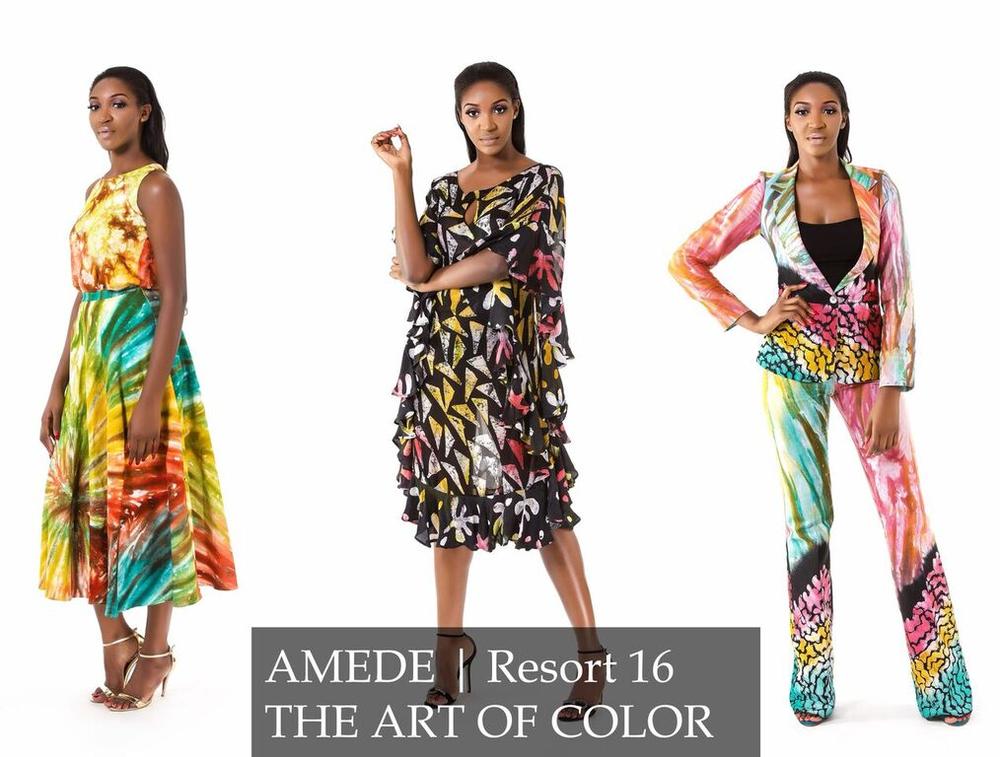 Eponymous womenswear fashion label – Amede has successfully established itself as the fashion brand to get for eccentric pieces in tye-dye. And for the brand's Resort 2016 collection – "The ART of COLOUR" – we can look forward to more tye-dye fabulosity.
In this collection, the designer – Amede Nzeribe, explored colours and art just like an artists and his canvas. With inspiration from the 50s' renaissance paintings and artworks of famous painters, Amede discovers the juxtaposition between colour and art and how they affect mood, style, beauty & fashion.
The designer believes the collection will appeal to women who appreciate art and understand hot it affects and influences our choices in fashion.
View the collection below, starring fab model – Idia Aisien.
Photo Credit
Photography: Kola Oshalusi (Instagram: @KolaOshalusi)
Model: Idia Aisien (Instagram: @DoctorIdia)
Makeup: Bukekayo by Modu (Instagram: @BukekayobyModu)
Shoot Direction: Rhoda Ebun (Instagram: @RhodaEbun)
To find out more on Amede, send an e-mail to: [email protected] | Follow them on Instagram: @AmedeOnline | Follow them on Twitter: @AmedeOnline | Call: 07056892161 | Visit their website: www.amedeonline.com | Visit their Stockists: Poosh Boutique | Grey Velvet