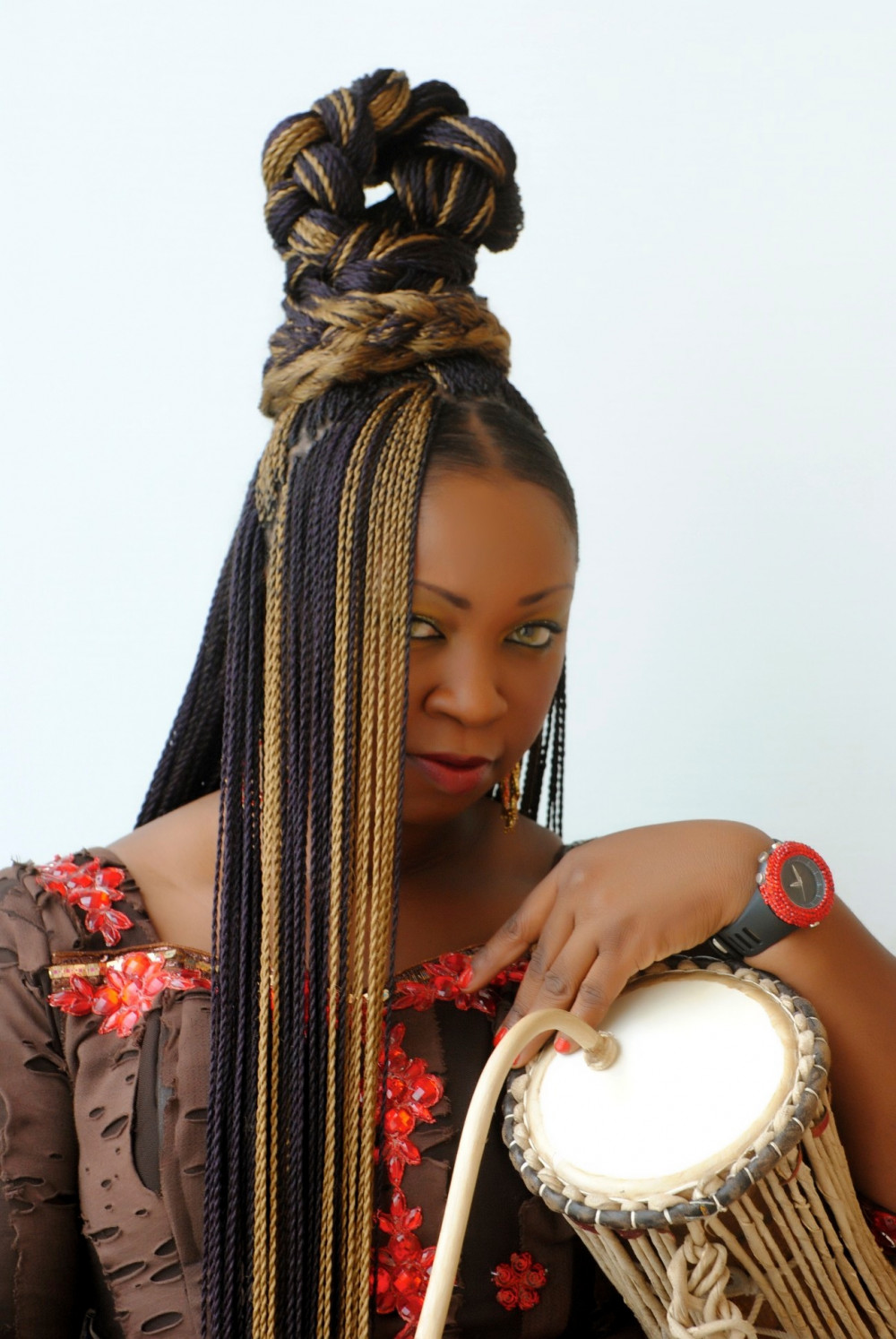 Ara was interviewed by Vanguard Newspaper, where she talked about her music and personal life, especially her relationship life as a single parent.
On Her Music
… the pain in my heart is the fact that people don't promote culture and my brand of music. People want to do hip-hop, and when you have something different and unique but doesn't seem popular or commercial as they would term it, little or nothing is heard about you even though you are doing something or a whole lot of things.
I'm not an Omawumi, Tiwa Savage or Wizkid. How many people want to listen to the talking drum? We're more accepted outside Nigeria. Maybe the perception is 'it's our thing' but out there, they know what it really means for a female to play instruments. I play well over five drums. Those who really appreciate Ara's kind of music Its foreigners that appreciate my music because Nigerians do not place value on their culture, let alone promote it. Foreigners appreciate the Nigerian culture and my kind of music even more than Nigerians, and that's the truth.
Her Love Life
I'm not married but I have a son. I've not been in a relationship for a long time now and I've not been dating for a long time, at all. It's for a very personal reason. I strongly believe in love; solely in love. I'm very deep, I don't believe in flings or short-term relationship; I go all the way.
So, if I can get what I want why not. It's unfortunate that our society has gotten so bad that our men don't even know how to woo a woman anymore; really, men don't know how to woo women anymore. So when women like me who are deep, who have substance, virtuous women, want a man to go a way he should go, they get scared halfway and pull out.
So, until that man comes, I'm going to wait and if he doesn't come I'll adopt two more kids in addition to my son and move on with my life. That's it for me.
You can read more on Vanguard – she talks about the state of the economy, celebrity beefs and more.