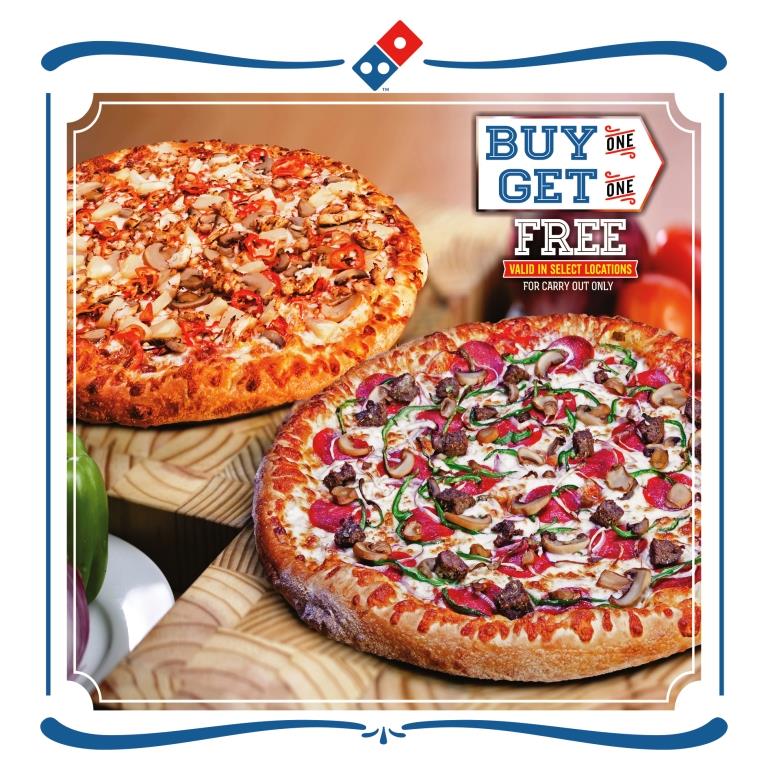 The month of February is definitely the month of love, as Domino's Pizza Nigeria is set to show love to all its guests across the Nation.
Apart from constantly running attractive menu deals, starting from the 1st of February, there will be a buy one get one FREE promotion in select locations every week. From the 1st to the 3rd of February, over 1000 guests trooped into the Saka Tinubu VI and Magodo (in Lagos) and Gwarimpa restaurants (Abuja) to enjoy the love feast offered to them.
From the 8th – the 10th of February 2016, it would be the turn of Agungi, Apapa (both in Lagos) and Ring Road (Ibadan) Restaurants to enjoy the Buy one get one free offer.
Take advantage of this promotion to give yourself and your loved ones an amazing treat of a hot and fresh meal. Save the date and ensure you spread the word to all your loved ones who live and work around these areas. As it doesn't get any better than this!
Here is Domino's Pizza Nigeria wishing you a love filled start to a new month. Visit their various restaurants for many more goodies and follow the brand on Facebook to get first-hand information.
___________________________________________________________________
Sponsored Content