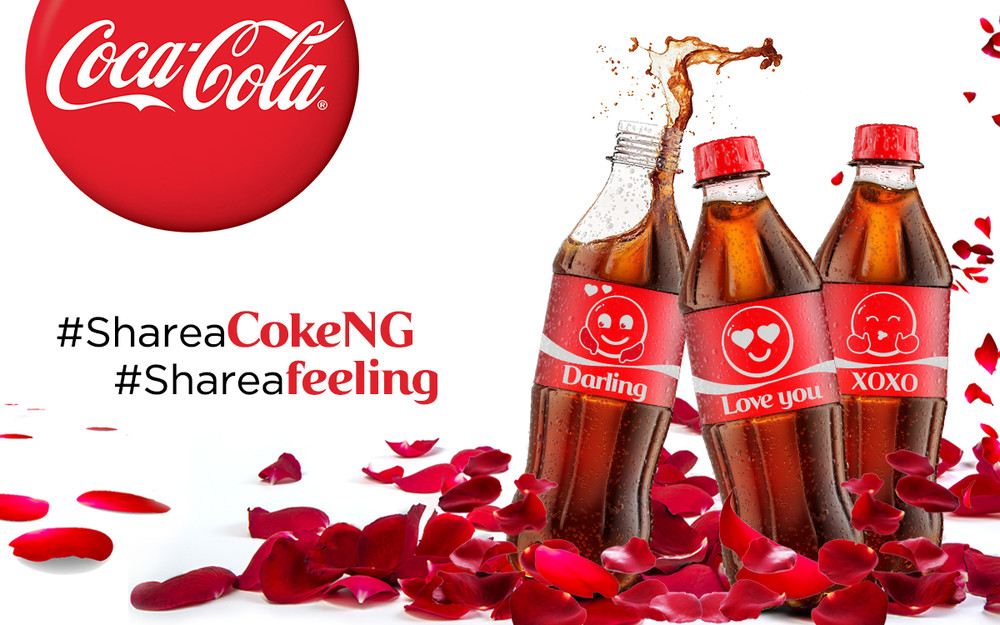 In the spirit of the most emotional season of the year, Coca-Cola plans to give an all-expense-paid treat to six lucky couples in Lagos, Abuja and Port Harcourt.
Imagine a 6-course dinner for two by a celebrity chef, photo session by a celebrity photographer and packs of specially customized Coca-Cola. Each couple will spend the day from pick up to sun down, without lifting a finger.
How to Win
Step 1
Choose a coke bottle with a smiley that best expresses your feelings. For example, choose a bottle that says 'Love You' and another bottle with your partner's name or a pet name such as 'My Bae'. With hundreds of phrases and smileys to choose from, be creative and #ShareAFeeling as your heart desires.
Step 2
Take a photo with your bottles.

Step 3
Post the photo on Twitter and Instagram, using #ShareAFeeling, #ShareACokeNG, and hashtag your location (#Lagos, #PortHarcourt or #Abuja). Entries with highest likes, retweets and reposts win! Deadline is 12 noon on Tuesday, 9th February, 2016.
**
Couples must be 18 years old or above, and must be available in chosen location on Valentine's Eve, 13th February, 2016. Let the fun begin!
______________________________________________________________________
Sponsored Content