Squad Goals? Oge Okoye, Destiny Amaka & Rukky Sanda at Ebube Nwagbo's Birthday Dinner
It's been a minute that we've see BFFs Oge Okoye, Destiny Amaka, Rukky Sanda and Ebube Nwagbo together.
They stepped out for Ebube Nwagbo's birthday dinner last night and they were all looking good in their sexy cut-out dresses.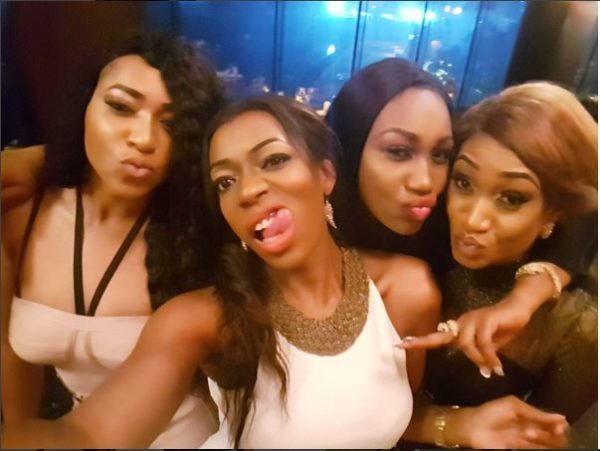 Ebube shared some photos from the night and captioned "#Squad".