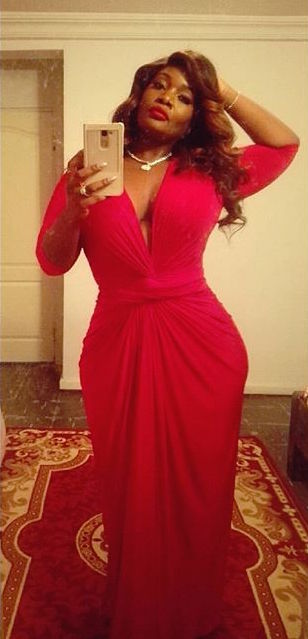 Newlywed Toolz is as hot as ever!
The curvy OAP showed off her figure in this red ready to wear wrap dress by Virtue Clothiers.
The dress is also named after her, and we can see why – perfect fit! She looks very Valentine's ready, and just like in previous years, we're sure she'll have a swell weekend with fab gifts.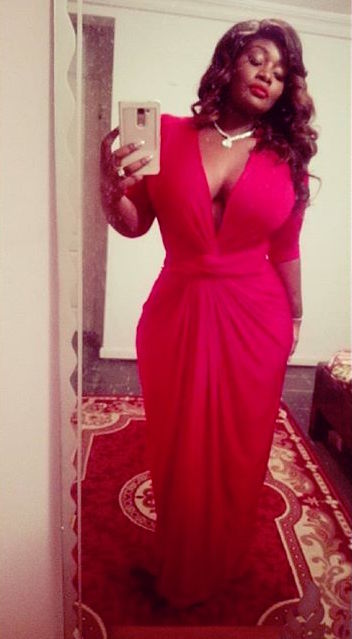 In fact, she's gotten one so far, from Banky W – who introduced her and husband Tunde Demuren.
She captioned a photo she took of it, "Aww he said our iyawo… Thank you husband-in-law lool cc @bankywellington thank you @cirocNigeria #MadeForYou"