When Love Happens It Begins with a Simple Connection! Meet the Latest Version Palmchat 5.1.4 Social App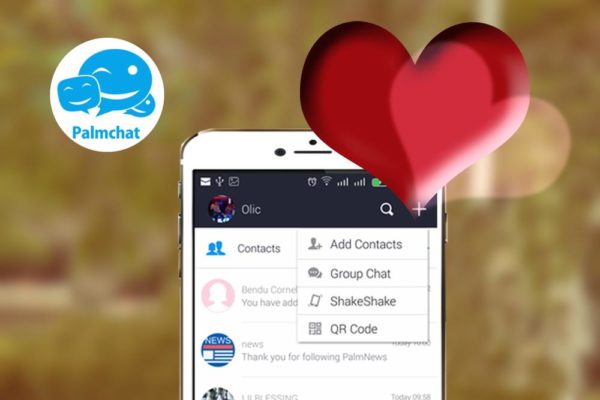 It is that time of the year again when we all like to talk about LOVE; all its Dos and Don'ts, rewards and pains-aha, the gift parcels with red ribbons, chocolates maybe? St. Valentine's is a special day no doubt but there's nothing special in the way we've reduced love to boxes of chocolates and retail trappings screaming 50%  OFF THE ORIGINAL PRICE.
Love is not a seasonal show of largesse nor is it a fairy tale of goodie boxes in dotted red and white bags-no.
Love is a connection; it's two people who are just too dear to each other and may I humbly say, the St. Valentine's Day rituals we all tend to enjoy isn't always the finest expression Love. So, if Love is all about bonding, how hard can it to find love? Well, let's just say that technology has reduced some of the complexities of finding love by giving personal connections and daily bonding a chance to thrive so that true love can eventually come to those who believe in it.
One messaging app tailored for Africa is taking mobile networking and experience to the next level; connecting people across board through the apps uniquely chat room features and giving Love a chance to grow from unexpected places-guys, meet the latest version Palmchat 5.1.4 social app.
Palmchat 5.1.4; Interest networking, tailor-made for Africa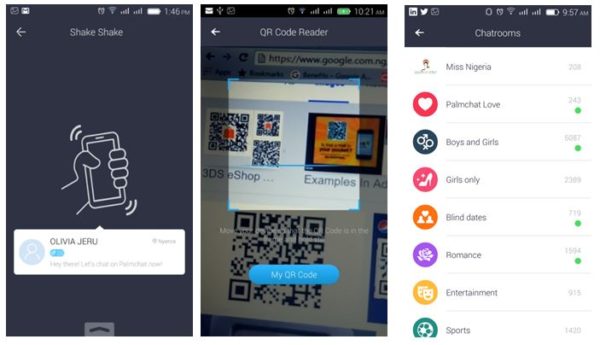 Latest version Palmchat 5.1.4 stands out from other messaging apps like Whatsapp, BBM and Instagram by embedding unique messaging features like the custom 'Shake shake', QR code scanner and group chatting in its chat room interface-  a first of its kind in messaging apps.
Shake shake: Connect with someone special on first "Shake"
With this brilliant tool, a user can always connect to someone new on Palmchat. All you have to do is shake your smart phone once the "Shake shake" interface is up;  a beep sound follows and a new connection is made almost instantly.
With the "Shake shake" in hand this Valentine's, new bridges can be built for a whole refreshing relationship.
QR code: Unravel next level intimacy with a simple QR scan
The QR code scanner embedded in Palmchat 5.1.4 allows users to join a conversation, access information or key in to next level of fun experience with friends by just a simple scan of a QR code.
________________________________________________________________________________
Sponsored Content