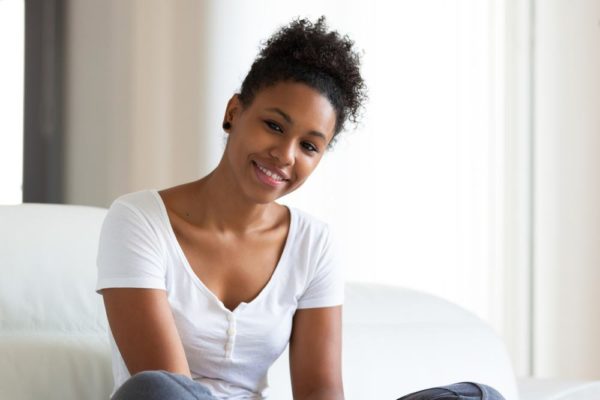 We all have got time. If you don't use yours, something else or someone else will.
Research has proven that one of the major factors that draw the line between highly successful career persons or entrepreneurs and chronic under Achievers is their attitude towards time management. Successful people are completely in charge of their time and they have mastered the art of maximizing every minute of their time.
Don't let the calendar deceive you. We do not really have the luxury of 12 months to achieve our set goals for the year. Our year is only as productive as the number of seconds, minutes, days, weeks and months we succeed in utilizing. That is why some exclusive few get 8 months value out of one year and the rest of us barely manage to get 2 months value of a supposed 12-month calendar year.
The next time you go through one month or one year and you come out with that feeling, like you needed more time to accomplish the things that really matters to you, you may have to sit back and reflect on how you appropriated your time to frivolities.
Well, for some folks who may not have the 'time' to reflect on their activities in the last one month or year to see what took a chunk of your time, I am here to offer my unsolicited help. *winks*
Below are a list of some of the activities that eat deep into our time. Go through them sincerely and see if you might have to redefine your priorities in the coming days.
Sleep
Top on my list of the activities that eat deep into your time is sleep. Hey! Think about it. You could be sleeping way too much. From my calculations, if you get 7 Hours of sleep daily for one year, it means you allocated a whopping 3 months of your year to sleep. Did you see that? One-fourth of the year is gone and you just have 9 months left to produce.
You may consider cutting down on the time you allocate to sleeping. A wise man said "a little sleep, a little slumber, poverty will descend on you like a vagabond."
Look at these names; David Oyedepo, Paul Adefarasin, Uche Pedro, Linda Ikeji, Aliko Dangote, Tony Elumelu, Shola David, Seun Agbaje, Kelechi Amadi Obi, TY Bello, Obi Emelonye, Kunle Afolayan, Olisa Dibua, Freeze, Philip Emegwali, Chimammanda Adichie, Adebola Williams, and even President Muhammadu Buhari (the so-called old and feeble 'dullard').
I don't know how many of these names you are familiar with, but one thing they all have in common is that, they don't have the luxury of 7 hours to allocate to sleeping. Great men are awake, while others sleep.
If you are reading this piece and you still sleep more than your boss at work, it means you are not yet ready to get to that level in your career. If you go to bed before your boss and he still wakes up before you, it is a very bad sign. It means he will always be ahead of you. Personally, I am not an advocate of staying up till late at night. No. I belong to the school of thought that says "early to bed, early to rise", probably because I function best at the wee hours of the morning.
TV
Have you tried keeping track of how much time you spend watching African Magic, Telemundo, and Zee World etc. Some of us don't even know when we sit in front of the TV for over four hours doing nothing.
A particular TV soap airs from 4pm to 6pm daily. Can you imagine that and some of us follow this soap religiously? Let's use our head. If we don't know what to do with our time, someone else will. What about some ladies that spend a better part of their time 'keeping up with the Kardashian'. The more time you allocate to watching the television, the farther away you are from making it to the TV yourself.
Spend 4 hours daily in front of your TV and that will be another 2 months of your time gone. Add that to the 3 months allocated to sleep, that will make it 5 months. That means, the year has almost gone half and yet, we have not utilized the time we have.
There is nothing wrong with watching TV. Personally, I won't lie to you, I love watching good TV contents, but you need to answer this questions.
What do you watch on TV? What exactly do you do with what you watch? When do you watch TV? What else can you do while you are watching the TV? And finally, how much of your time is allocated to watching television? If it helps your career, that is great. If it doesn't, then you need to get your priorities right.
Social Media
Every career person should be active on a maximum of four social media namely: Facebook, LinkedIn, Twitter and of course WhatsApp or BBM. Depending on your career path or line of business, you might consider swapping LinkedIn with Instagram.
It is time consuming trying to be active and catching up on more than four social media channels, except you are majorly in the business of social media marketing or blogging. If not, it does not make any business sense spending as much as 3 hours on the internet looking at people's selfies, keeping up with gossip and trends that do not add value to your career or business. It is a sheer waste of government time and data.
Some people feel like they are missing out on a whole lot any day they don't spend over one hour on Facebook scrolling through people's affairs. Even on your birthday, if you try to keep up with all your social media channels to see all the goodwill messages flowing in, you might end up not having a happy birthday. What time do you have for all that? Allow your phone or tablets some time. Don't let them be in control. You bought them, they didn't buy you.
A wise man said, "you know you have low self-esteem if you are in the habit of running out of the bathroom just to answer a phone call".
Let me stop here for today. You know yourself. So, you are in a better position to tell yourself the truth and cut down on the things that eat into your time if you must produce. Time is money. It is ticking. You can't recover any lost time, neither would you save time by stopping your clock.
Remember, your year is only as productive as the number of seconds you succeed in utilizing.
Have a great day!
Photo Credit: Dreamstime