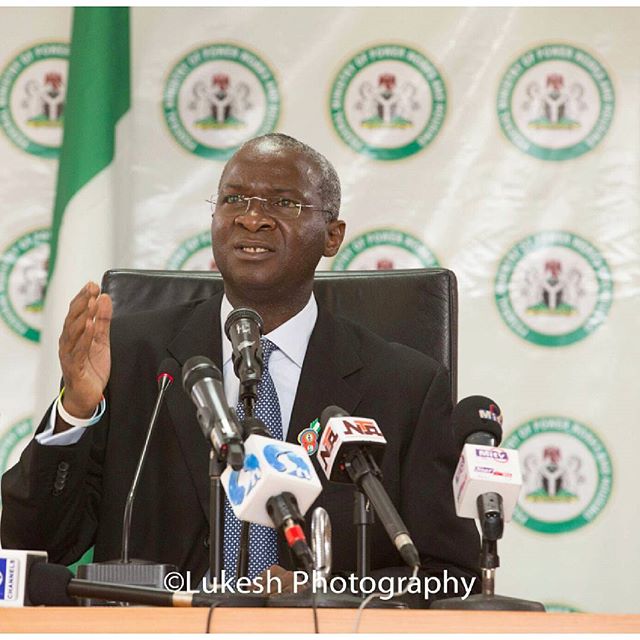 This lack of electricity in 2016 in Nigeria is truly appalling. The residents of this Lagos community decided enough is enough and held a protest at a newspaper house to show their seriousness.
One of the residents who has lived there for seven years said he had only seen light once! We need to hold our leaders more accountable. In this day and age, power is still so expensive because generators are the main source, also leading to noise and sound pollution.
Enough is enough!
Gbemi Olateru-Olagbegi wrote about lack of power topic lately, and we saw how it affected Sisi Yemmie in one of her recent vlogs – food spoiled, electronics breaking down, her generator caught fire – so it affects everybody.
***
Here's the report from the News Agency of Nigeria (NAN):
Lagos, March 7, 2016 (NAN) Scores of residents of three communities on the Ibafo-Mowe axis of the Lagos/Ibadan Expressway popularly referred to as "Second Lagos", on Monday protested what they called 10 years of power outage.
The News Agency of Nigeria (NAN) reports that the communities were protesting the cutting off of electricity supply to their areas in the last decade.
The protesters, who converged on Punch Newspapers premises along the busy Lagos/Ibadan Expressway with some policemen on guard, also blocked part of the road at Ibafo, causing traffic jam.
The placard-carrying protesters, who had massed as early as 7.00 a.m., directed their protest at the Minister of Power, Babatunde Fashola and the Ibadan Electricity Distribution Company (IBDEC) which serves the area.
Some of the placards read: "10 years of darkness must stop; Fashola, IBDEC stop this darkness; 10 years of darkness at Magboro, Ibafo Mowe communities: Enough is enough".
According to the protesters, mostly youths, several notices had been given to IBDEC complaining of unfair distribution of electricity.
Some of the protesters told NAN that the residents had been subjected to untold hardships since the communities were thrown into the decade-long darkness.
A resident of Magboro, Johnson Ogundipe, said:
I moved to Magboro about seven years ago, but I have only seen light maybe once.

As one of the leaders in the community, we have written several letters of appeal to the IBDEC and we also contributed some money to make sure that we have power but to no avail.

IBDEC always comes up with one story or the other on why electricity was not restored to Magboro.

Magboro residents are tired of this blackout after contributing several millions of naira to IBDEC. This is shameful."
Another resident, Sola Lawson, said IBDEC had not showed enough commitment to restoring power to the affected communities after several appeals.
The power issue with our area has been on before the unbundling of PHCN. The suffering in this community is too much as we cannot get petrol to buy to power our generators.

I hope government will do something about the problem …we will continue with this protest until the matter is addressed."
Contacted for his comment, John Ayodele, the Deputy Managing Director, IBDEC in Ibadan told NAN on telephone that the areas were not totally cut off but had been getting power supply intermittently from Abeokuta.
He blamed the poor power supply on the uncompleted National Independent Power Project (NIPP) in the area.
"The areas are to get supply from Akute through the NIPP but last year when it was scheduled for commissioning, we noticed that the contractors used sub-standard materials.

We decided that the contractors handling the project should reconstruct or `address' the defects in the project, but as we speak they have not done anything.

When the plant was to be connected to distribute power it could not carry the loads in the areas,'' he said.

We agreed that the contractors handling the project should reconstruct or address the challenges."
On the suggestion that another power project should be provided in the area, Ayodele said it would take between seven to eight months to complete. (NAN)