BellaNaija Style is taking you back to the basics with this new series called The Body Shape Series!
In this 5-part series by one of our new voices – Eki Ogunbor, we will go over how to dress your body right. No matter your body shape, we have tips and tricks for you to find the perfect styles that embrace and enhance your body.


Some people still question the difference between fashion and style. It may seem trivial but no question is stupid, we can all learn. It's important to distinguish these terms to further understand fashion and how it applies to you as an individual.
Fashion I think is what the industry tells us it is. It's the general term for trends we see on the runways and what's classified as trending or in 'vogue' (not the magazine). In relation to fashion, style is more of what you do with the information the industry feeds you with. How will you transform these trends into a style that best suits you, taking into consideration your personality and your body shape?
Although using fashion as a medium to express yourself through your personal style is great, the most important thing to remember about this is how it looks on your body, how comfortable you feel and what message you communicate to the rest of the world.
Look at it this way, whether you choose to believe it or not we are all creative beings and we all want to express ourselves one way or another, either verbally with words or without. You don't have to be an artist or designer but the way you write, sit, walk and talk is an extension of who you are & your creativity as a person and so is your style.
The way I see it, your easiest canvas is your body and you're the painter, are you creating a masterpiece or a hot mess? Don't answer that … Lol.
FYI, body shape is not to be confused with body type and here's why. Your body type has to do with the way your body functions as a human being and the balance of fat and muscle tissue in your body.
Over the next few days we'll be showing you different body shapes applicable to us women and how best you can rock your body. We're also open to interacting with you, our BellaNaijarians! Share your thoughts in the comments section as usual and show us ways you rock a trend on your Instagram page with the hashtag #BellaNaijaStyle telling us one thing you love about yourself/your body and we just might share your image in one of the body shape posts.
The first body shape I'll be talking about is the Apple. African American actress Amber Riley is a perfect example.
Characteristics of the Apple Shape
Most of your weight forms around the midsection, which is your stomach.
Your bust size varies from average to large.
You have narrow hips and in most cases your legs are your best asset.
For the apple shape, your waist is the widest part of your frame and so there is no waist definition. To look your best, you must aim to deflect attention from your midsection and create a more defined waist with what you wear.
Wearing clothes that add curves and fullness to your lower body and taper your top half help you achieve this balanced look.
Also, be careful with lengths. You have great legs so feel free to show them off but be careful not to go too short or this might draw attention to the wrong places and back to your mid section. Wear darker colours on top and light colours on the bottom to take attention away from your top half.
Tips for Your Top
V necks are very flattering because it shows off your neck, which is usually the slimmest part of your body.
Dresses with an empire waist line – cut under the bust work well with this shape.
Define your waist with a peplum top, fitted at the waist and flared at the hips.
Use a belt on any top to cinch you in at the waist.
Wrap tops and jackets work great as well to define your waist.
Cropped jackets are also a great way to define your waist. If you wear a full length jacket, wear a top with a flattering print inside or draw attention to your waist with a slim belt inside or over the jacket.
Tips for Your Bottom
Fuller skirts work best to fill out your hips.
Wear a pencil/straight skirt with a peplum top to give you a smaller looking waist and show off your legs.
Pencil/straight skirts with a full bottom also help to accentuate your hips.
Wide leg trousers also help fill out your hips but balance a slim leg trouser with a top that defines your waist, like a peplum top.
Avoid
Big tops and jackets
Shapeless dresses with no waist definition
Tight t-shirts and blouses
Here's why we love this look !
The full skirt helps to balance the fullness of her top half.
The colour combination is perfect, black on top with black sleeves to make her appear slimmer and a lovely pink print to keep your focus off her top half.
If you aren't afraid to show some skin, Amber shows you the best way to do it with this crop top.
This black flared dress is perfect. It gives her a waist line and shows off her slim legs.
Coming down to Nigeria, Eniola Badmus and Funke Akindele have Apple shapes.
The fullness on the bottom of this floor length dress helps to balance out her figure, while we love the ruched design, making her waist line look slimmer.
Funke Akindele is also a slim apple shape and she styles her frame very well.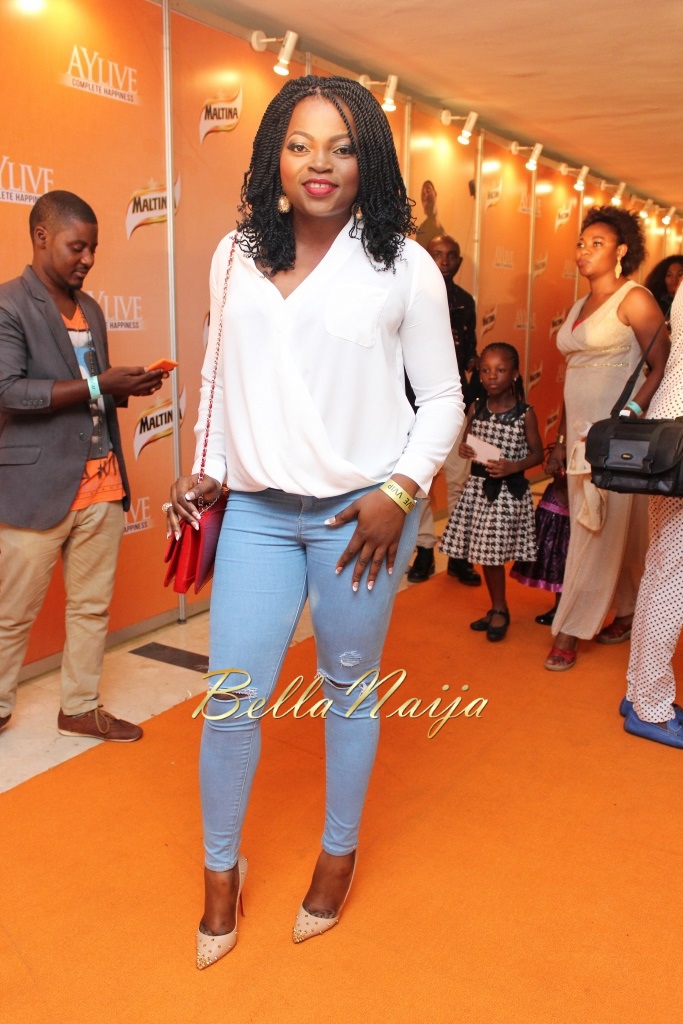 If you have a slimmer Apple shape, don't be afraid to show off your best assets. Funke rocks this perfectly, because her slim long legs are the center of attention in these blue ripped jeans. The long sleeve V-neck also tastefully shows off her collarbones, and makes the focus of the upper part of her body her beautiful face.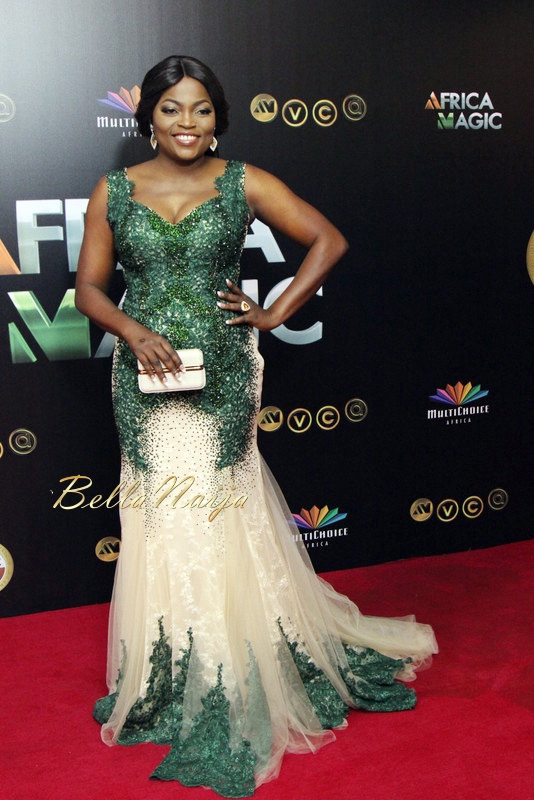 Funke Akindele also looked amazing at the AMVCA. The darker colour at the top slims her waist line while the lighter colour on the bottom takes your attention away from her midsection. The V neck also helps flaunt her neck and cleavage.
Jennifer Hudson is a great example of a slim apple shape after her impressive weight loss.
I love this black outfit on her. The cropped jacket and high waist skirt meet at her waist line and help define it, making it look even slimmer.
The wide leg pants she has on here helps even out her body proportions and I need that jacket in my life!
Sherri Shepherd is famous for her Apple shape. She does it right when she wears fit and flare or A-line dresses.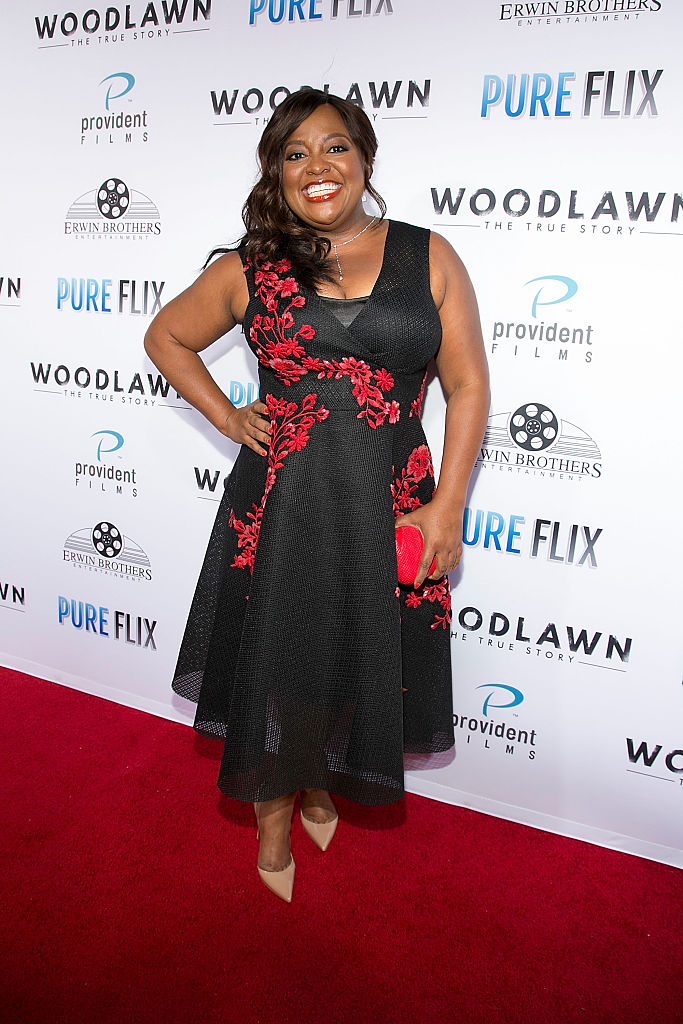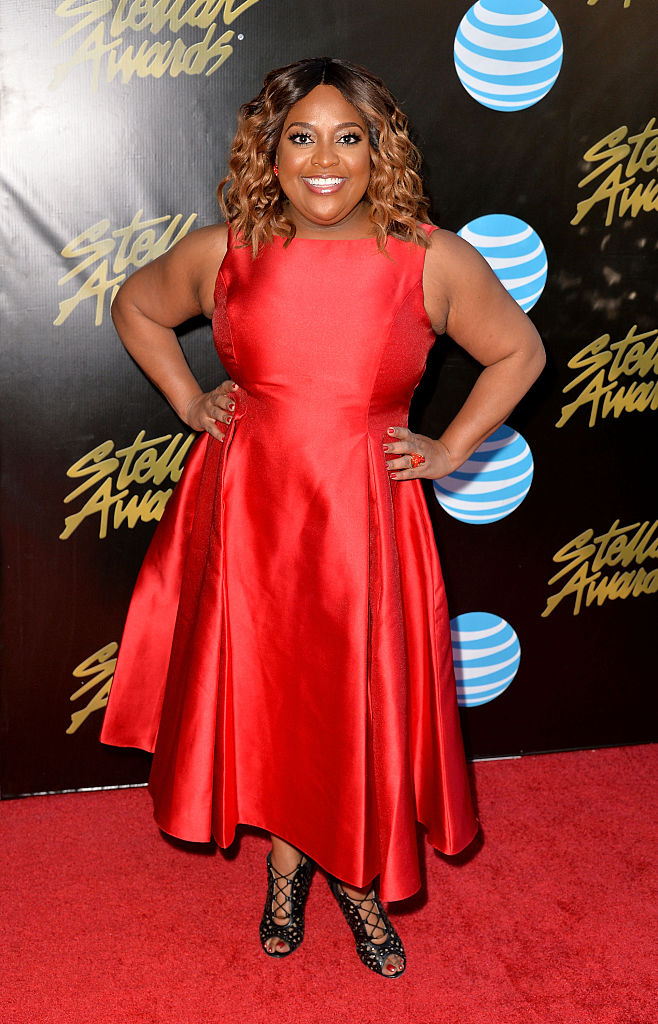 WHAT NOT TO WEAR IF YOU'RE AN APPLE!!!
This outfit is not very flattering for her shape. The kimono jacket in this print adds no definition to her frame and makes her look a little bigger than than she is. It also makes her look like she had no time to get dressed and just stepped out in her house clothes.
I like that this dress has a full skirt. It gives her curves around the hips and shows off her slim legs but again be careful with length, you don't want to go too short.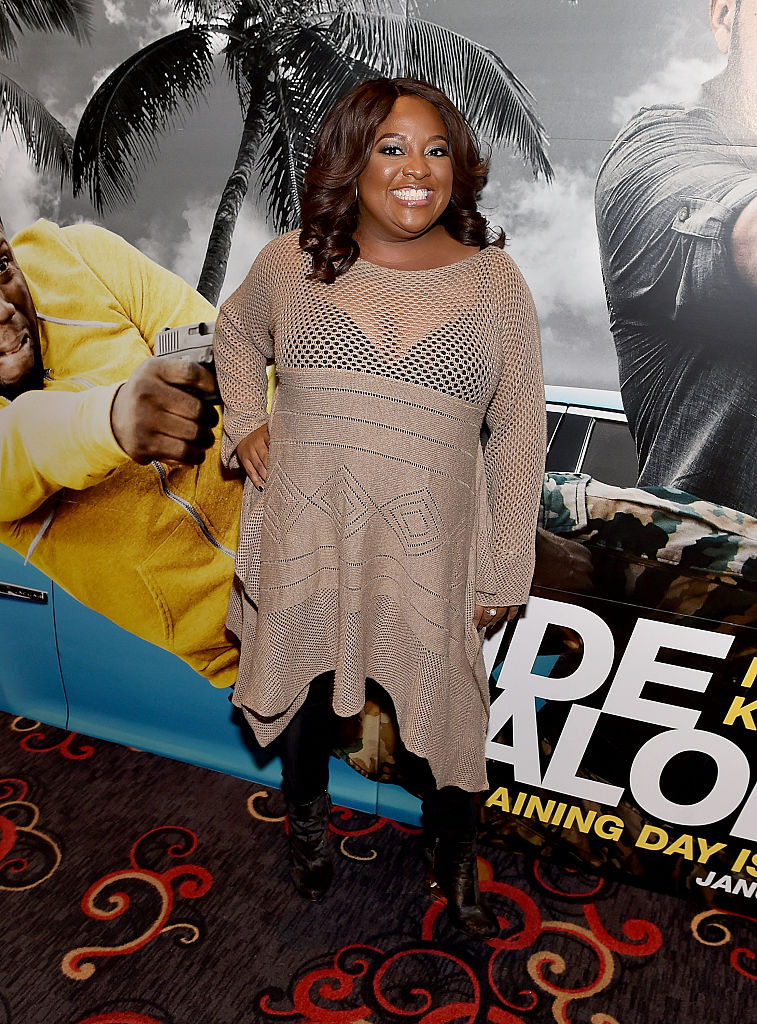 This outfit is a No. No defined waist. No focus on her slim legs. The loose fit top makes her stomach look larger than it is.
***
Look out for the next volume in the series, it'll be for pear shapes!
***
Photo Credit: weddingserviceskenya.com | Jesse Grant/ Getty Images | Brad Barket/Getty Images | Virginia Sherwood/NBC | Dimitrios Kambouris/Getty Images | Earl Gibson III/Getty Images