Exclusive: Temi Dollface's MUST WATCH New Video – "School Your Face"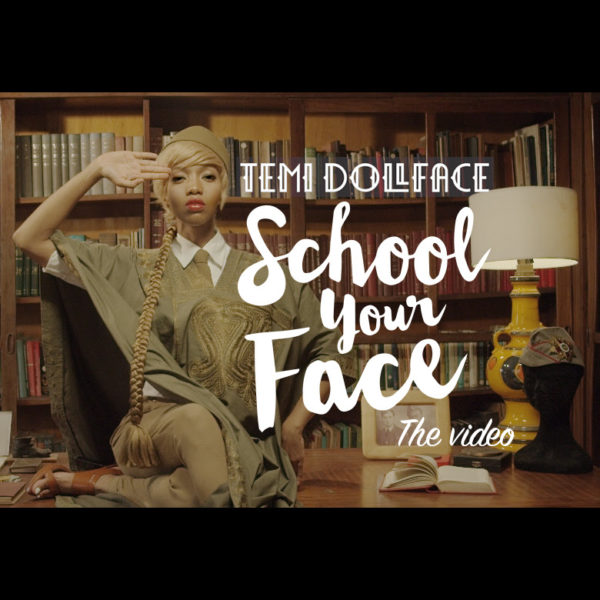 Just as we promised, Temi DollFace's video for her song 'School Your Face' is out on BN!
The video was released in celebration of Women's History Month, International Women's Day and is also a special tribute to her Grandmother.
A humorous tale about the ancient battle between head and heart, the video sees Temi playing dual roles; an eccentric no-nonsense sergeant and a young love-smitten woman. These two roles are representative of a Hard/Soft duality that women strive to attain.
According to Temi, her Grandmother, whose nickname is coincidentally "Sergeant Major", is the perfect embodiment of such a woman. A Steel Magnolia!
Shot in Lagos, the video was directed by Damola Adelaja and produced/ styled by Temi Dollface herself. She borrowed from art, history and fashion but then completely embodies their references as their own original idea.
Watch it below: