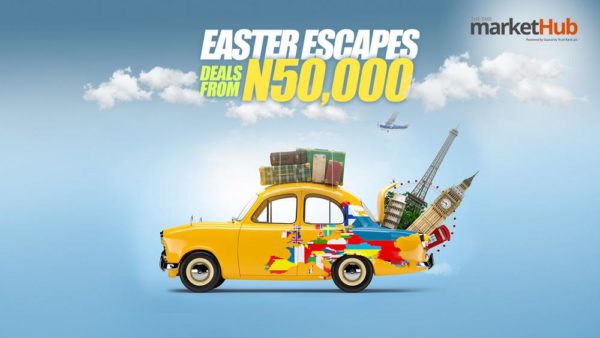 Caroline* hasn't spent much time with the kids lately, so she has asked us to decide on a family getaway this Easter holiday.
We've checked several websites and we can't seem to get the perfect package argghhhhhh. So we called a friend, Oge* to see if she could help. She told us about the romantic Valentine's getaway to Zanzibar she found on the SME MarketHub and how she didn't have to spend all her life savings! Quickly we hurried to www.smemarkethub.com/travel-deals  to check out the incredible deals they offer.
It's going to be an Eggciting  Easter!
Are you still searching for most affordable Easter travel deals? Look no further! Get amazing deals on weekend beach resorts, travel tickets and international holiday destinations from just N50k! Don't wait till the last minute, visit www.smemarkethub.com/travel-deals to book now.
Stay connected!
Facebook         
Twitter
Instagram
BBM Channels: C004473F5
Mobile Number: 0813 985 0100
—————————————————————————————————————————
Sponsored Post