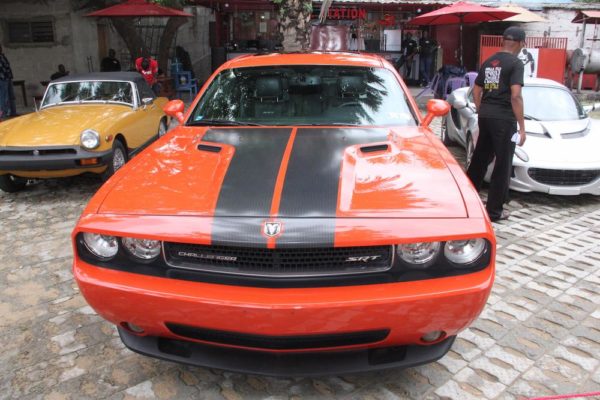 Grills2Grills, Nigeria's ultimate automobile and bike show, opens to the public over the weekend of April 2nd and 3rd 2016, as a one-of-its-kind Nigerian exhibition of unique classic cars, super cars, muscle cars and motorbikes from private collectors and owners in Nigeria. The event will hold at the Main Bowl of Tafawa Balewa Square, Lagos.
According to Dapo Otunla, founder of Grills2Grills, the intention is to hold the event annually with the hope that Grills2Grills will become a landmark event that will bring people from across the globe to Lagos State, Nigeria. The two-day event will showcase up close, an assembly of about 70 cars and 20 motorbikes that are rare and unique.
Some of the unique cars that will be showcased at the event are:
MG MIDGET (1977): The MG Midget is a small two-seater sports car that was produced by MG from 1961 to 1979.
DODGE CHALLENGER (2008): The Dodge Challenger is the name of three different generations of American automobiles produced by Dodge. All (7,119) 2008 models were SRT8s and equipped with the 6.1 L (370 cu in) Hemi and a 5-speed AutoStick automatic transmission. It is the modern day muscle car.
LOTUS ELISE: The Lotus Elise is a two-seat, rear-wheel drive, mid-engined roadster conceived in early 1994 and released in September 1996 by the British manufacturer Lotus Cars.
Event Details
Date: 2nd – 3rd April, 2016
Time: 10am-7pm (2nd April, 2016), 10am – 6pm (3rd April, 2016)
Tickets: Kids – 1, 000 Naira
Regular – 2, 500 Naira
VIP – 100,000 Naira
Website: www.grills2grills.com
________________________________________________________________________________________
Sponsored Content