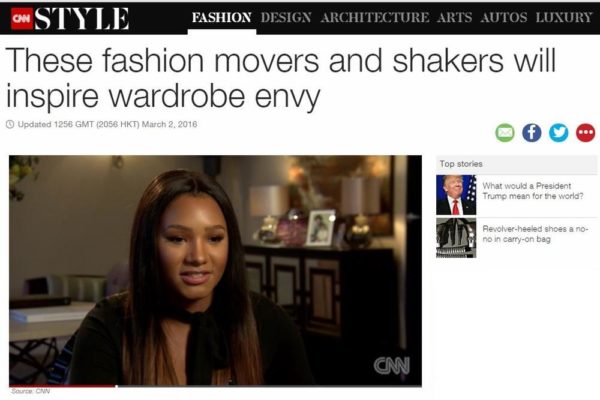 Bloggers Temi Otedola(JTO)  and Sayedero of The Fashion Engineer along with others who are cashing in on the rise of social media have been featured on the CNN Style website and CNN African Voices.
We love how the Nigerian Fashion Industry has been on the rise in recent years; continuing to draw more and more attention from the International community.
The two bloggers are featured alongside some other young African designers and bloggers.
According to CNN African Voices:
The industry is growing fast and although it still faces some very real challenges in terms of infrastructure and funding, it's beginning to reach a wide audience of fashion conscious consumers thanks to e-commerce, social media and the fact that the international fashion industry is always on the hunt for something new.