Toke Makinwa nabs Endorsement Deal with Skin Lightening Brand, Mecran Cosmetics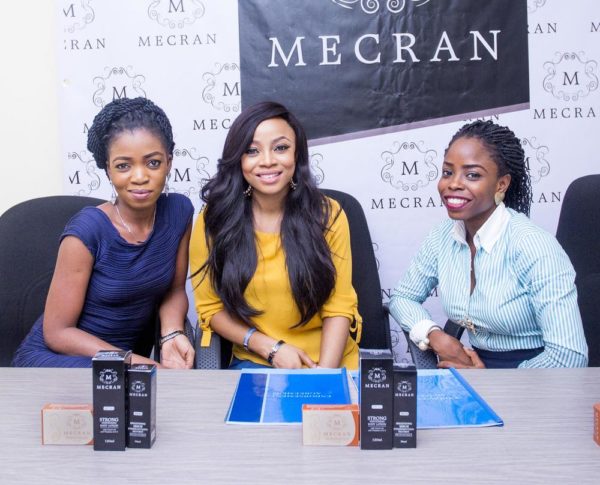 Toke Makinwa is cashing in!
The media personality has just nabbed a new deal with Mecran Cosmetics.
According to the brand, Mecran Cosmetics is a wide-range cosmetic brand that has mastered the science of skin-lightening and warns against using creams with harmful ingredients that could result in long-term, physically gruesome side effects!
They sent out a press release saying "We are excited to have the beautiful Toke Makinwa on board our train, as we continue to emphasize safe and effective skin-lightening."