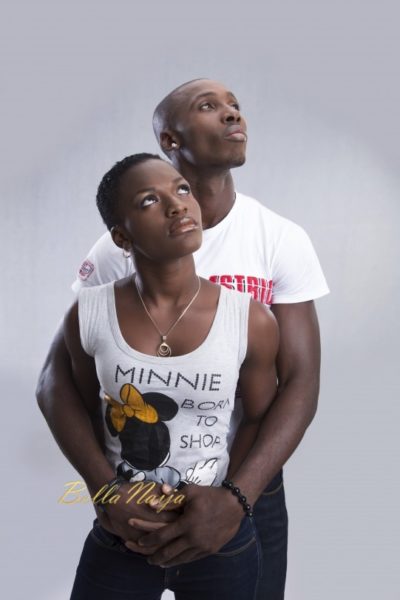 So I and my friends were sitting together as usual and discussing all the different ways we were going to change the world. Suddenly my friend blurted, " I think I am a masturbator". Immediately, like Bingo (our dog) when he sees food, our eyes widened and our previously bored body postures became alert ready for the tea to be spilled.
Ok, first of all,(I say this shamefully) it is very funny that despite our good intentions to talk about important things like inventing the next big thing or becoming corporate giants in our different fields, every single time, our conversations always veer towards sex, men and relationships. I blame raging hormones and minimal sexual experience. Anyway, I digress.
So when this friend made this very impressive confession, we pressed her for details and she revealed something very interesting. She explained that sometimes when she felt like peeing, she would hold the pee in and think some x-rated thoughts. After some time, she would experience a feeling akin to release and then she would pee. According to her, she had been doing this for a long time and didn't feel anything was wrong with it; but after listening to some thought-provoking, conscience-piercing sermon in church, she felt she has been sinning unknowingly all this while…as this act implied that she has been sexually pleasuring herself. She, however, wanted to know our opinion (probably so we could make her feel good…side eye at you madam-u-know yourself).
Anyway, her confession provoked a very lively debate and even more confessions. Another friend stated that for her, she wanted to know at what point pre-marital sex became a sin. Does oral sex count? If all she experienced was some "touching body" through the cloth, does that count as a sin? Does sex mean there must be total taking off of clothes and actual penetration? What of dry humping? So long as there was no nakedness, there was no sex nau? What if you guys do not have sex but by different forms of "touching", you guys have an orgasm? Technically, there was no sin since there was no sex. What of blow jobs? Since we had no reply to her 99 questions, I dryly stated that since a mouth could be impregnated so there was a big probability it was sex(see kanye's rap in drunk-in-love remix).
Then we moved to the subject of 'technical virginity.' If you have taken and give head – or let me rephrase – if you take and give head on a regular basis and perform every other thing except penetration, would you still be called a virgin? Or what about one of our mutual acquaintances, let's call her 'L' who kept saying that she was a virgin only for her to tell us later that she only does anal because she was keeping her "virginity" for her husband. In my head, I'm like yimu, shoro ni yen.
I remembered a very hilarious experience my mum told me about. She said that after noticing that lots of teenagers were leaving one church(which is one of Nigeria's very conservative churches), the pastor then decided to have a teenager's conference so as to make the teens know that the church was still hip and cool. However during the conference, one very cheeky twelve year old quasi-teenager asked whether God will be angry if she allowed her boyfriend to suck her breasts? The pastor could not believe his ears. For a while he was rendered speechless, it took an assistant pastor to come to his rescue and give a plausible explanation. I think the heart broken pastor could not believe that this supposedly innocent child could be having thoughts like this.
My own question was that the Bible said we should keep the marriage bed undefiled (Hebrews 13v4), it didn't say anything about the marriage rug or marriage table (or car or bathroom or garden etc ), all it said was bed. So we're we free to do it in every other place apart from the bed? (Yeah, I know that was a very foolish question.)
However, since we didn't have any reasonable answer to all these questions because every answer had a comma and could easily be defeated by a little logical reasoning, we just sat down and changed the topic before we died on top of the matter. So I am throwing the question open to you. At what point is the line crossed? If someone has la-di (in Phyno, Olamide and Lil Kesh voice),will that person be said to have had sex? Also if you have had an experience similar to my friend's above, please give us a more graphic explanation. I'm afraid my hearsay statements were not detailed enough.
By the way, in a totally unrelated and unimportant news, I feel like eating chinge(insects fried in deep oil) and garri. The thing don dey hungry me since yesterday. Like I said, totally unrelated and unimportant. Ok, bye.
Photo Credit: Foto.com.ng | Nsoedo Frank