Watch Episode 7 & 8 of "Airtel Touching Lives" Hosted by Wana Udobang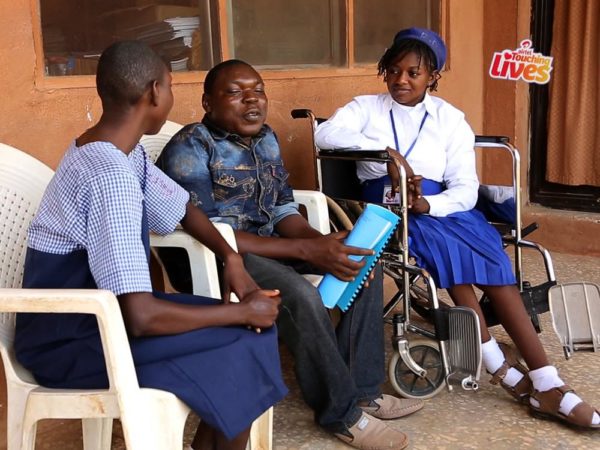 The stories told in "Airtel Touching Lives" are truly inspiring.
In Episode 7, Six Women – led by Remi Abere will climb for close to 7 days, through frightful terrains to reach Kilimanjaro's summit which rises to an altitude of more than 19,341 ft. above sea level, to raise funds for women and children in the various camps for Internally Displaced Persons (IDPs) all over Nigeria. A few months ago, Remi Abere became one of the oldest Nigerian women to reach the summit of Mount Kilimanjaro, at 49. Come November, as she turns 50, she is returning to Kilimanjaro with 5 amazing middle-aged women for a cause she's very passionate about: improving the quality of life for the women and children who have been widowed, orphaned, and displaced by natural and man-made disasters, and as a result forced to eek a living as refugees at the mercy of the Government and various relief organizations catering to their needs in the various IDP Camps in Nigeria. Remi's mission is to mark her 50th birthday by making a difference – by putting her comfort, and the comfort of her friends on the line in order to raise funds needed to procure some essential materials needed to improve the living conditions of these women and children.
Watch below.
In Episode 8, Joshua is physically disabled and a volunteer for the Millennium Goals Programme. He nominated the school because he knows how difficult it is for disabled children to get access to quality education, or any education at all. The school has approx. 200 children and is very run down, with the library in a very bad state. He has been trying to raise funds and get donations of text books and teaching aids for the library but has been unsuccessful. The school has a borehole but no power to pump water. Despite the odds, Joshua managed to graduate in Office Technology and Management but has not found a job because of his disability. He wants to be an inspiration to disabled children but his campaigning for donations for the school without his own income has left him in a difficult position. He has been staying with and supported by his uncle who now wants him to leave. His parents don't want him either.
Watch below.