Renowned French fashion designer Franck Boclet, partners with Montaigne Place, the Leading Luxury Skincare, Fragrance, Cosmetics and Well-being Company in Nigeria to exclusively launch their luxurious fragrance range for the first time in Nigeria.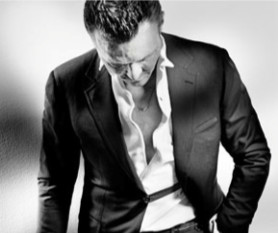 Franck Boclet, face of the new dandyism, is the creator of an extremely masculine fashion though also contradictorily feminine that goes against current trends. Franck Boclet's designs are sensual, focusing on details and volume, precision and perfect cuts. He draws his inspiration from all that surrounds him; he is fascinated by contemporary art, design and music.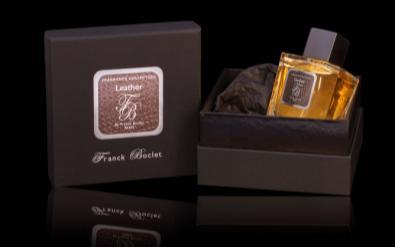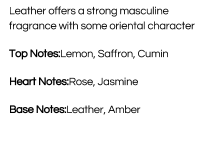 The Franck Boclet Fragrance Collection consists of the quartet of Patchouli, Oud, Leather and Incense, Ambre, Chypre, Heliotrope, Tobacco,Absinthe, Cedre, Fir Balsam, Tonka and Vanille.
These 13 Fragrances were created to accompany his signature style. They are perfectly crafted, like Boclet's suits and tend to explore well known themes, often with similar ingredients, but blended in different proportions.
He designed the bottle and the packaging for his Fragrance Collection. The luxurious black box is faithful to the designer's codes and is the perfect receptacle for a bottle, made from superior quality glass in an elegant, sober and masculine shape, with a touch of femininity contributed by its packaging in an organza pouch and protected in silk muslin.
Through his two passions, Franck Boclet reflects timeless references to the Rock & Riot trend as well as the traditional world of Luxury.
The Franck Boclet range of fragrances is retailed in very few luxurious perfumeries around the world, such as L'eclaireur.
This collection is available exclusively at select Montaigne Place Outlets. Words are insufficient to describe the fragrances; so we invite you to come in store today to discover the fragrance that is just right for you. Limited samples available, call customer care to request for one.
Montaigne Place, Ikeja City Mall
Telephone: 0708 068 0133
Montaigne Place, The Palms Shopping Mall
Telephone: 0704 606 6641
Montaigne Place, MMA2 Domestic Airport Airside 2
Telephone: 0704 647 3099
Montaigne Place, Surulere
Telephone: 0704 533 4511
Montaigne Place, Silverbird Entertainment Centre, Abuja
Telephone: 0704 606 6644
Telephone
08180990960
_________________________________________________________________________
Sponsored Content