Impelling Africa magazine is celebrating African women of substance and many talents in its newest issue which features Vimbai Mutinhiri on the cover.
In this April edition, the magazine profiles Vimbai and talks about her drive for success as well as her journery so far in the media world.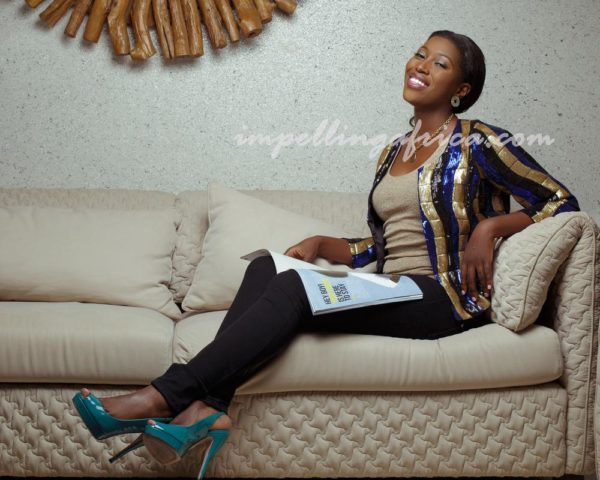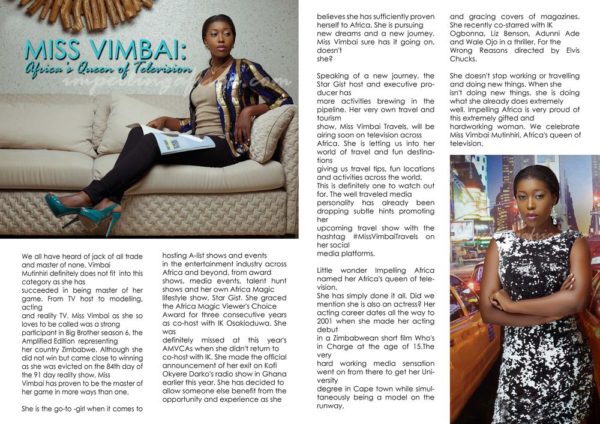 The edition also features, Nollywood's Tope Tedela as he shares his insight into the highs and lows of Nollywood glitz and how he has been pushing his way through so far.
Credits:
Photography: @dikophotography.
Makeup: @maiworldmakeup.
Outfit: @fabulousbytejupretty.
Fashion stylist: @Temiefancy.
Hair styled by: Lolar Signature