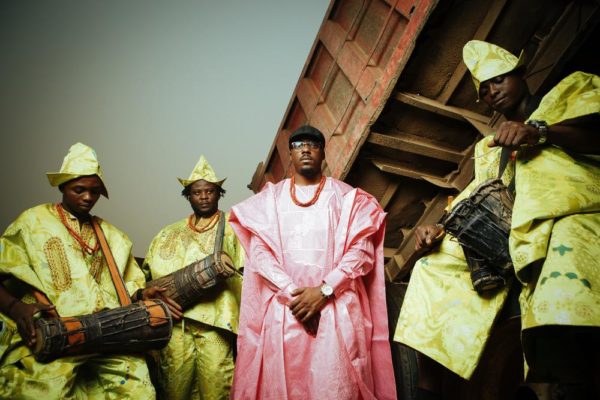 Ikon is not your everyday producer. The Syndik8 records co–founder operates on a level so high that most people regard him to be one of the best at what he does in Nigeria.
Apart from his work with Syndik8, Ikon who recently released his own songs (Akintunde and Solomon) is part of the musical group 3 Wise Men (with Blackmagic) and the Collectiv3 (Funbi, Nsikak, Kid Konnect, Show Dem Camp, Temi Dollface and Poe).
In this exclusive chat with Abisola Alawode for BN, he reveals to his creative process, his thoughts on Nigerian music and the Nigerian sound generally and what led to him releasing his latest song 'Solomon'.
See below.
Doesn't working on many creative projects like the Collectiv3, 3 wise Men and others drain you?
It does. But the thing is that most of the time I have creative control over most of the things that I do, its al good. In fact, most of the materials that you are hearing now, I'd worked on them a long time ago. I was just waiting for the artist to be ready.  The process drains me, I won't lie, but I enjoy it. I love creating music so it's fun for me.
How do you handle the fame and success that comes with your work?
It's weird because in Nigeria, people regard success in different ways. Before, all I wanted (I still want it though) was to have people appreciate the kind of music that I made from Nigeria. I wanted people to know that Nigerian musicians could put out good music. So my thing was to put out Good songs so people would follow the trend. The world is looking at Nigeria and it'll do us good if our music is at par with others on the global stage. When you think about Nigerian music, you think about an attitude and a culture which does not fully represent our sound as Nigerian. What we are claiming is Nigerian music is just from Lagos and Lagos is not Nigeria. So, my thing is let's make music that says 'this is a Nigerian artiste' and this sound is global.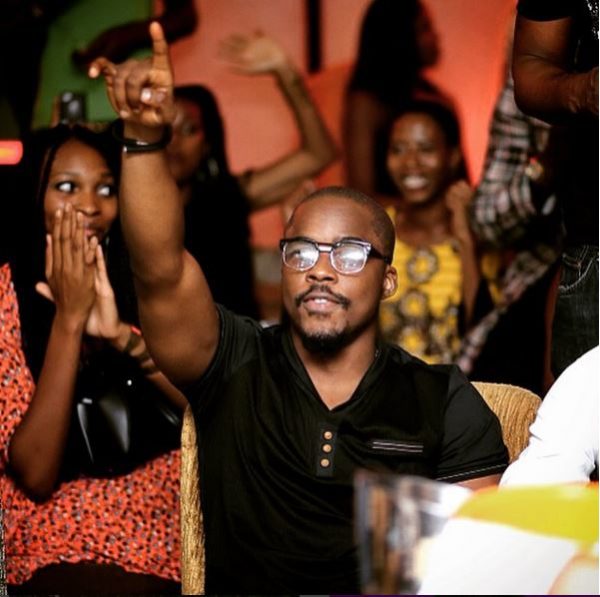 Do you think we have a Nigerian sound?
The idea of a Nigerian Sound is a façade. What we have is a Nigerian attitude. For example, what is hot right now is the Ghanaian sound. And as Nigerians, we just take it and fly. If someone releases a hit dancehall track, we as Nigerians would be fast to incorporate it into our own music. I just feel we can do more. I mean, there are other lanes of music our artistes can go on. We do not all have to follow the same lane while making music.
Let's talk about your new track 'Solomon' the chorus was sung in which language?
The song's chorus was done in Idoma. And No I'm not Idoma. I have family from Benue State.
How did the idea for Solomon come about?
I went to bury my uncle in Benue State and when his body was being put in the ground, people around started singing the chorus of the song 'Solomon'. The mood around the burial was very sad and the song they were playing made me reflect on life. I recorded it and when I got back I started asking myself how I could transfer the mood I felt on that day on a record so people can feel the same way I felt on that day. The chorus is basically talking about King David telling his son Solomon his last words. It examines what those who have passed on would think about the lives we are living now and the need for people to  live meaningful lives so that when we are about to pass on, we would have left a good legacy behind.
Your first single Akintunde also had the same vibe…
You could say that. My upcoming album which may be released in November would take the format of a story. So expect to see more songs like Solomon and Akintunde.
Is it true that your name I.K.O.N is a pseudonym for Incredible King of Nigeria?
Well, I'd say it's true now. But it didn't start like that. I did a cypher with the acts on Syndik8 records and I rapped a verse "it's the incredible king of Nigeria, if you don't get that, get back I'm not hearin ya. It's the Incredible King of Nigeria, IKON Syndik8 Familia." I was just playing around but people saw that and the name stuck.
Everyone knows you as a producer, why then did you start rapping?
If anyone asks me to tell them if I am a producer or musician, I'd say I am a visionary producer/rapper. If Kanye West can do it, why can't I? We all know Kanye started as a producer. To me rapping is natural.
Check out his songs Akintunde feat Temi Dollface
and Solomon below: