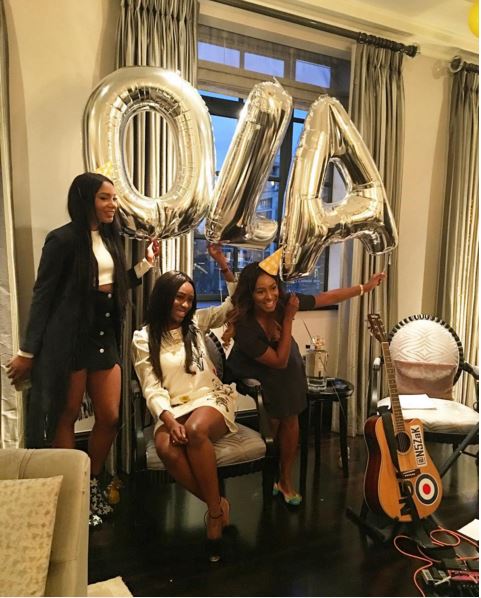 Olawumi Otedola, Femi Otedola's oldest daughter, celebrated her birthday yesterday and her family members – fashionista Temi, DJ Cuppy, Femi, & Nana Otedola,  – traveled to London to spend the day with their daughter & sister.
They shared photos from the planning of the surprise birthday party to the  intimate event itself as well as loving words for Wumi.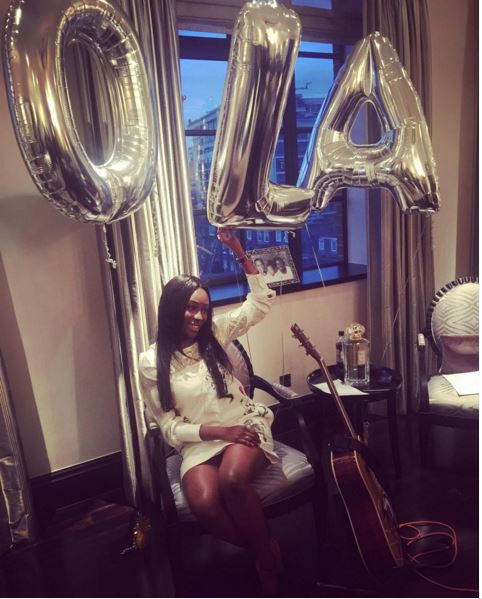 Temi wrote "Happy Birthday to my older sister, therapist, goddess and guardian angel Love you @olawoomi #JTOFashion #birthday #celebration" while DJ Cuppy explained that even though she had almost missed it, she made it into London just in time. She wrote "Happy Birthday To My [email protected] We LOVE You! #FamilyFirst #Sisters #TaurasSeason"
Wumi is in the music industry along with DJ Cuppy. Wumi debuted her newest single in 2014 exclusively on BN Music…check it out here.
There were magicians to perform tricks and lots of cake.!
Check out more photos from the birthday party!
Photo Credit: DJ Cuppy & Temi Otedola's Snapchat