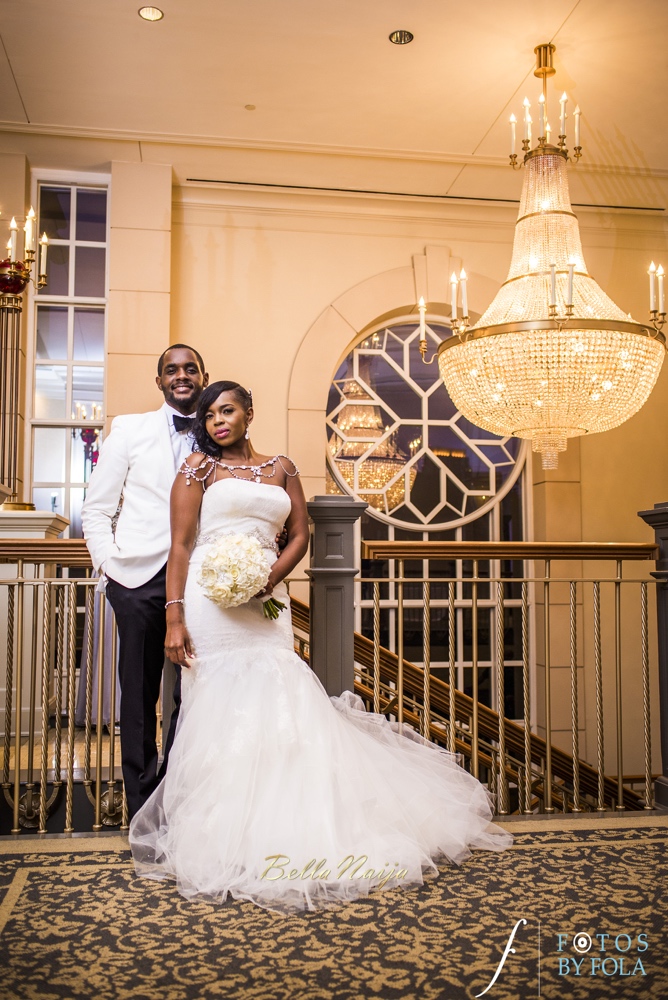 From prom dates to soul mates, Bukky found a friend and husband in Afolabi. From the day they laid eyes on one another they have been inseparable ever since.
Fun, full of life and laughter the ATL couple finally tied the knot in their hometown! We featured their magical proposal here, and now here's their wedding.
~ All Photography: Fotos by Fola
How We Met
from the bride Bukky
When I was a senior in high school my older sister asked if I was going to prom and I said no because I had no date 🙁 lol. She called her friend Joseph – Afolabi's older brother and asked if his little brother was seeing anyone, and if he wasn't would he ask me to prom – I was horrified! I didn't want him thinking I was some loser who couldn't get a prom date, so when he called and asked me I told him that I would think about it, I figured he would give up and not call again but he did!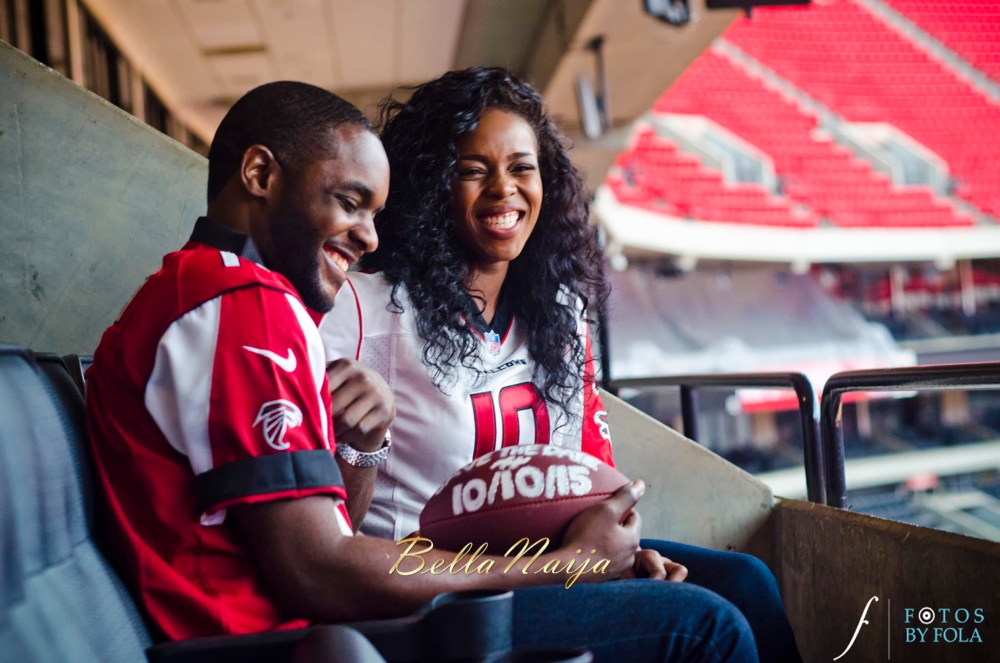 So we talked almost every day until prom night, he took me to prom and we danced the night away. After my sister said she was going to drop him home and I was going to a friend's house so we said our good-byes. I thought I wouldn't hear from him or talk to him again, because all he promised to do was take me to prom. But early the next morning he texted me that he spent the night at my house because no one was home to open the door at his house.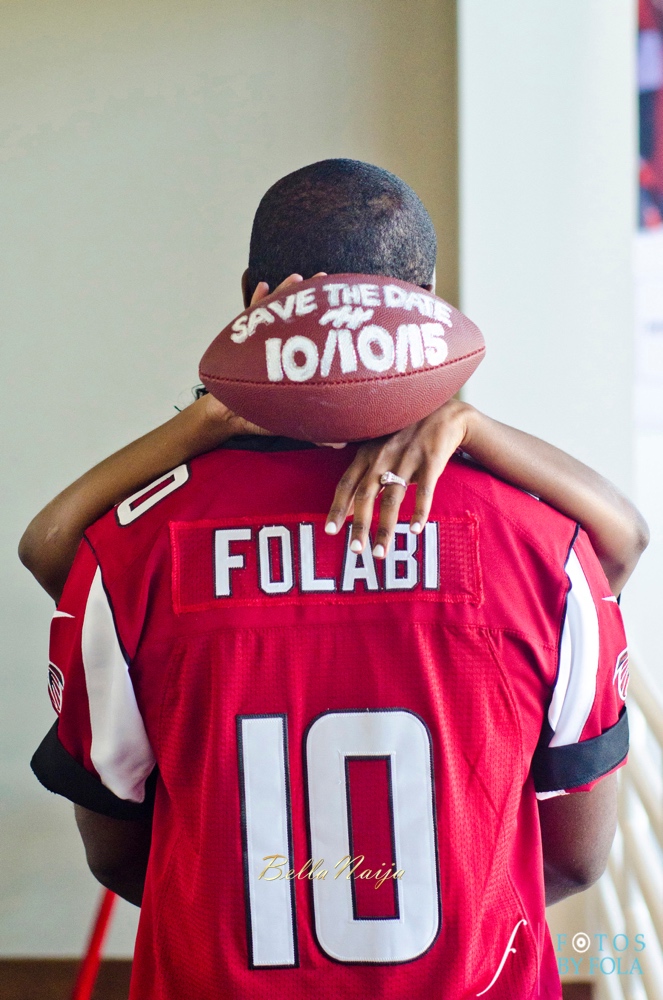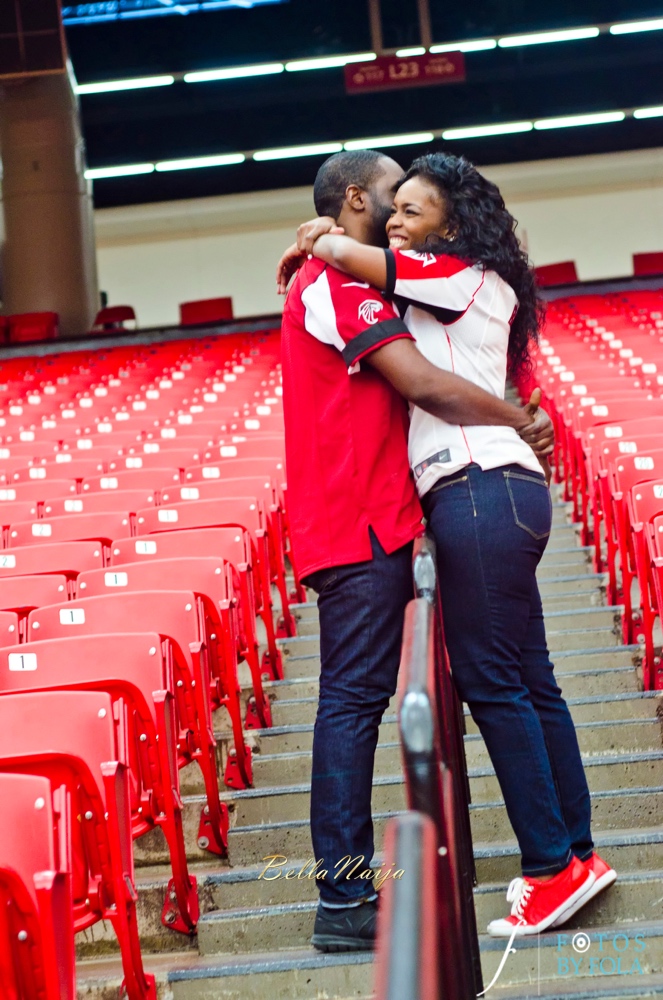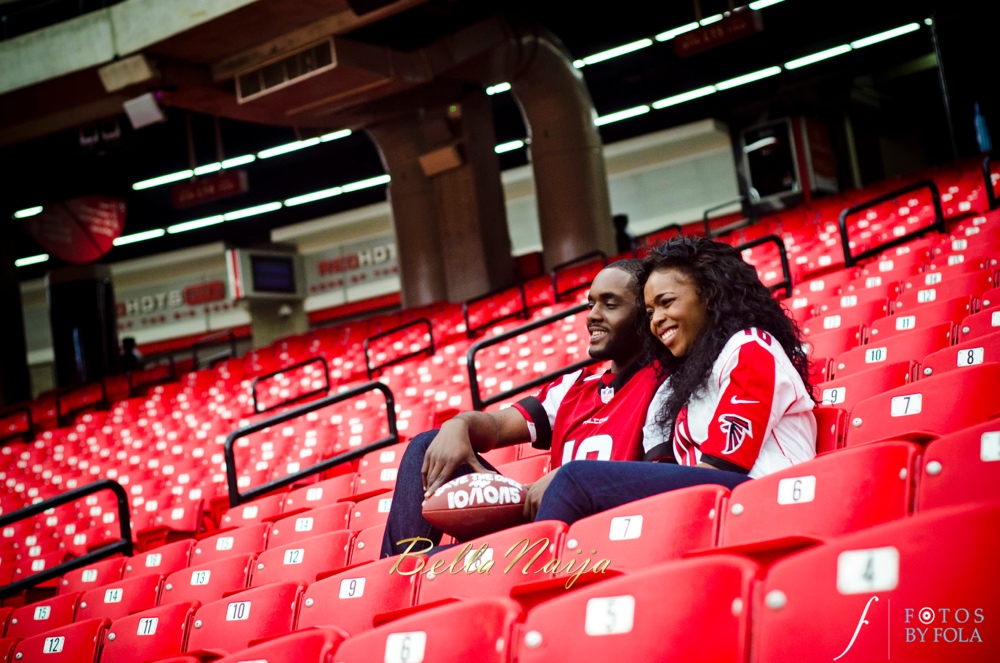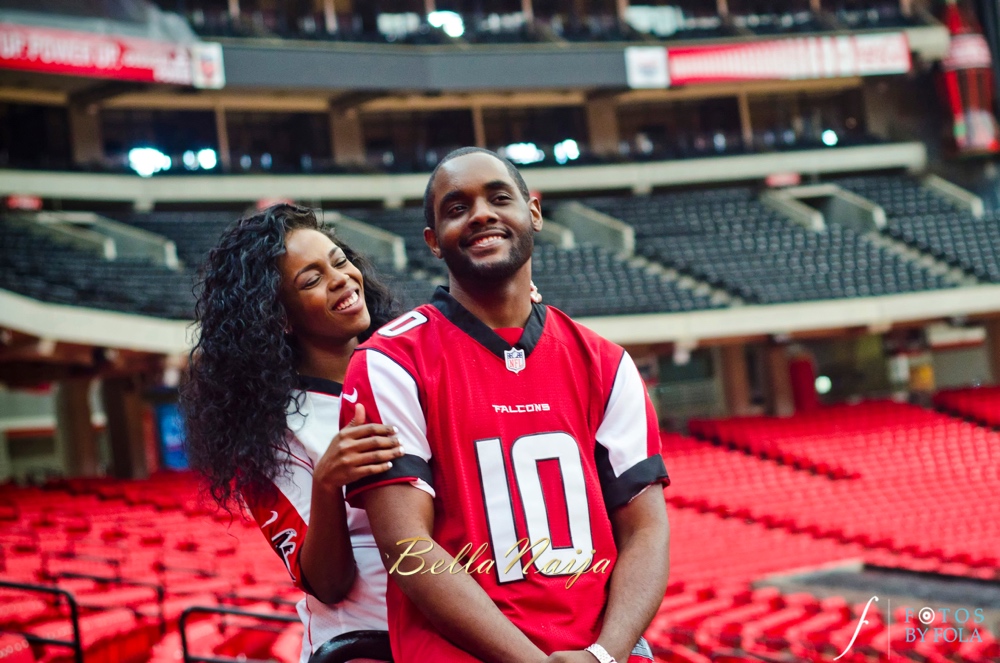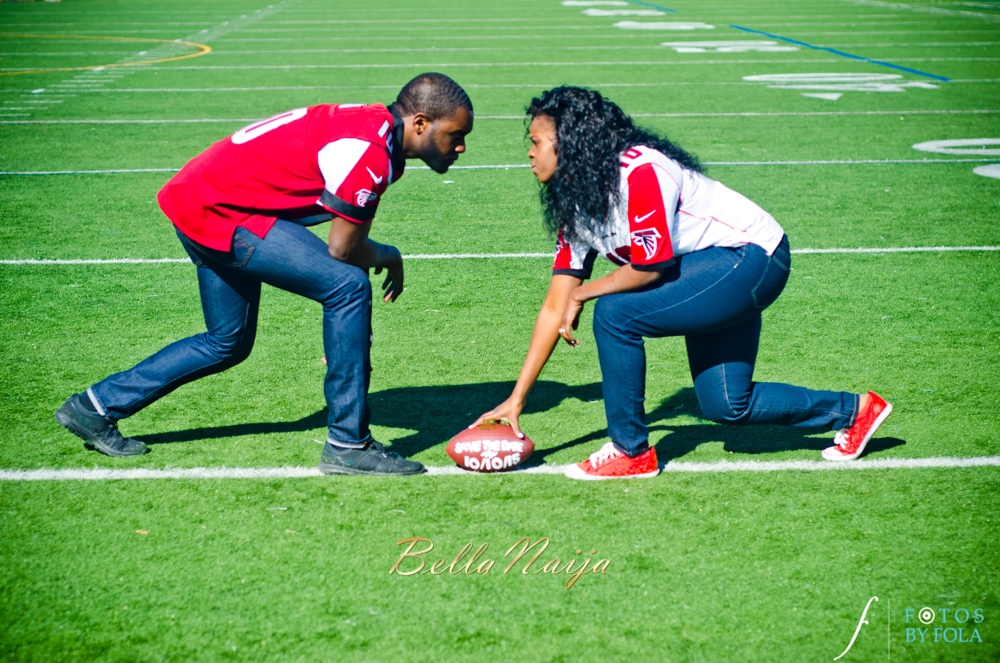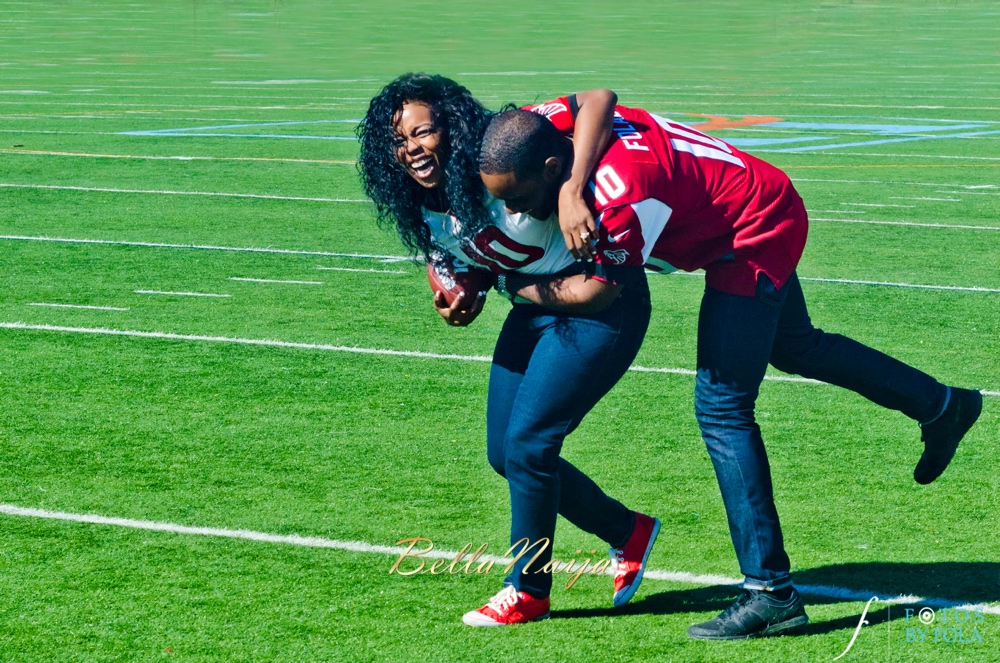 So I rushed home to see him again before he left – drove on the highway for the first time for him.So we said our goodbyes again and he never stopped calling 🙂 Like any relationship, especially one started so young, we went through our growing pains but God always brought us back together stronger and closer than before.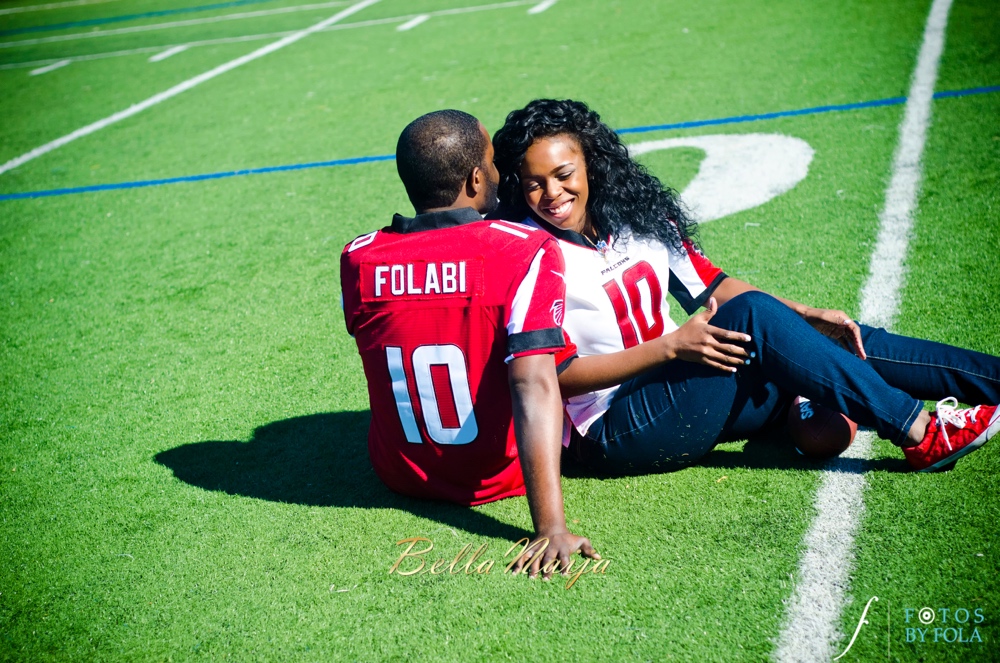 The Proposal 
From the groom Afolabi
Planning this wonderful day all began when I approached Afolabi,  Fotos by Fola about my plans. Knowing he's been doing this kind of stuff for a long time, he was the first person that came to mind. We sat down I told him I was going to propose soon, the ideas I had in mind and how I would like for him to be a part of it. I wanted something memorable, not too over the top but at the same time not a cliché type proposal. Since my bride-to-be and I met in Atlanta and this has been our home for years, I thought I needed do something that tied in the city we love so much.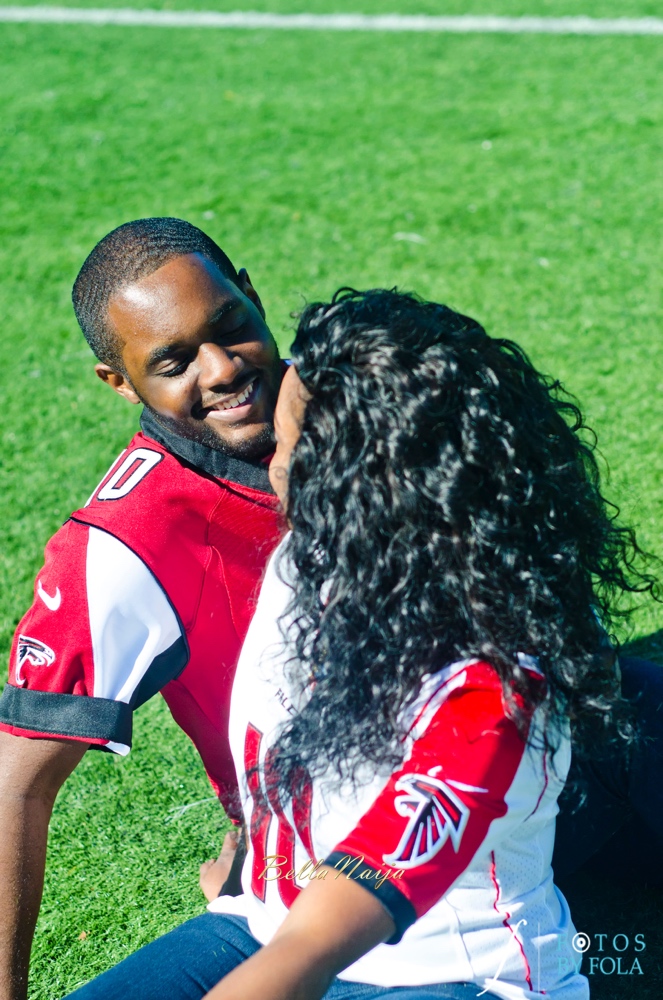 An idea finally stuck when she told me she found out that there's a Ferris wheel downtown and she would love to go – keep in mind this was months ago. I didn't want to take her on it and then use that that again for the proposal so I kept putting it off and coming up with excuse upon excuse every time she reminded me about it. What made it worse was we would drive through downtown and she'll see it and be like, "you still haven't taken me on the Ferris wheel but it's cool" making me feel guilty each time. So after talking to Afolabi, we planned to go downtown a couple of days later to make sure everything worked out precisely.
We got there and before we knew it rain started pouring, that's all it took to start second guessing the entire thing. I said maybe it's a sign that this proposal plan won't work but Afolabi and my close friend Tobi convinced me it will work out perfectly. Next step was getting the ring. I knew exactly what she liked since we've been ring shopping for months. The following week I went with her older brother Lekan to go buy the ring. On our way there I told him what I was getting ready to do and how nervous I was, he could see it all over my face – Lol.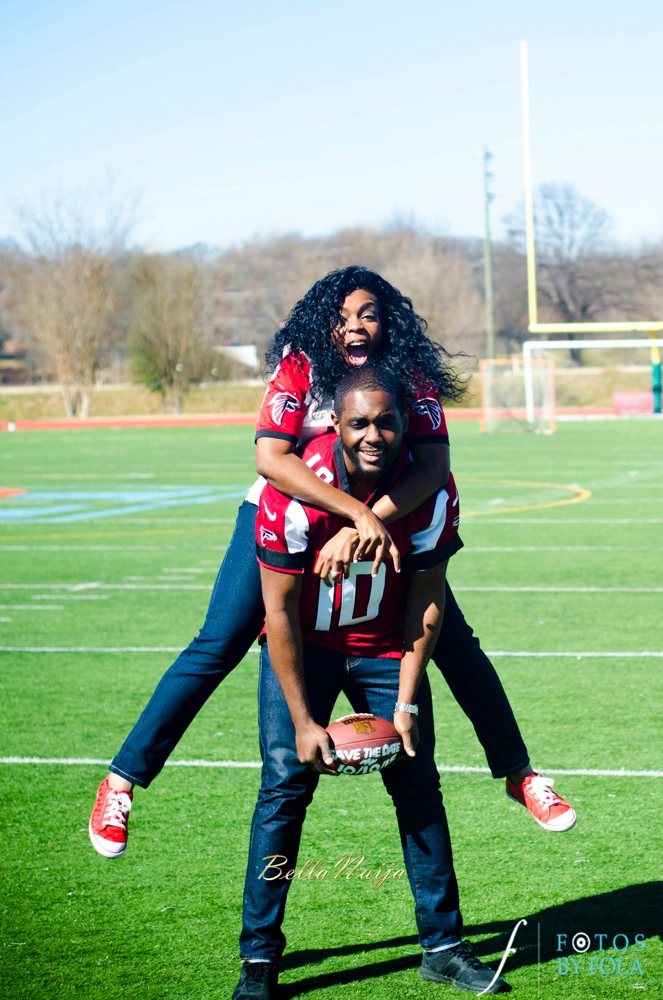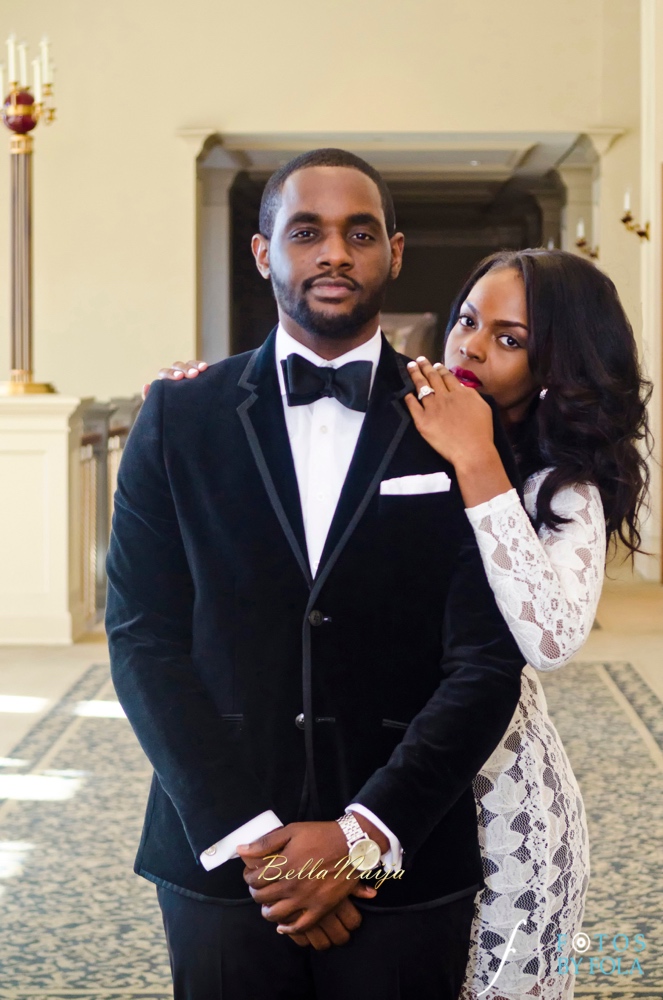 The following day I told her I got some free tickets at work for the Ferris wheel and we can finally go, she was so excited! I was like "hey we can go before we head to your friend Kemi's birthday dinner since it's close to downtown" and she agreed to it – Kemi was already in on it too.
I had to work some music into my plans so I called up my friend Ebi DJ Ecool and asked him if he was available on that day to play one of the songs we've loved since we started dating. A couple of days later it was time to have "The talk" with Bukky's mom – Daddy is resting in peace. Scheduling that was already proving to be an issue with mommy being home and Bukky being at home as well. Finally, with Lekan's help I got mommy to come over to my place.
I explained my plans to her and asked for her blessing, which she gladly gave along with some really important advice. August 15th, 2014 finally arrived. I got to work and all I could think about was the proposal that evening. For everything to work out perfectly as planned, timing was really important. Earlier in the week Lekan sent out texts to friends and family I knew she would love to witness this day. After work I got home, she came over to pick me up and we headed to Skyview.
The whole trip I tried to remain as calm as possible, reciting my speech in my head at the same time checking in with  Tobi and Lekan to see if everyone had arrived. She could tell something was wrong, but I played it off and said I had a long day at work – so I was pretty tired. We finally got there and parked the car, I immediately started looking around hoping not to run into anyone I invited. Thank God that didn't happen. We got on the ride and it was really awesome!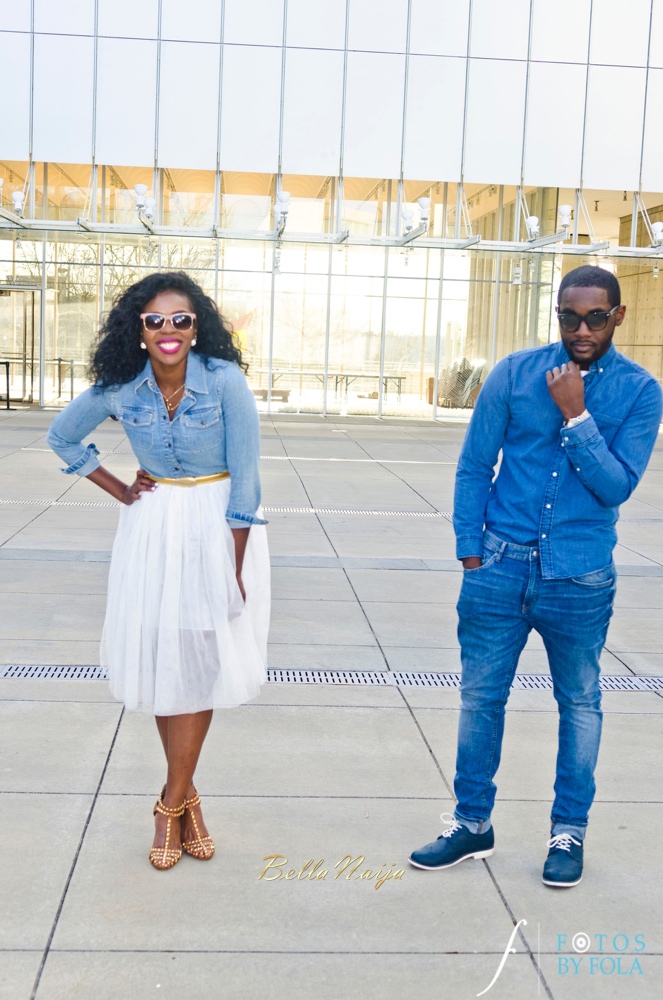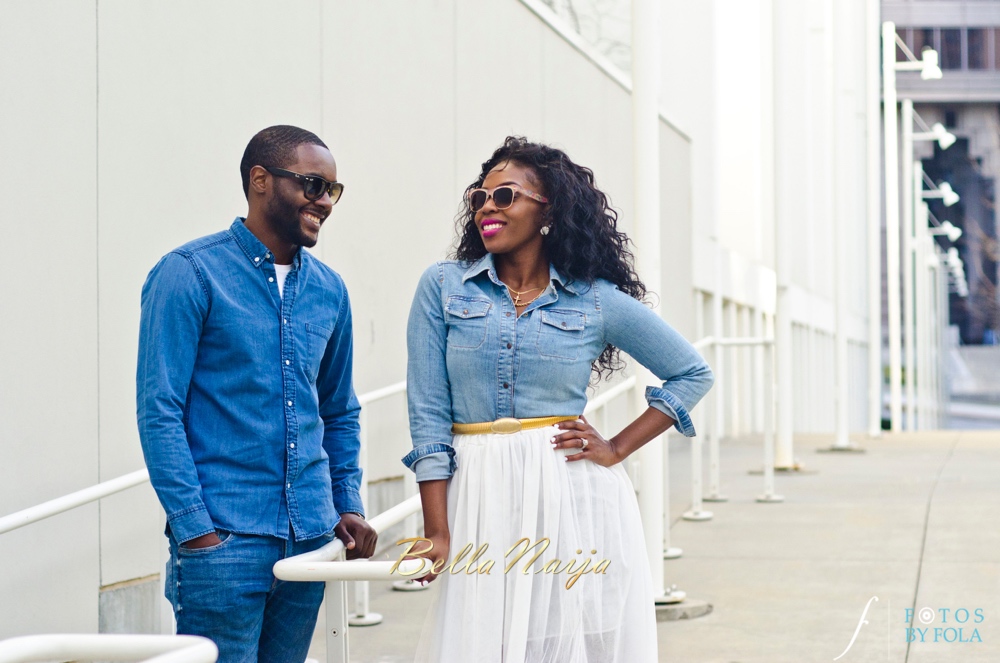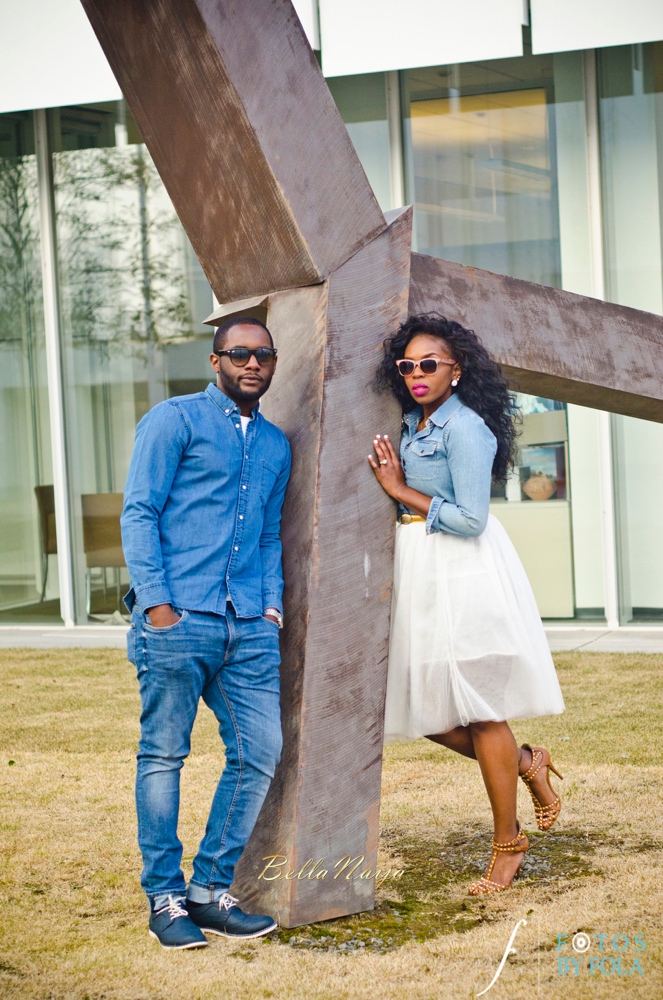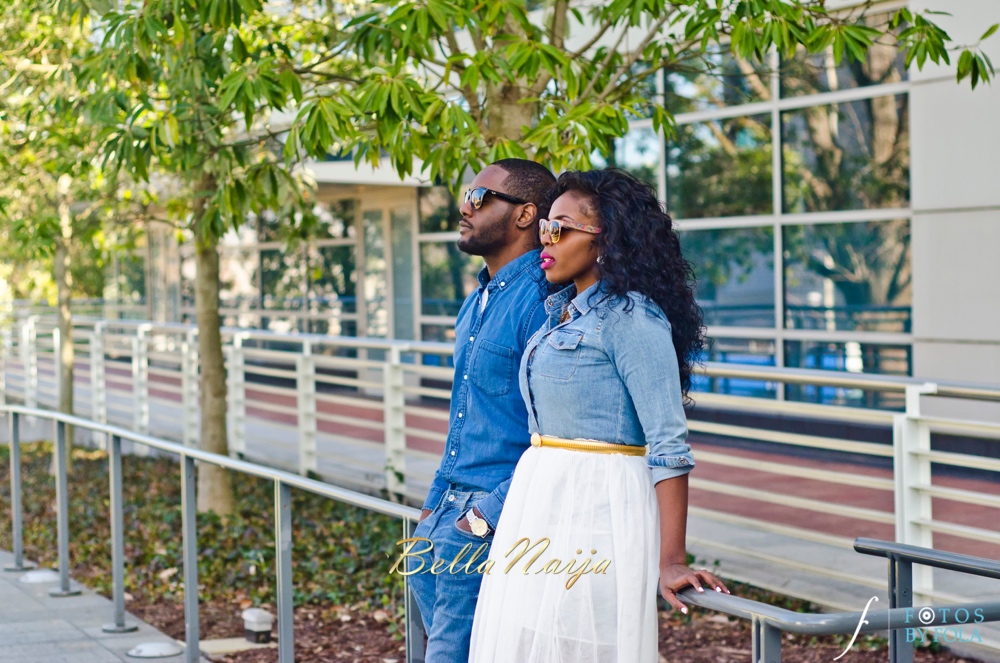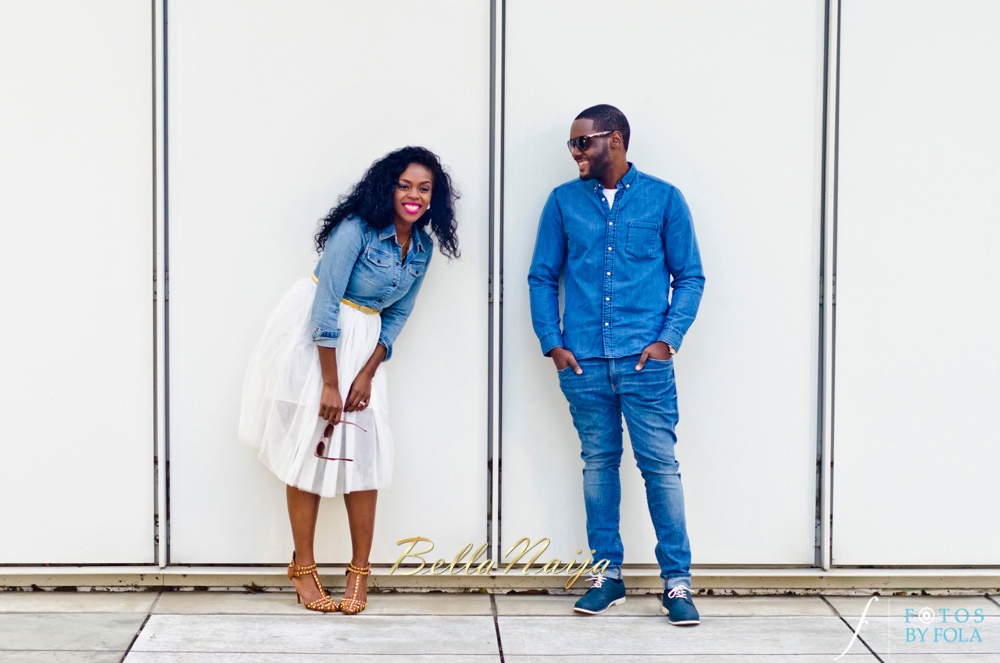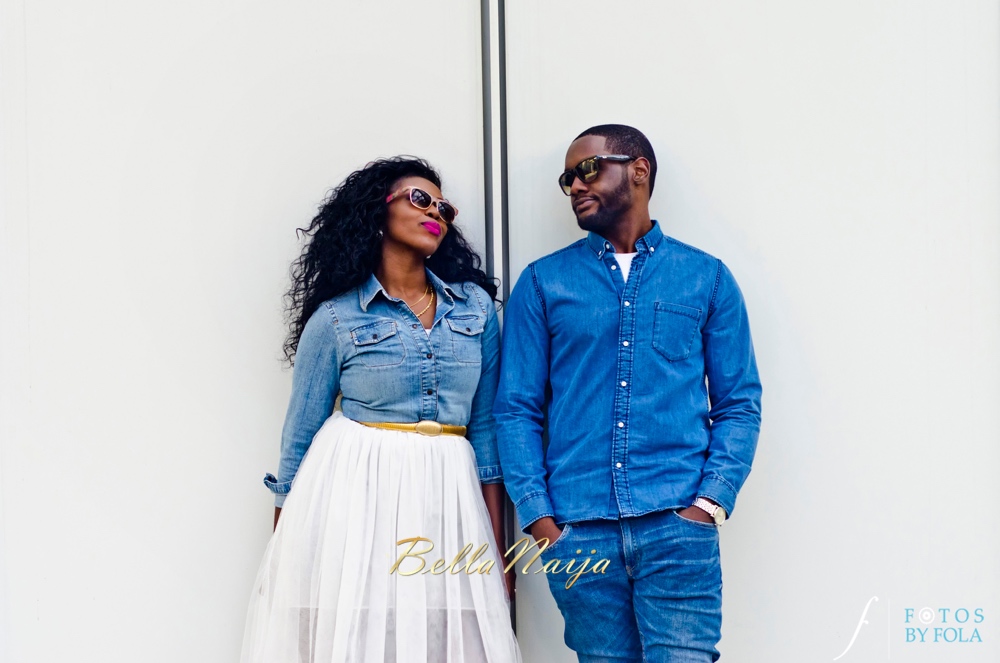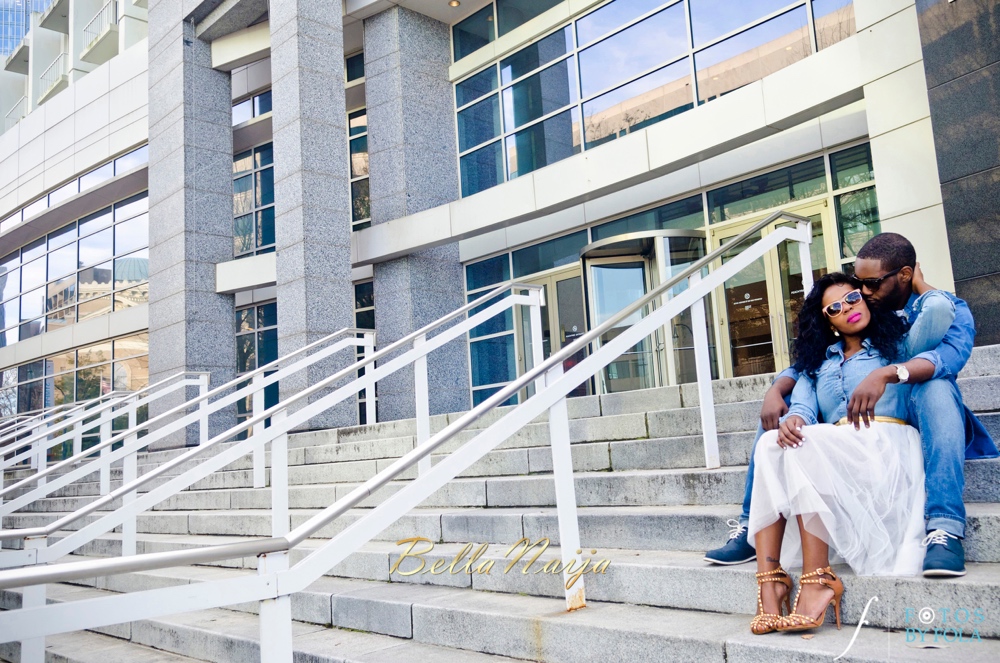 Bukky: So I have always loved Ferris wheels, so I had been bugging him for months to take me on the Atlanta Skyview (a Ferris wheel in downtown Atlanta). He finally agreed to take me on Friday and then we planned to head to a friend's birthday dinner afterwards. On our way to Skyview I noticed that he was acting weird….quiet, not really paying attention, etc. I asked what was wrong and he said he was tired so I let it go. We went on the Ferris wheel as planned (LOVED IT! Lol) …
Afolabi: The view…seeing the whole of Atlanta…she loved it! I personally didn't really get to enjoy much of it because I was so nervous. On the inside I was trying to recite my speech… thinking how long the ride was going to last for…thinking if everyone had arrived… just so many thoughts but I managed to keep cool. The ride finally ended. Since we still had some time before dinner, I suggested we walk across the street to Centennial Park.
Afolabi: As we were walking I was hoping she didn't spot anyone and right before we get to where I planned on doing it, she tells me her feet hurt and we should sit down for a bit.
Bukky: …and after he suggested that we walk over to Centennial Park by the water fountains. When we got there I told him that we needed to take a break and sit by the benches (My feet hurt, lol).
Afolabi: Ebi right on cue starts playing "No One Else Comes Close – Joe". I asked her that we should get closer to the water fountain and by the time we walked up she started to figure out what was happening. The tears started coming, she didn't even waste time lol.
Bukky: While we were sitting there I heard our song, Joe-No One Else Comes Close and I looked at him and said it was odd because its a slow song and its an old song for them to be playing at the park. He suggested we go closer the fountain and when we got down there I saw one of his friends (DJ Ecool) standing behind a speaker.
Afolabi: The speech I'd been working so hard to deliver perfectly…I didn't have enough time to say everything. I hugged her and whispered in her ear that I would love to spend the rest of my life with her if she would have me. The tears really came rolling.
I got down on one knee and pulled out the ring box from my shoe and asked the woman I love more than anything in this world to marry me… she said YES! Our friends and family saw the whole thing and came running towards us and the rest is history… A wonderful day I will never forget!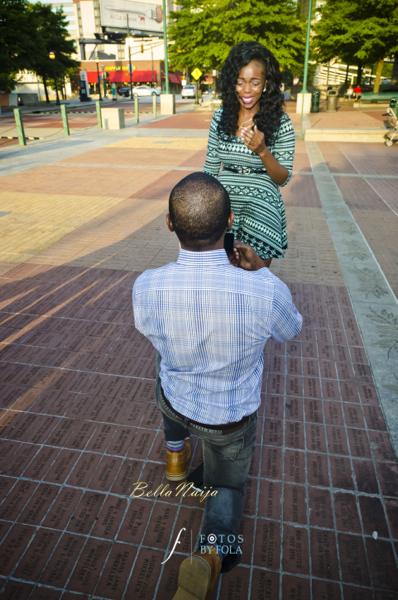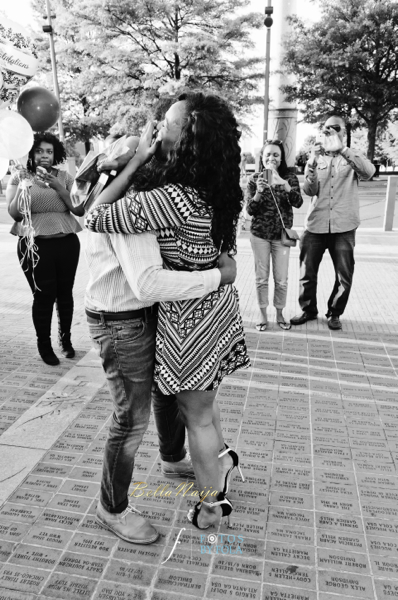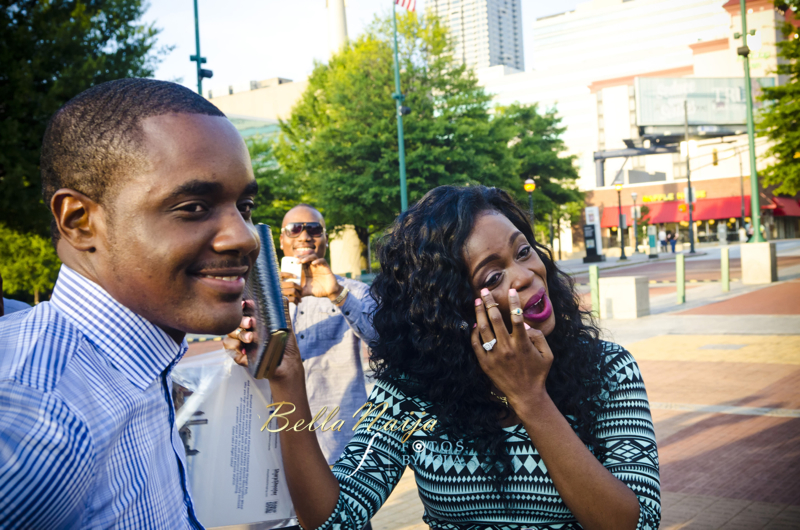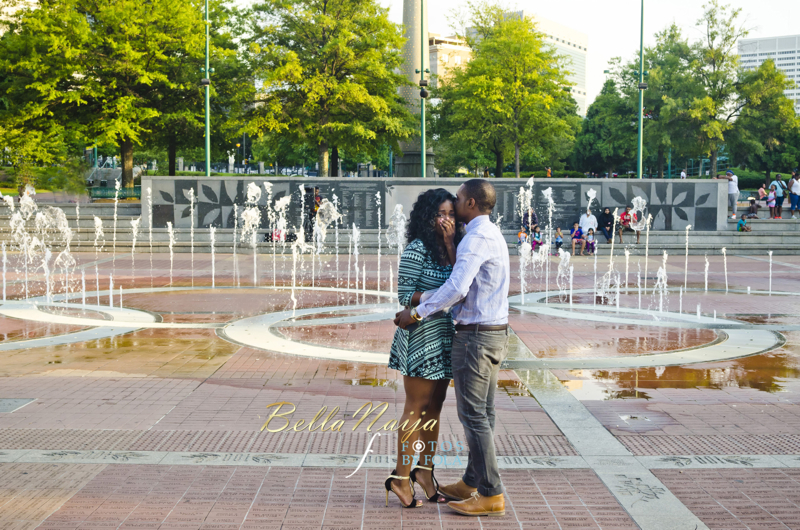 Advice for Couples –
Attend pre-marital counselling! Our pastor helped us not only prepare for the ups and downs of marriage but also allowed us to identify our personal thoughts and views about marriage and spiritual barriers.

Figure out a budget and stick to it no matter what! If you do not have a strict budget, then you will find yourself in a financial hole that is very difficult to come out of. Include a honeymoon to the budget. Even if it is not somewhere expensive, a honeymoon is very necessary after all the stress and work it takes to plan a wedding.

Do your research any quote you receive from a vendor, make sure it was the most reasonable price or seek out another vendor.
BellaNaija Weddings wishes both Bukky and Afolabi a fruitful marriage with the spirit of discernment guiding them into a prosperous future – Congratulations!
~Here are the photos from their fabulous wedding.
Enjoy!
Traditional Engagement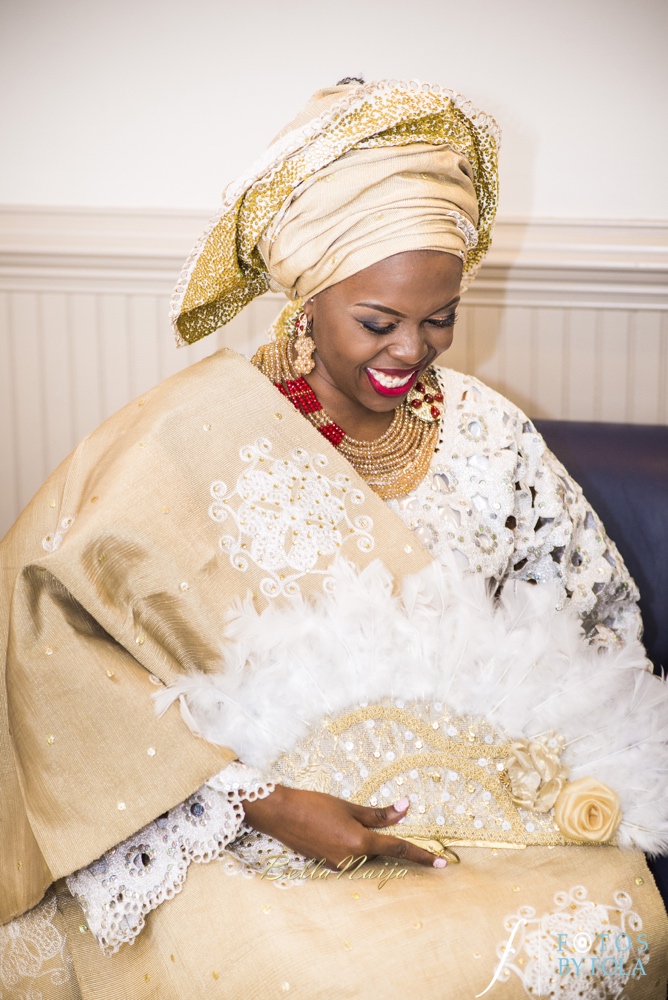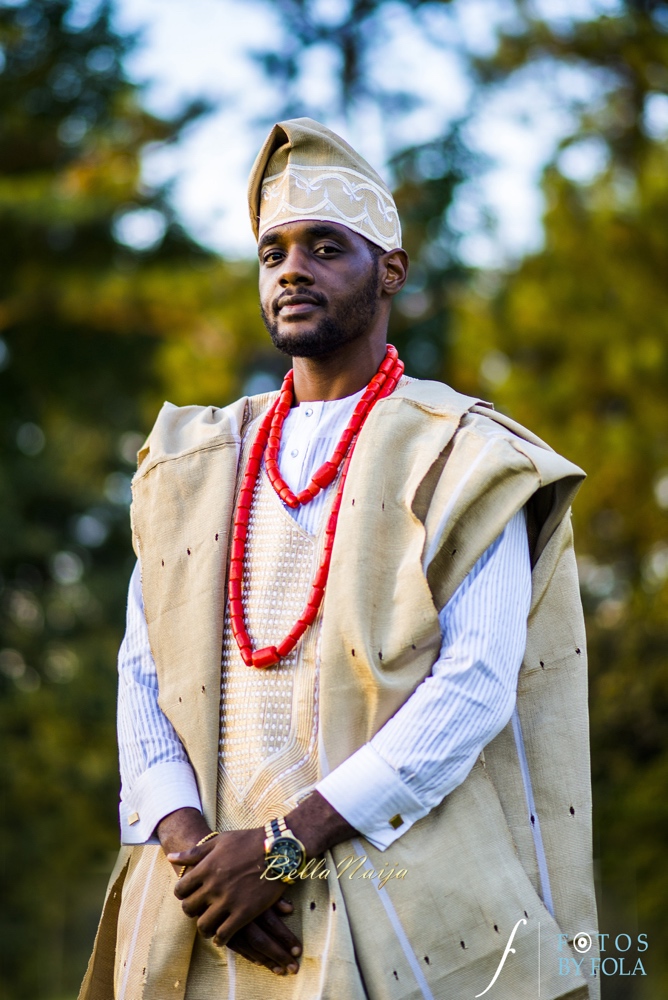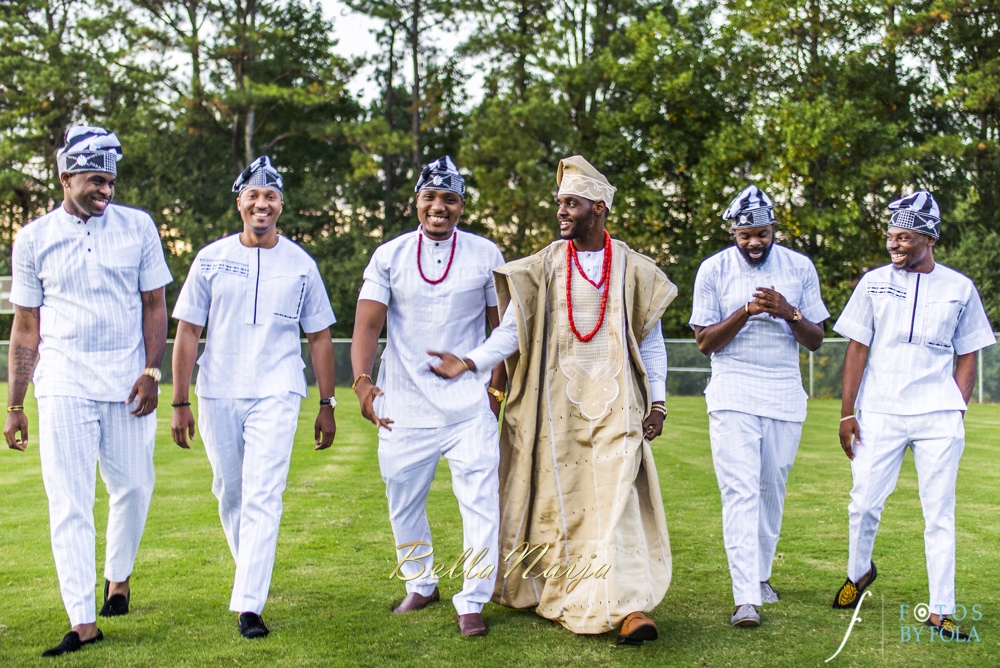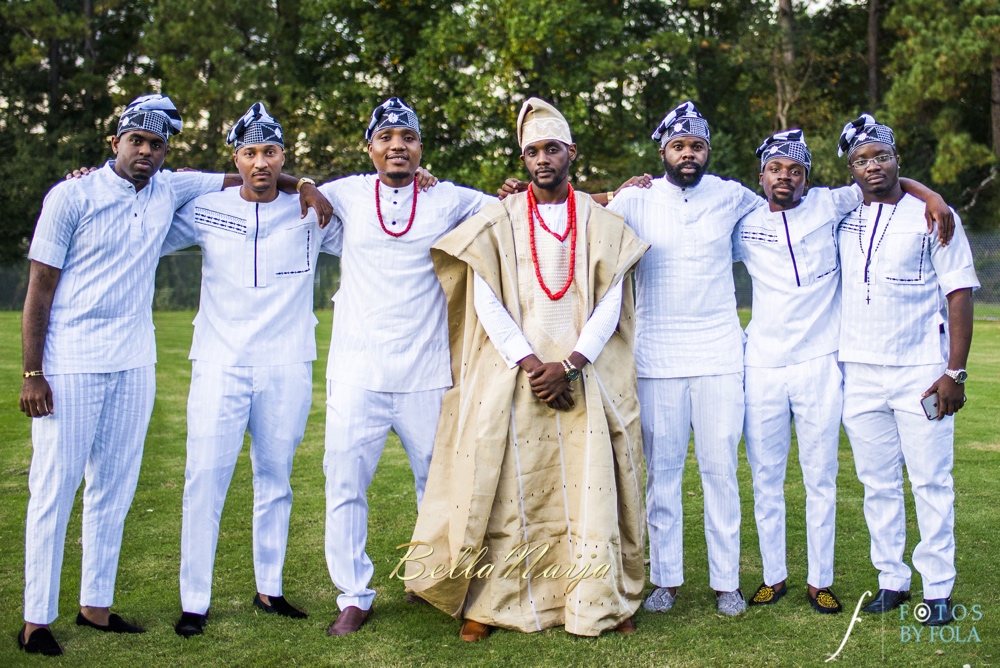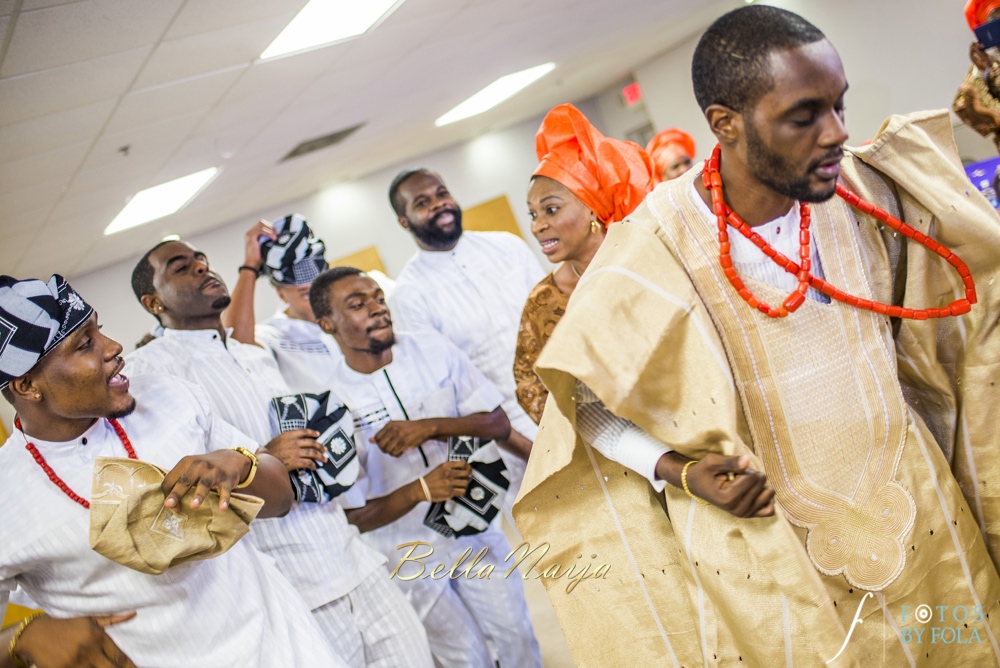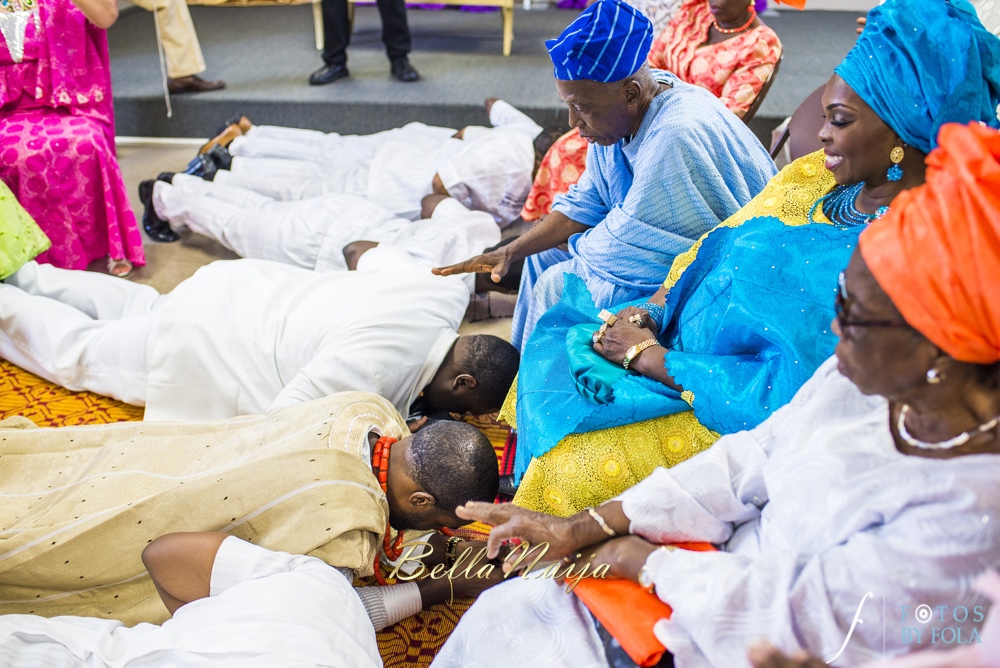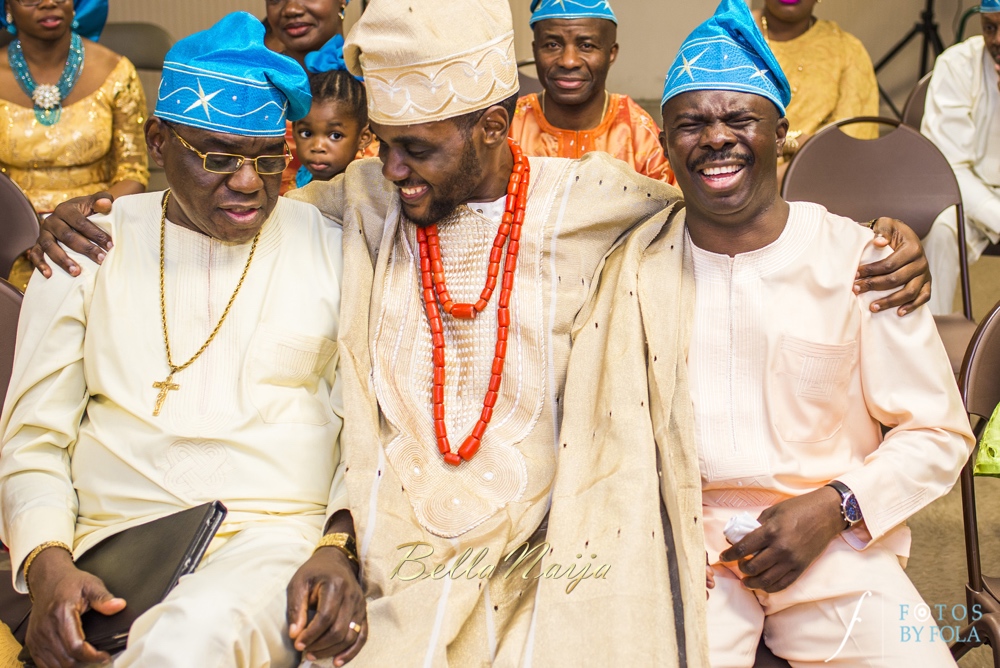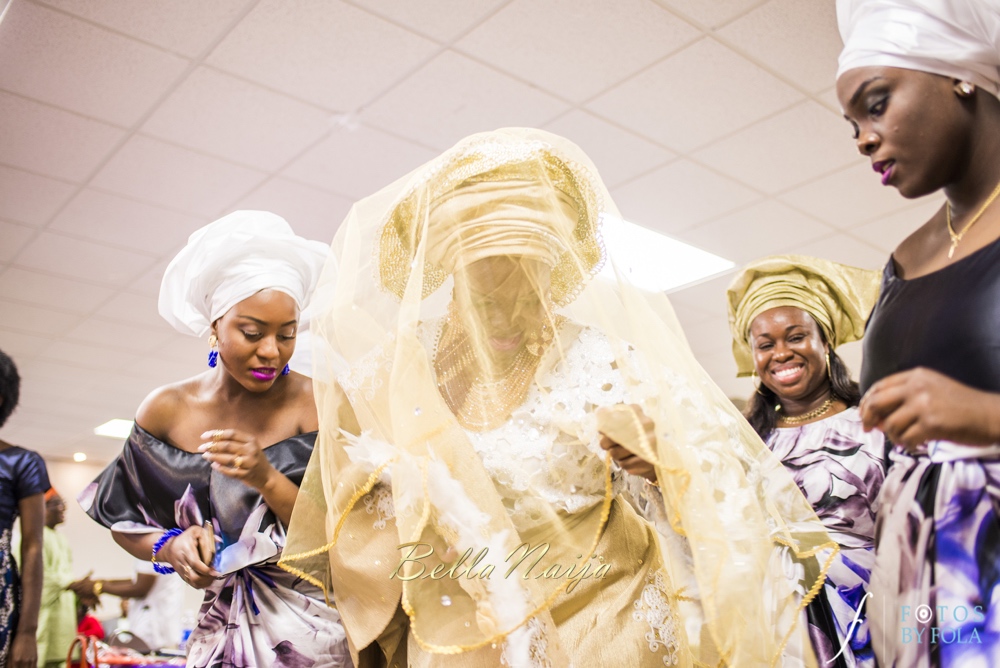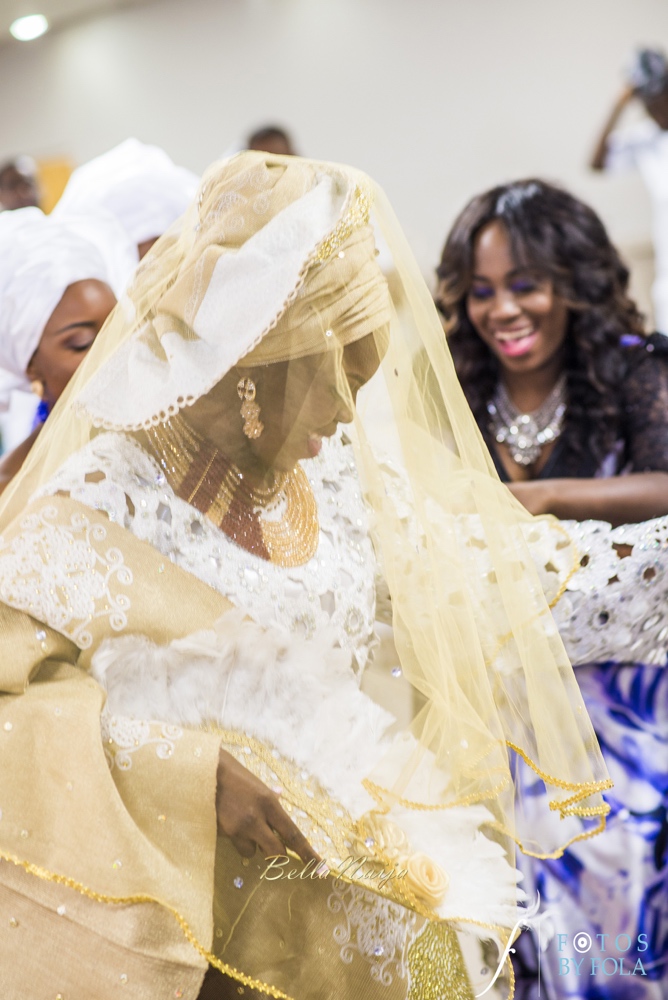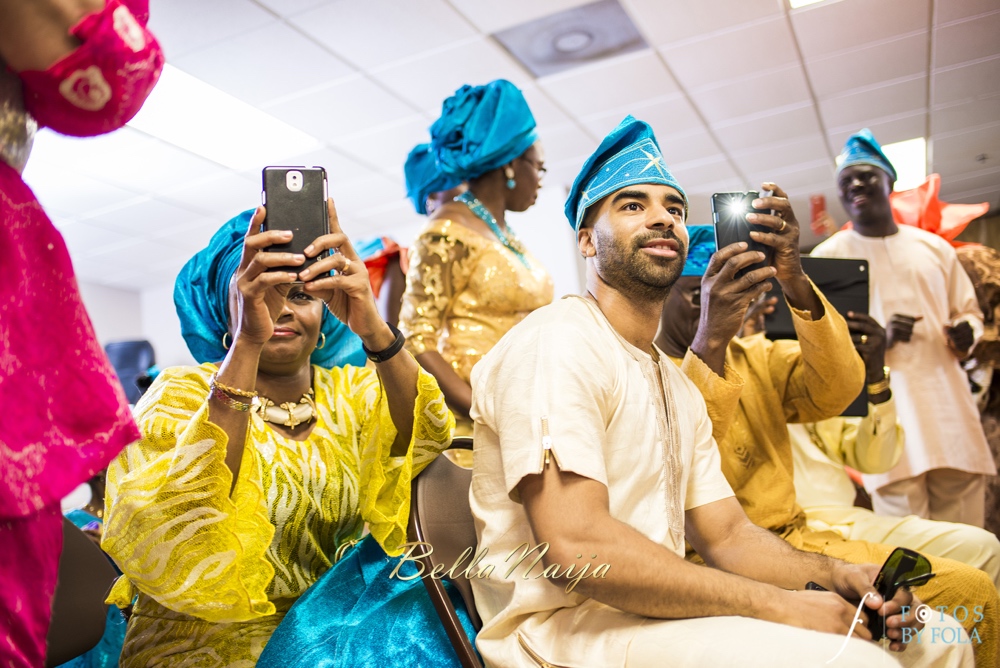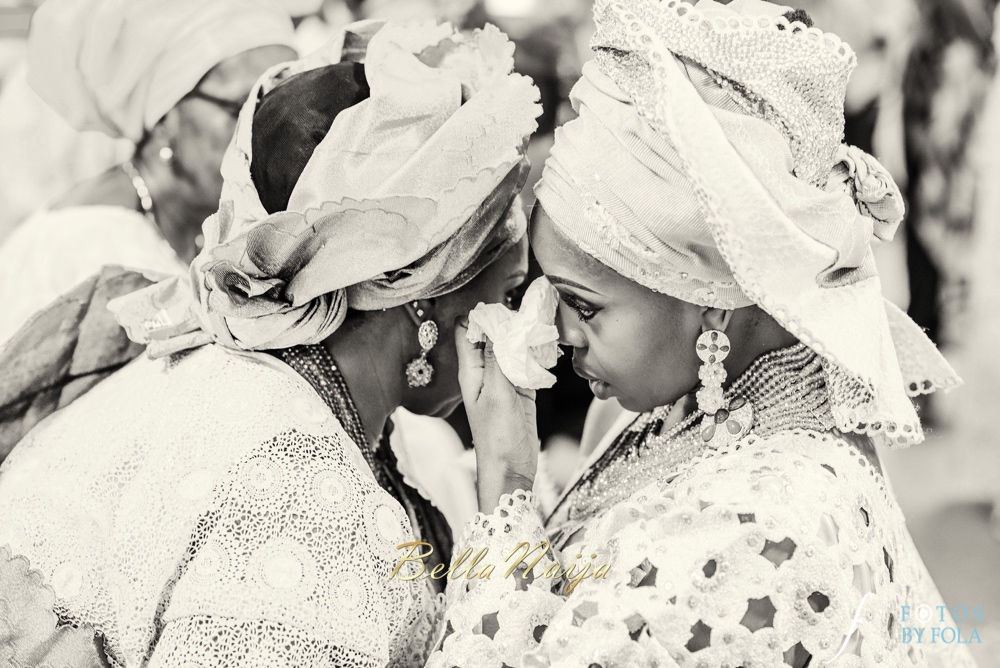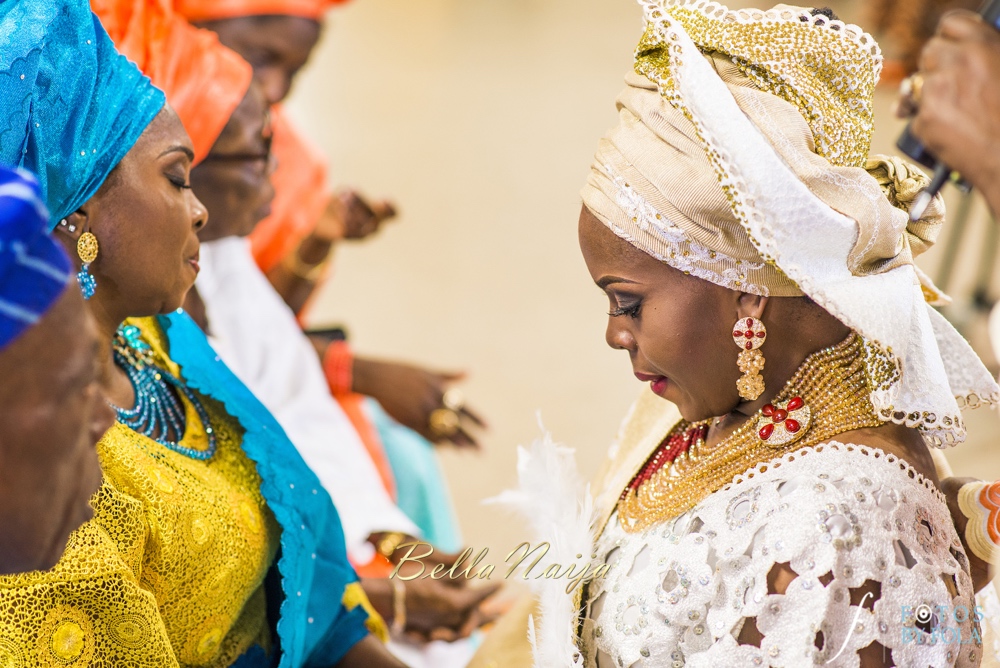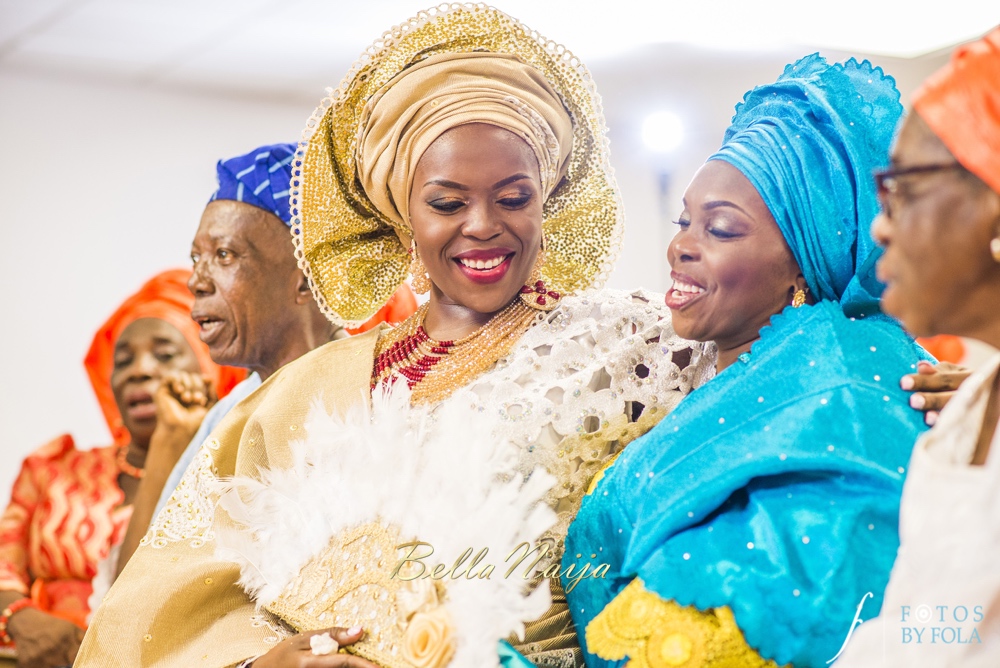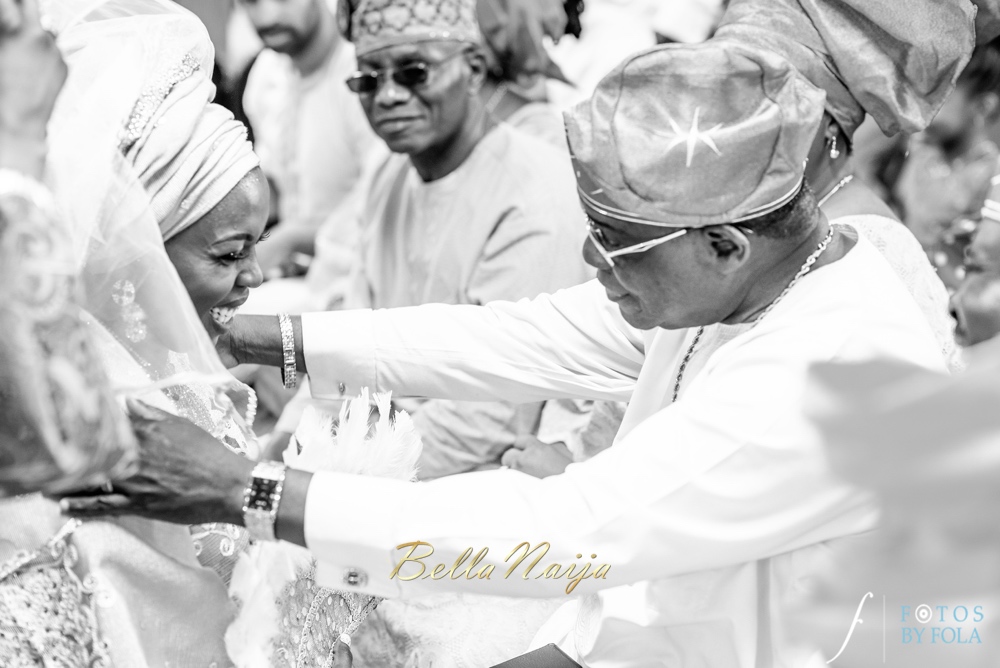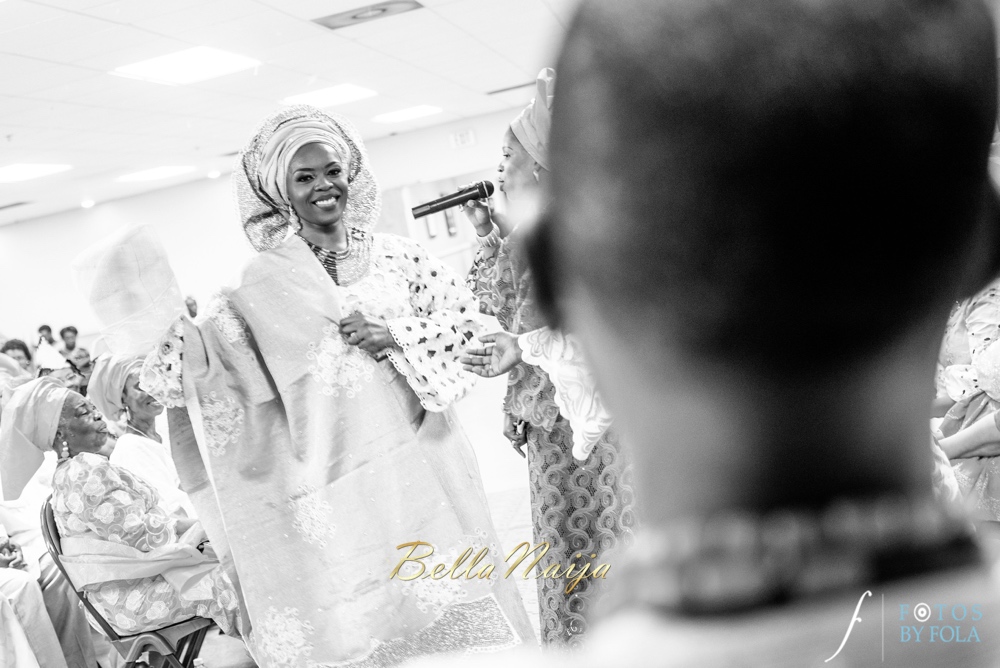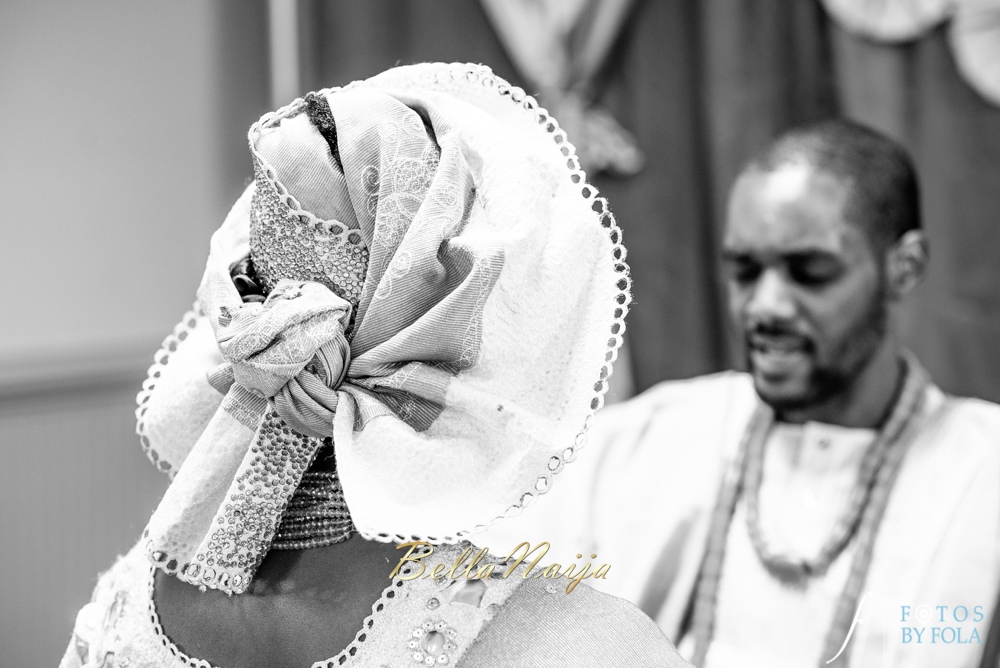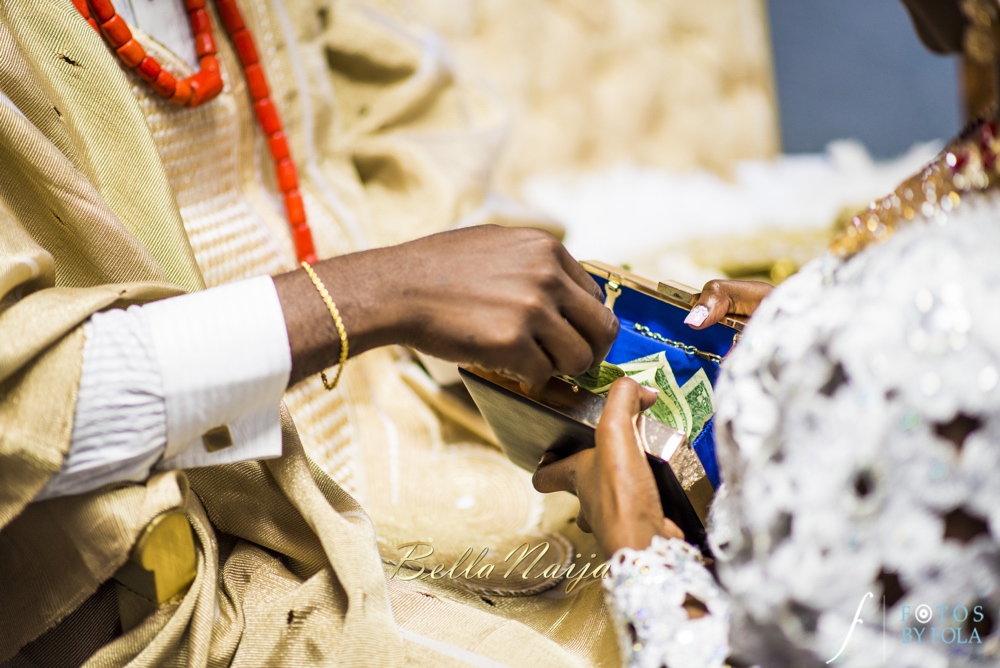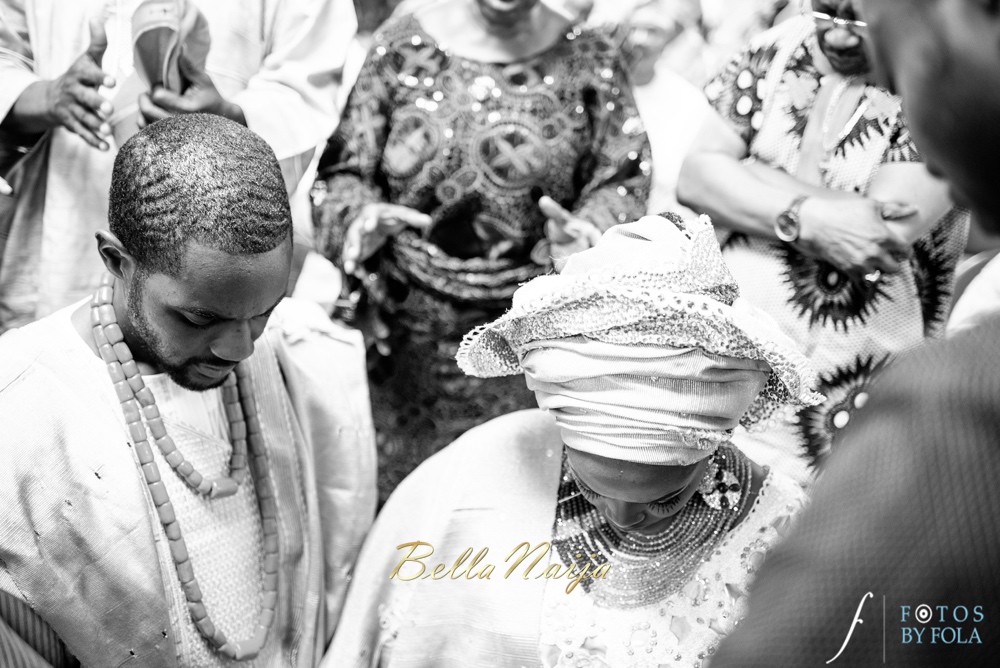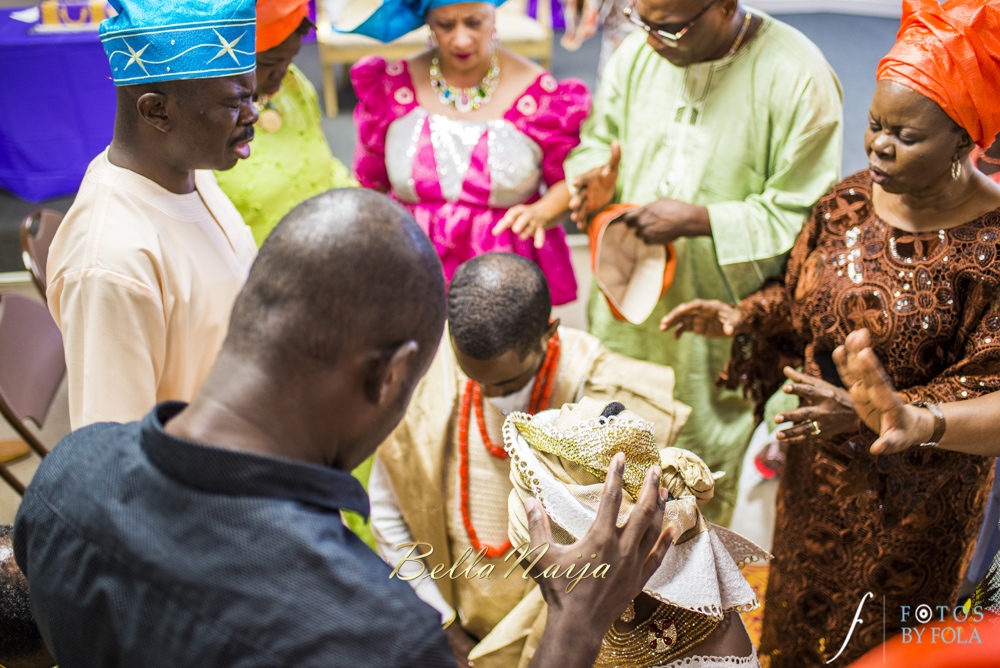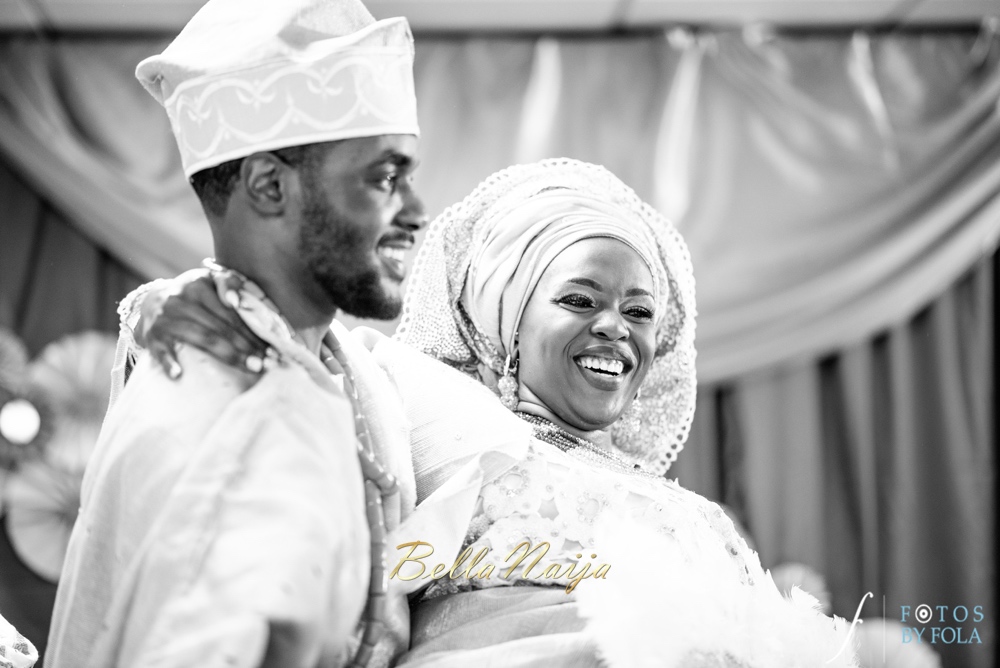 Photography: Fotos by Fola | @fotosbyfola | www.fotosbyfola.com
Wedding Info – Dates | Venues | Colours
White Wedding: October 10th, 2015 | The Temple, Atlanta, Georgia | White, Silver and bling
Traditional Wedding: August 10th, 2015 | South Cobb Event Center, Atlanta, Georgia| Purple and gold
Wedding Attire
Wedding Dress: Winnie Couture | @winniecouture
Reception Dress: Brides By Nona | @bridesbynona
Bridesmaids Dresses: Brides By Nona | @bridesbynona
Groom/Groomsmen Suits: Savvi Formalwear | @savviformalwearandbridal
Bridal Hair & Makeup:  Nneka Buchi | @nnekabuchi                                                                          Bouquet: Mide Events | @mideevents  | [email protected]
Vendors
Event Planner: Mide Events | @mideevents  | [email protected]                                                         DJ: DJ Ecool |  @djecool                                                                                                                                                 Décor: Mide Events | @mideevents  | [email protected]
Food: Buka Resturant, Riverdale, Georgia.