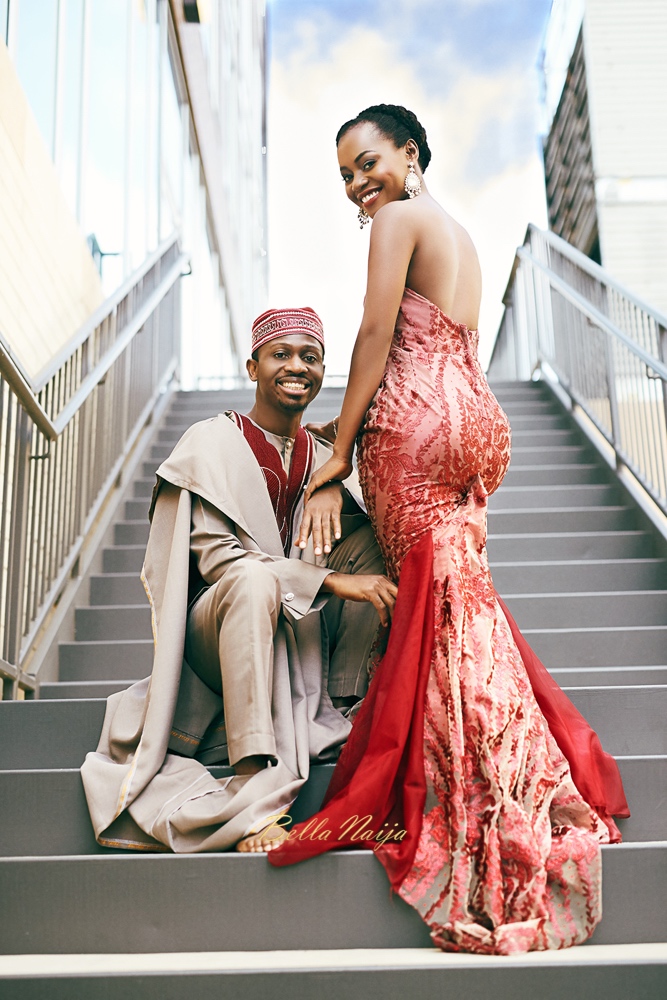 College acquaintances became life partners when Ugandan Hasifa and Nigerian Nenaji tied the knot only a few weeks ago – on March 26th 2016.
Nenaji caught the love bug when he spotted Hasifa on stage at a dance show in school. When he first introduced himself to her, he asked how many cows he would give to her father for Hasifa's hand in marriage. She laughed and brushed it off, and they maintained that friendly banter for many years, until she realized he was the One.
Read the rest below!
***
The Love Story
In 2006, Nenaji attended a dance production at his university Prairie View A&M University in Texas and it was there on the stage that he first noticed Hasifa.
Many days later he ran into her and when he introduced himself he said, "Hello, my name is Nenaji and I would like to marry you, how many cows will I have to give to your father?"
Hasifa just laughed and brushed him off.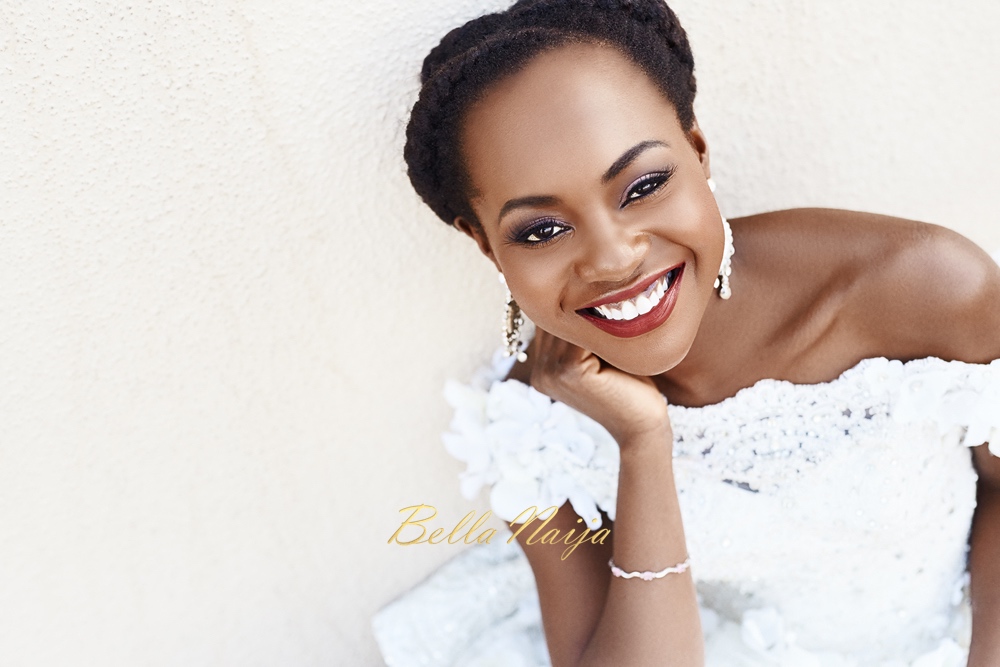 They became friends and for the next 7 years he never stopped asking her to give them a chance.
It wasn't until 2014 when Hasifa was the reigning Miss Uganda USA and working on her platform to compete for the title of Miss Africa USA that she learned just how deep his affection for her was. During a site development meeting he asked her out again and this time she said yes but jokingly told him he would only get 3 dates. On March 31st of 2014 they went on their first date and Hasifa has shared with BellaNaija Weddings that she knew she would marry him only a few minutes into the date.
Together they worked to brand her platform on water security for rural areas of Uganda and he was the first phone call she made after missing the Miss Africa USA crown by a tenth of a point.
"I believe that I was not the woman that God had intended for Nenaji by the time we first met. I was not spiritually mature with God but Nenaji had a relationship with Him. I think this is why it took 7 years for our love to blossom." says Hasifa.
After dating for 15 months, Hasifa was ready to take the next step and was quite proactive about it when she booked a wedding venue and put down the deposit before Nenaji even proposed!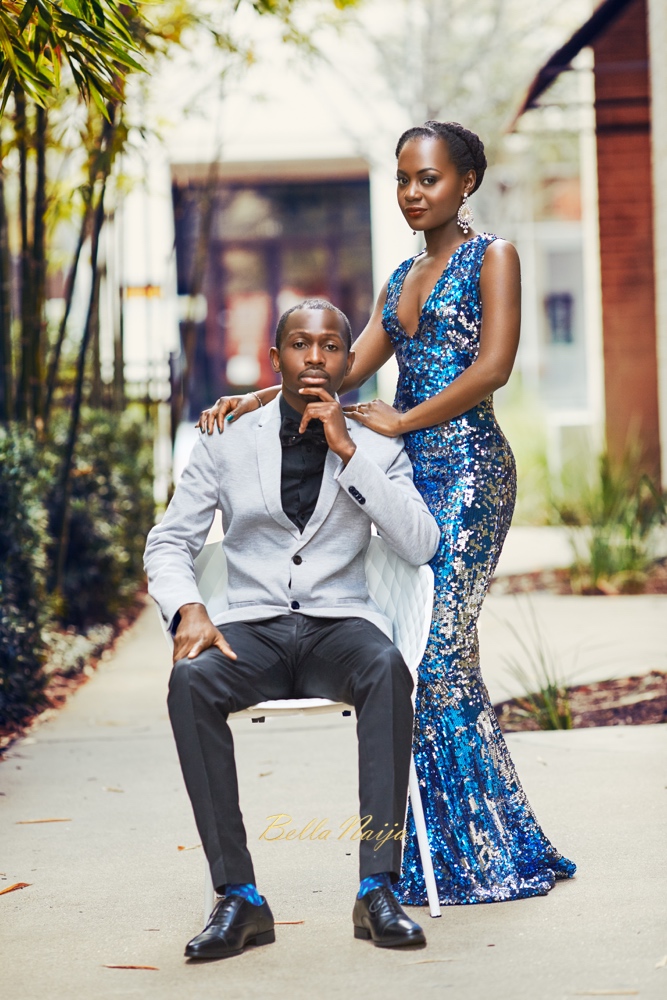 On July 12th 2015 Nenaji got down on one knee in front of their family and friends and asked the million dollar question. Without hesitation she said Yes!
Watch the Amazing Proposal Video by Nenaji Media

On March 25th 2016 Nenaji and his family gave a traditional dowry to Hasifa's family in a traditional Ugandan dowry ceremony. Nenaji cheekily tells us that Hasifa's father was okay with a goat instead of the traditional cow that he would have had to presented if they were in Uganda.
On March 26th they had a beautiful outdoor wedding of 300 guest on a golf course at Northgate Country Club in Houston, Texas. Hasifa was walked down the aisle by both her father and mother and wore a gorgeous beaded gown with hundreds of hand sewn pearls and crystals. At the reception she surprised her groom with a personal modern ballet dance dedication accompanied by a cello as a tribute to the first time he saw her.
Aww!
BellaNaija Weddings wishes Nenaji and Hasifa a beautiful married life!
Enjoy the fusion of colours and cultures as they became One.
***
Traditional Ugandan Introduction "Kwanjula" and Yoruba Engagement
In Uganda, most of the tribal communities practice traditional marriage which is commonly known as "Kwanjula" meaning (introduction).
In a Kwanjula the groom's family is required to pay a dowry/ brideprice to the bride's family for her hand in marriage through a process of negotiations.
The ceremony is taken as the official marriage and after the suitor is accepted, he can take his bride home with him as a wife.
Usually the whole village is invited to witness and participate in the ceremony.
Before they are ushered to their seats the host's spokesperson will ask the groom's family why they have come And if they do not give a "good answer" or even come late for the function, they are fined. If their answer is good enough they are allowed entrance and the negotiations for the bride price begin.
The traditional dress for the males is called Kanzu and the traditional dress for the women is called Gomesi. The bride's gomesi is usually made of bright colors and lavish gemstones to make her stand out in the crowd.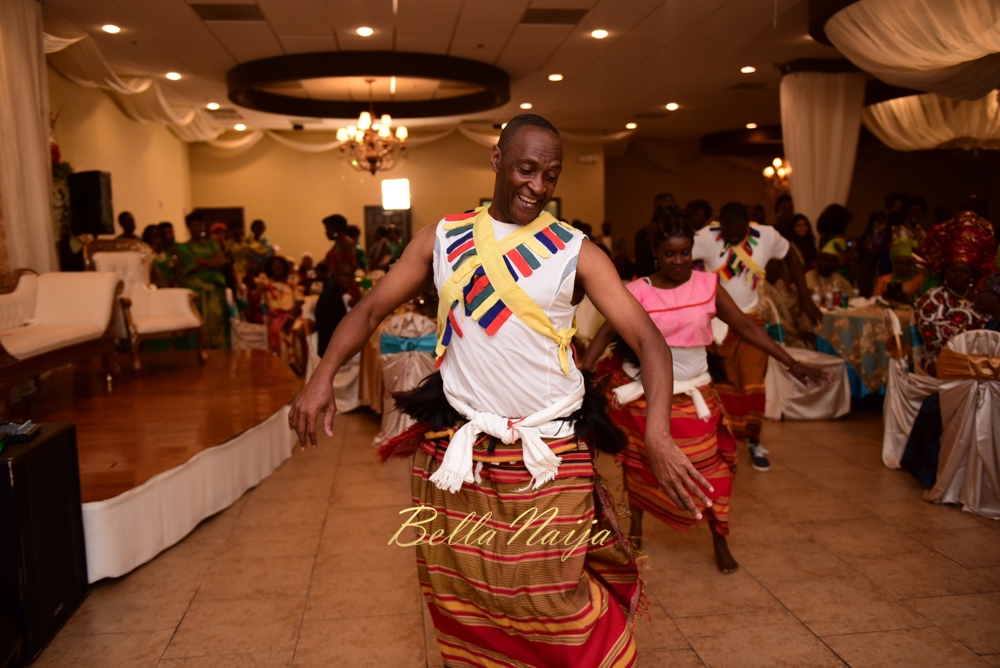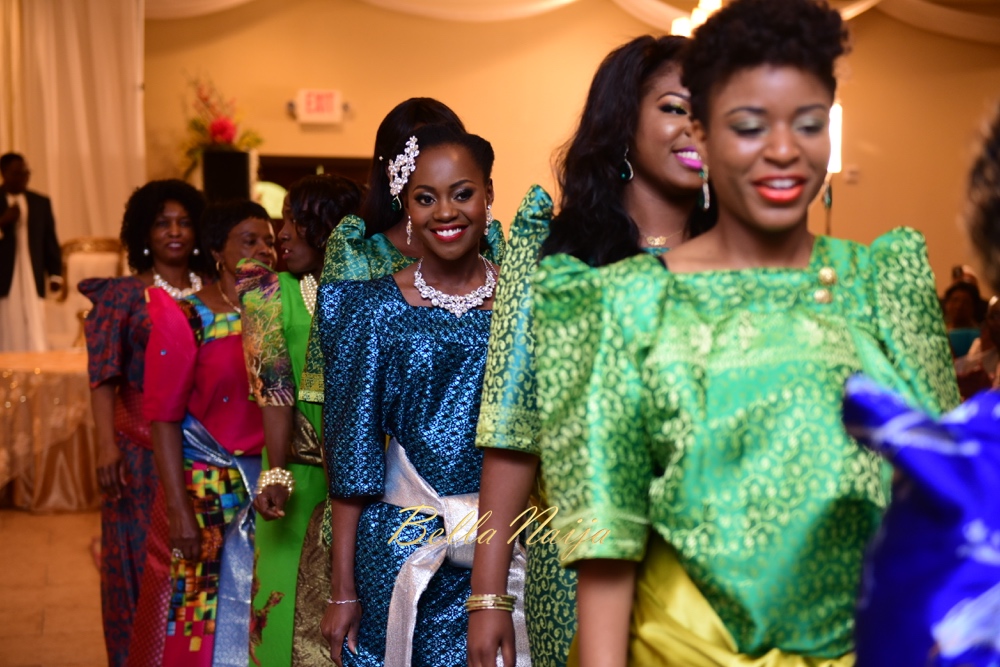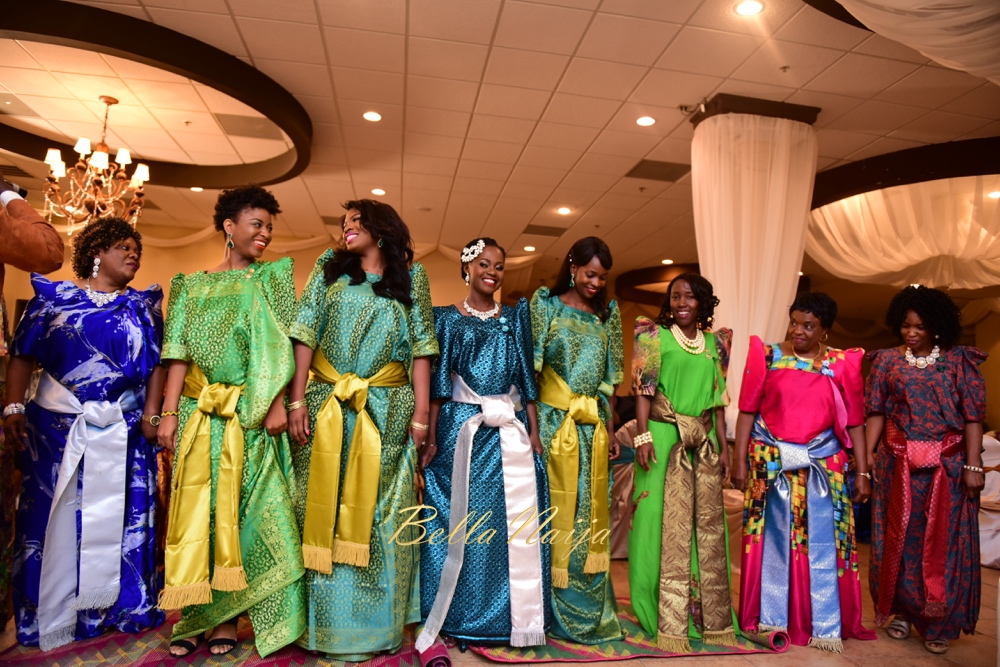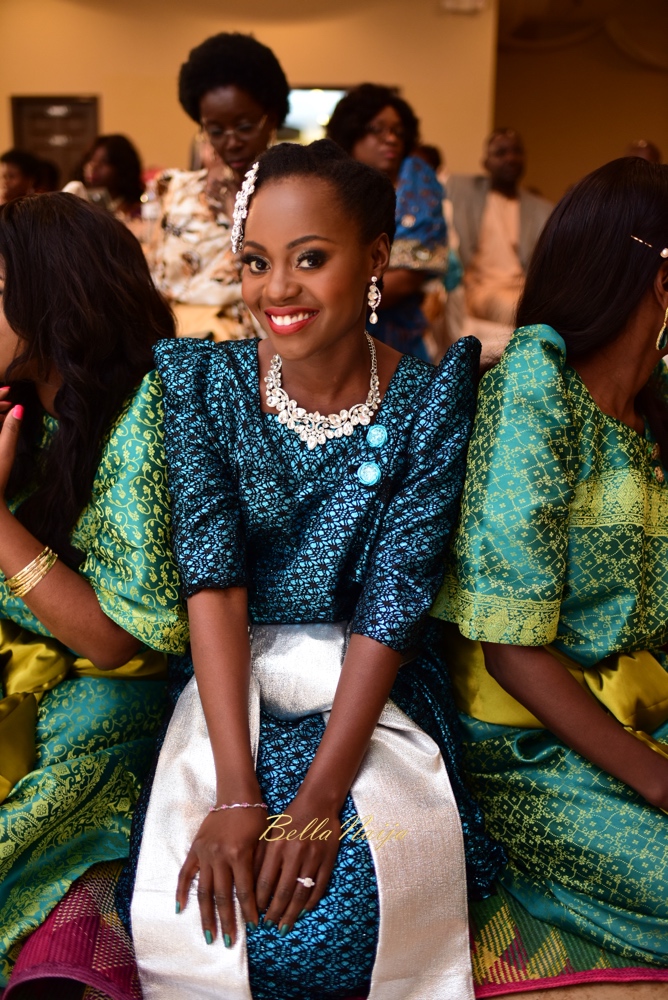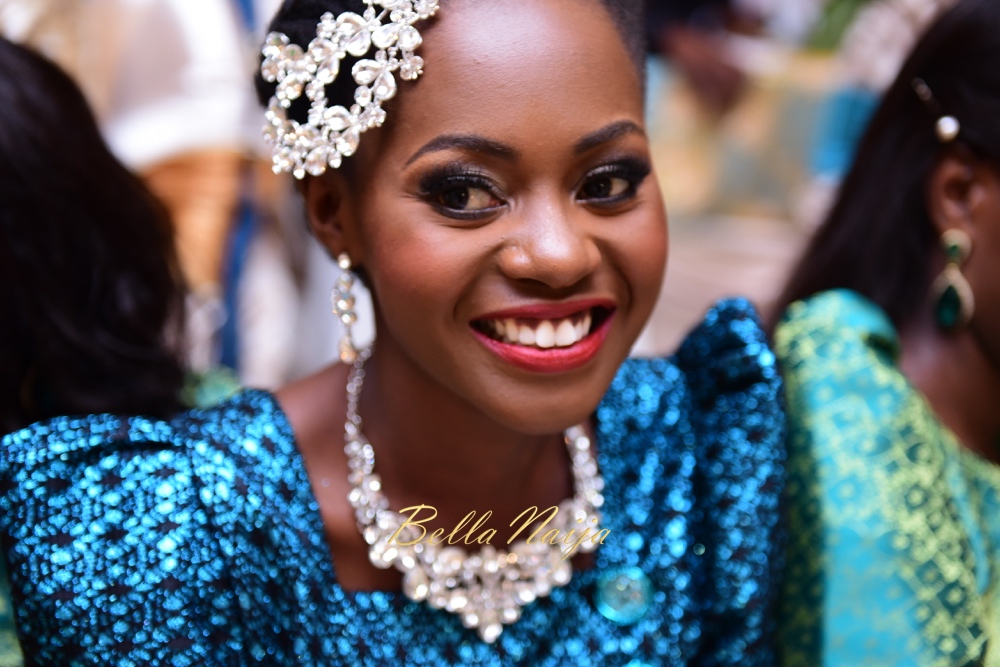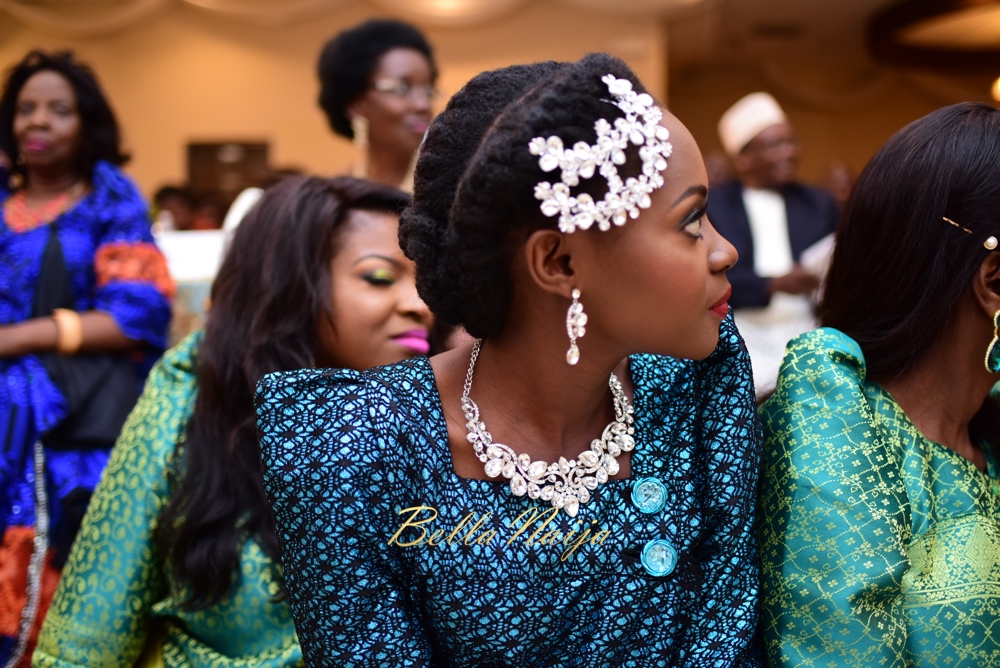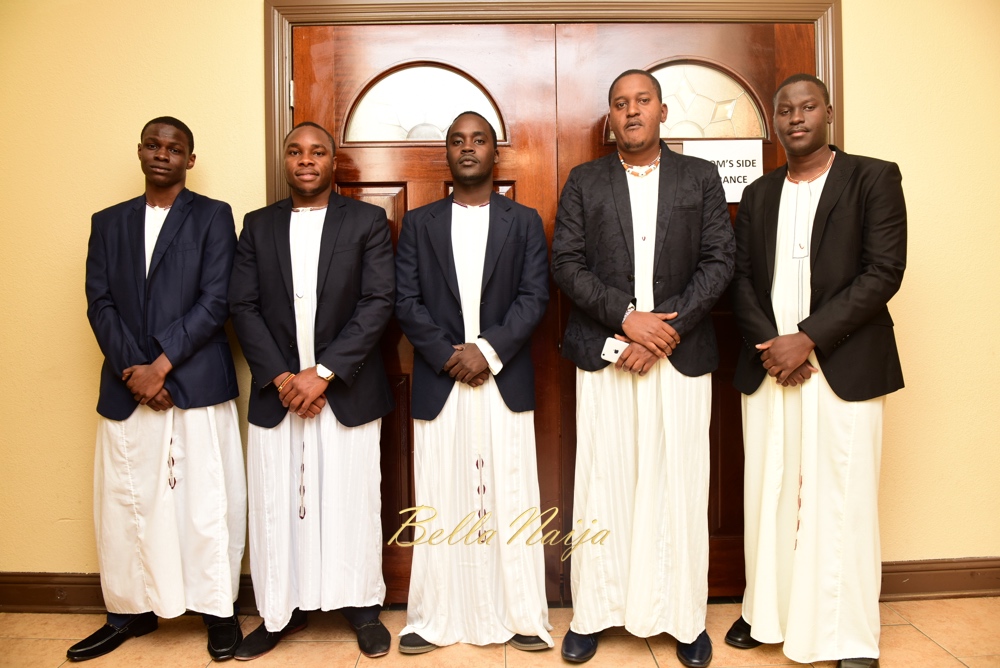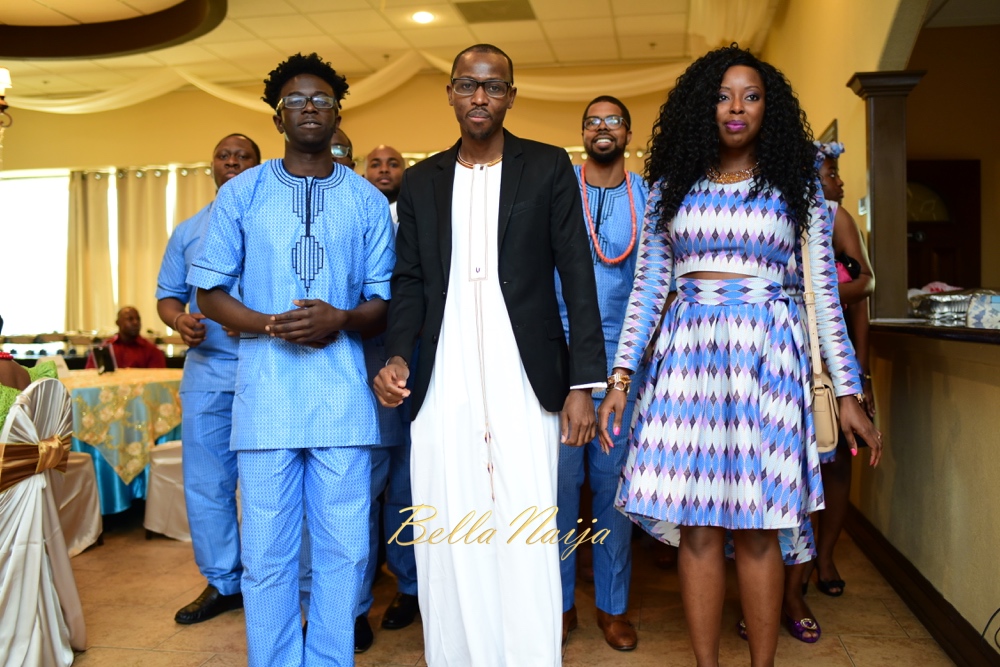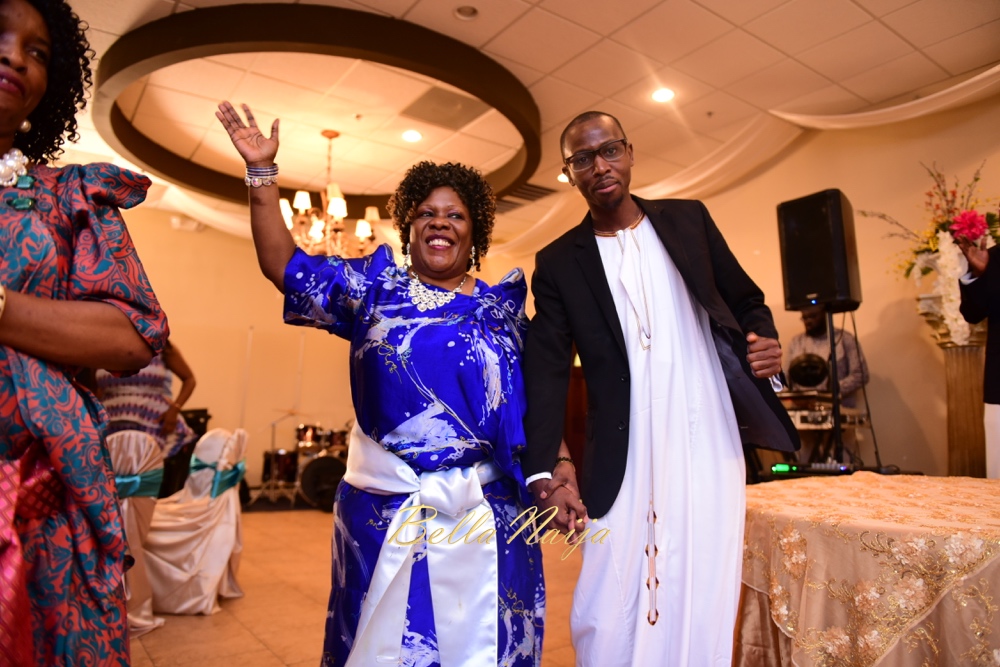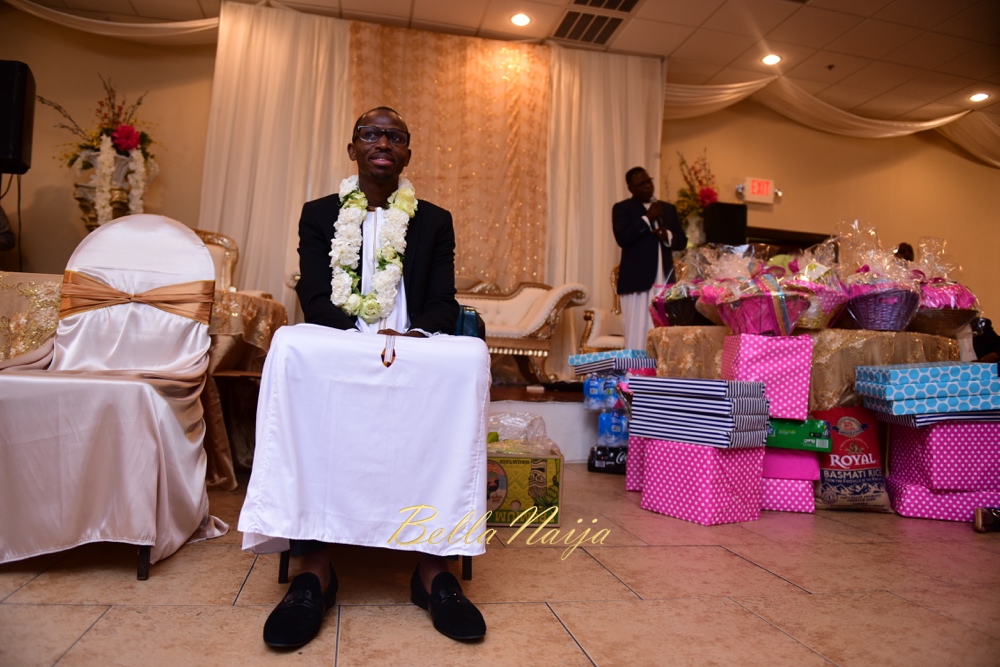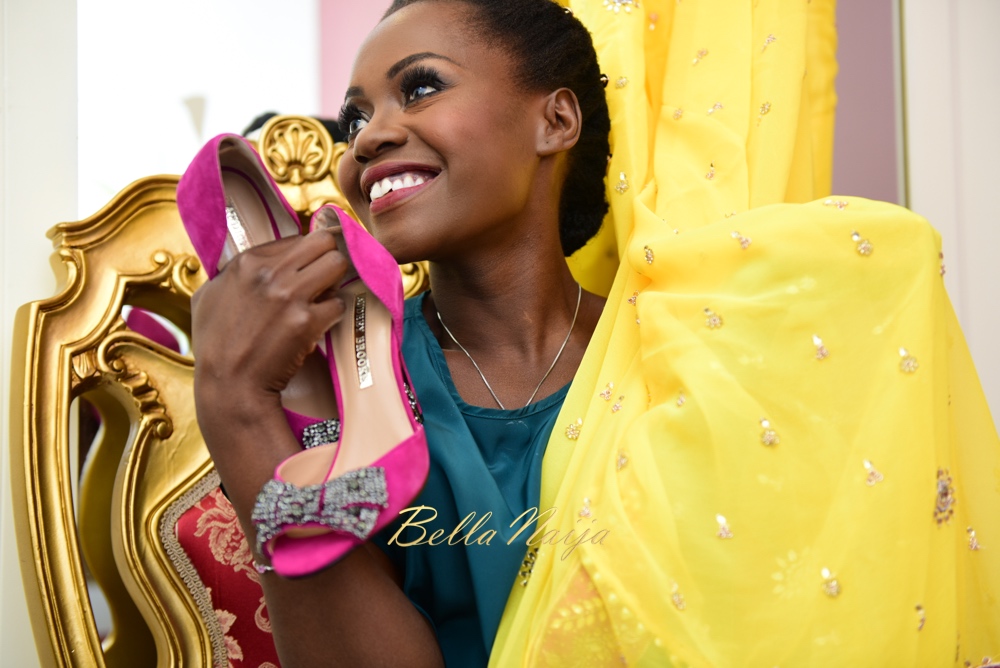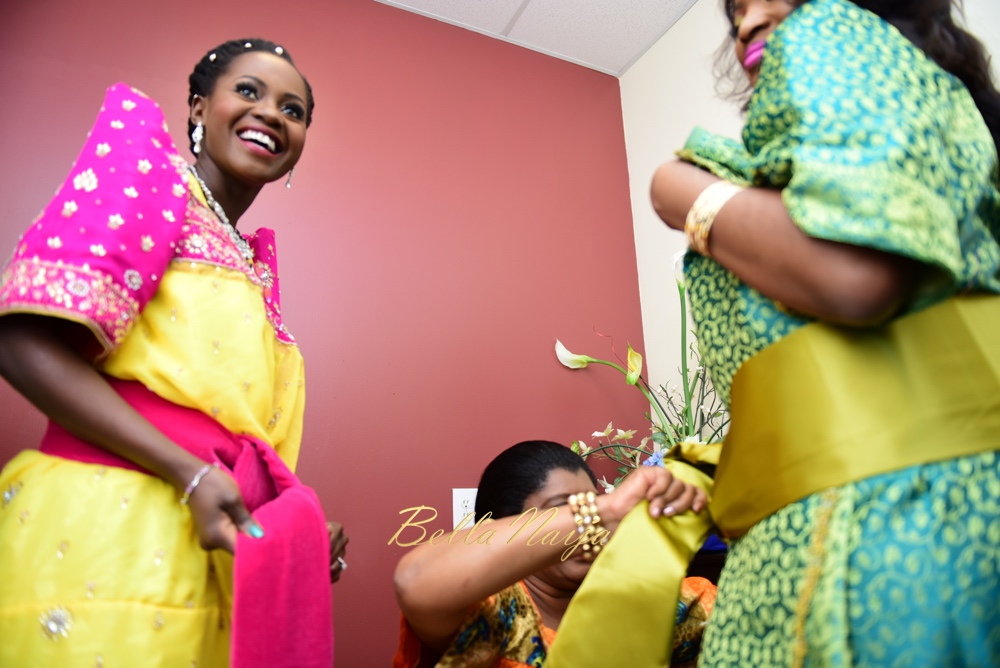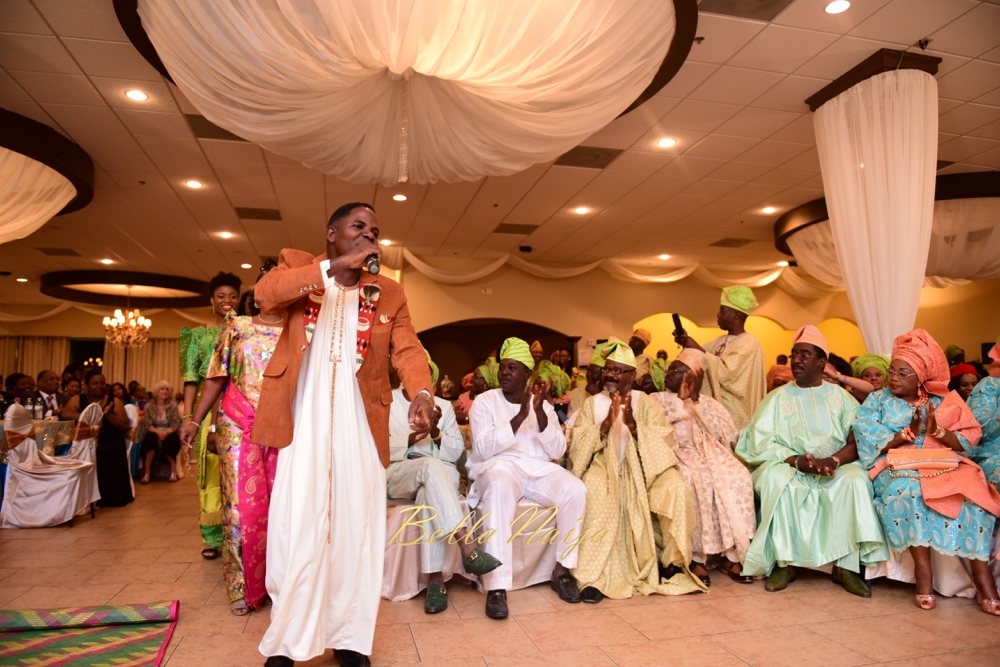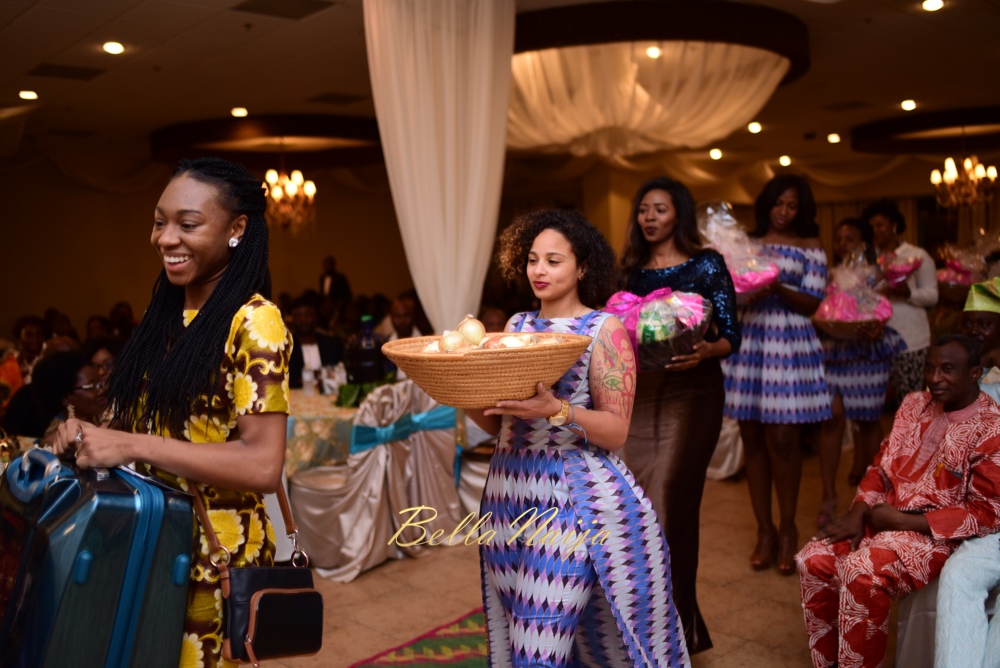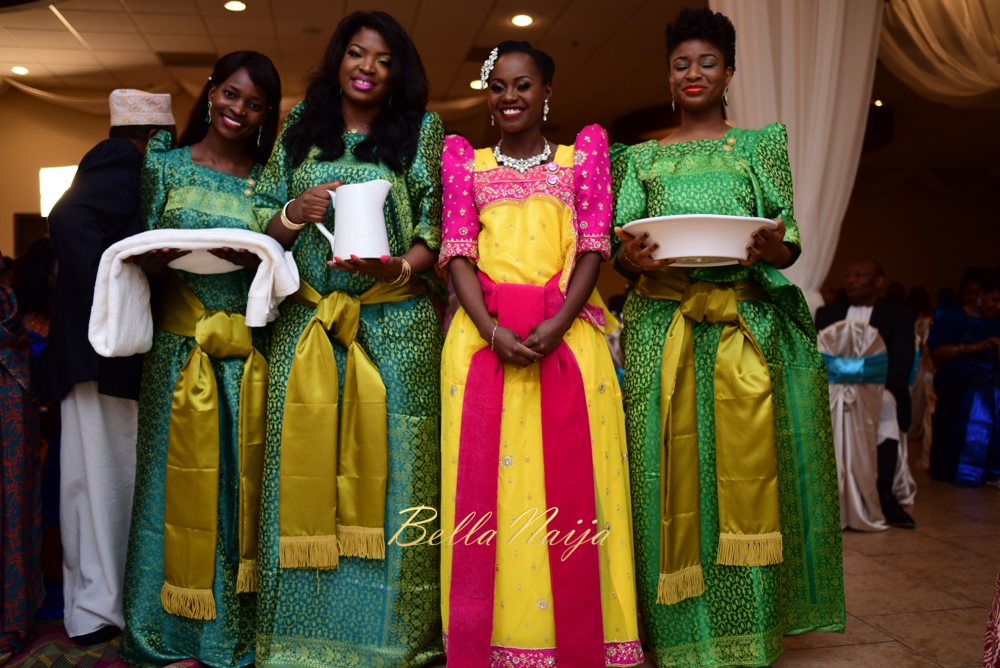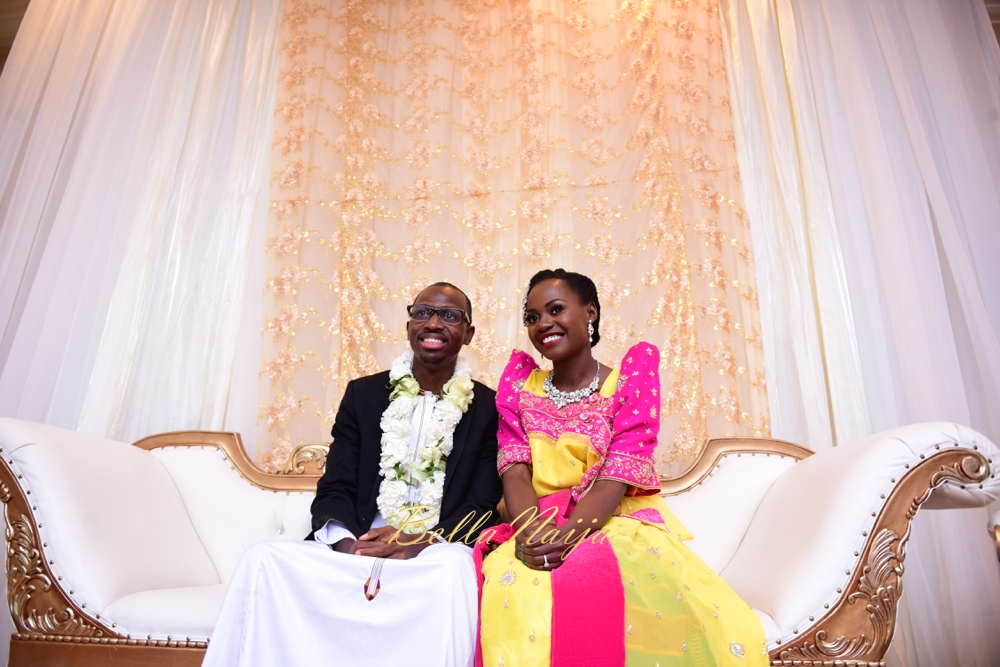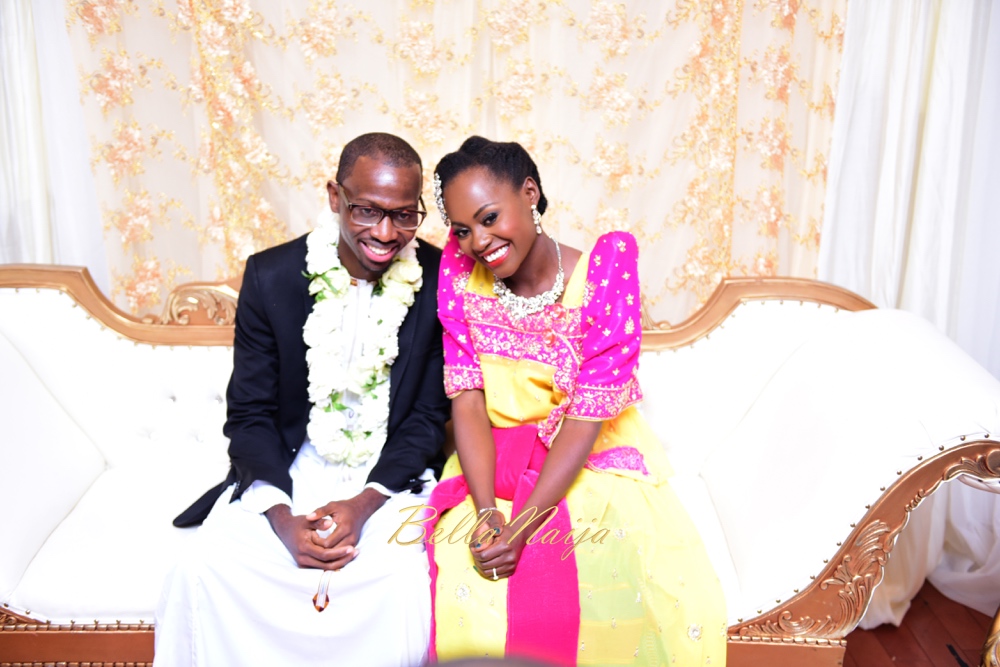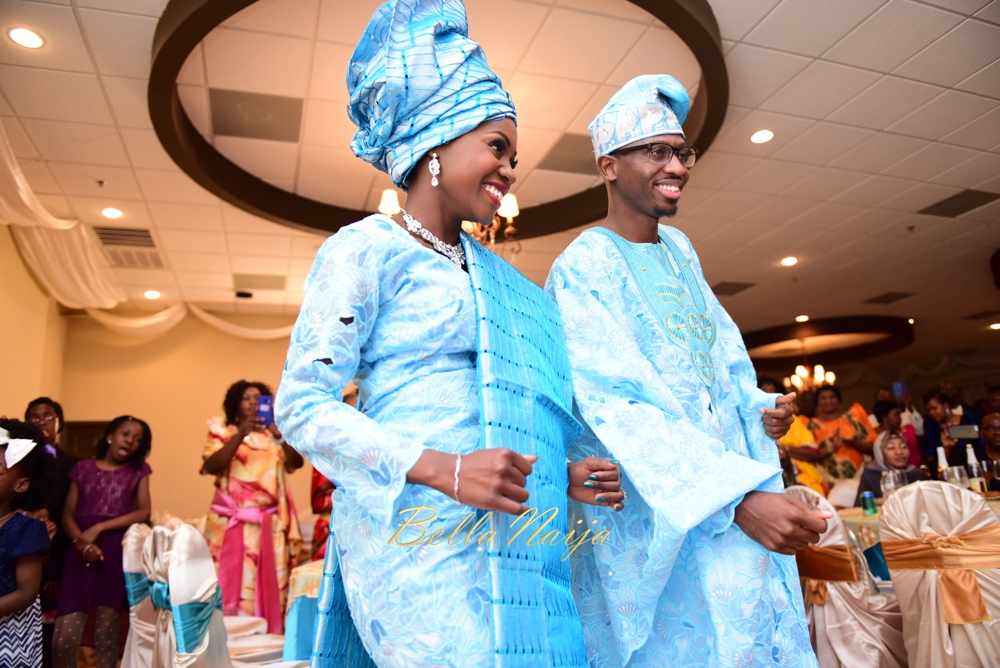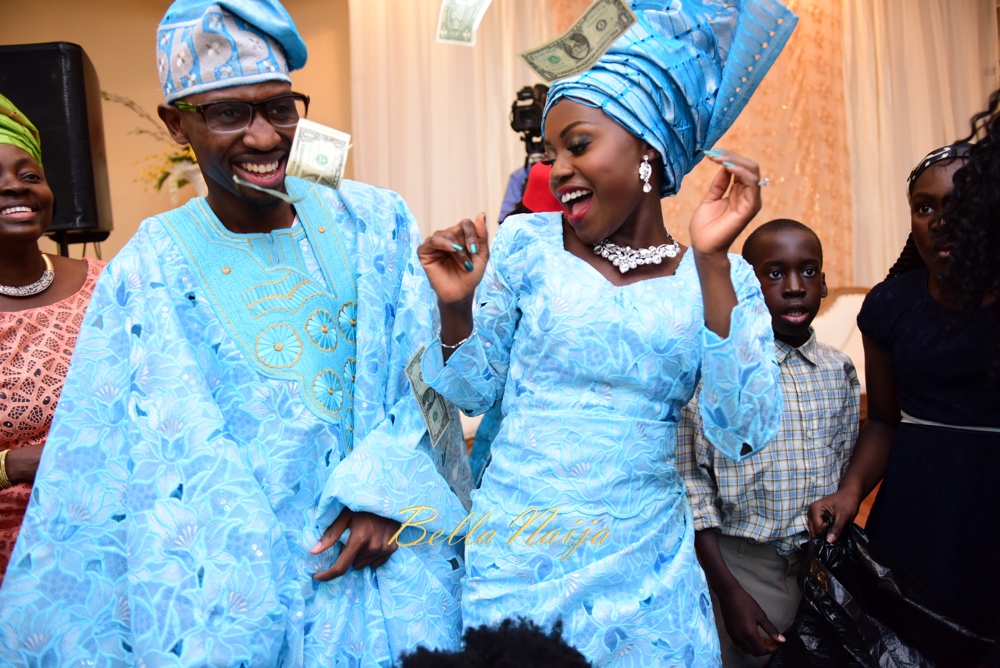 ***
Wedding Info – Dates, Venues
Traditional: March 25, 2016
White: March 26, 2016 | Northgate Country Club
Photography: Gwen St. Julian for Nenaji Media | Omar Marcos | XlNT MEDIA – Xlntmedia.com
Proposal Video: Nenaji Media
Vendors
Event Coordinator: All About Events
DJ: DJ 6 Double 0
Wedding Cake: Ehi's Cakes
Makeup Artist: Ashley Adams Artistry (Wedding day & Kwanjula)
Catering: Kingsway Bakery, Queen's Catering, Nora Bayiga
Dress: Danny Nguyen Couture
Wedding Stationary: Nenaji Media
Singer: Saava Karim
Dancers: Kuumba House
Gear and equipment: Photo Rental Source