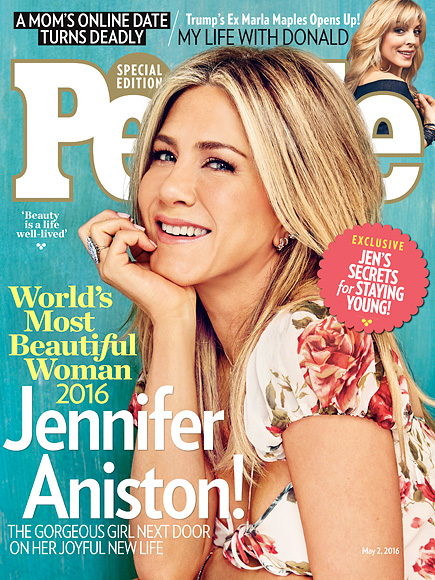 47-year old actress Jennifer Aniston has been named People magazine's 2016 World's Most Beautiful Woman!
The actress had quite a lot to share with the magazine from how she takes care of herself to being told she was too chubby when she was younger and more.
See excerpts below.
On taking care of herself: "It's funny, it's a really quick transition from not a care and now all of a sudden, we've got to really be mindful of what we put inside our bodies. And how we sleep and take care of ourselves. You can get away with a lot in your 20s."
On being told she was "too chubby" when she was younger: "I was like, 'What?!' But my diet was terrible. Milk shakes and French fries with gravy [laughs]. It was a good thing to start paying attention."
On her husband Justin Theroux: "He makes me laugh. He's so interesting and so interested. He's unbelievably talented in more areas than one and he's just a good man."
For more, visit People.com.
Photo Credit: People