The May 2016 "Beauty Issue" of Harper's Bazaar is out and on the cover is Oscar-winning actress Jennifer Lawrence.
She graces the cover looking clean and gorgeous with minimal makeup while wearing a black Dior Haute Couture top.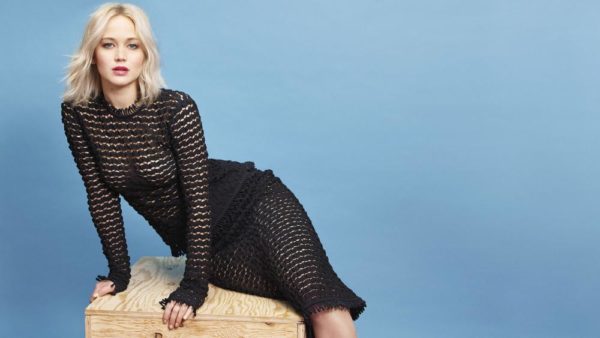 In the magazine she talks about her sex life, how it feels to be feels to be a people pleaser, her contract with Dior and so much more.
See excerpts below.
On having a type when it comes to dating: I don't think so because patterns are the work of the devil. If I think about all of my ex-boyfriends, they are all so uncomparable.
On people being intimidated by her: I can feel people sometimes are intimidated by me, but I try to do the best I can to offset that. There is zero reason to be intimidated by me. At all. But I also understand it.
On being a people pleaser: There's nothing wrong with being a pleaser if you're smart about it. As long as you're getting what's fair. You know, I want my employers to be happy. I want to please anyone I'm working for as long as they pay me the appropriate amount. I'll make them as happy as they want.
On feminism: I don't know why that word is so scary to people; it shouldn't be, because it just means equality. If we are moving forward in a society, you are feeling stronger as a woman, and you want to be taken more seriously. You don't have to take away the wonderful traits that come with being a woman: We are sensitive. We are pleasers. We're empathetic. All those things that can keep you from asking for what you want or making mistakes.
On her contract with Dior: I could not believe it when they signed me [to be in their campaigns. They fly me to Paris and get me hotel rooms, and I'm like, 'Are you kidding me? You don't have to be so nice!' I couldn't renew my contract quickly enough.
Photo Credit: Harper's Bazaar