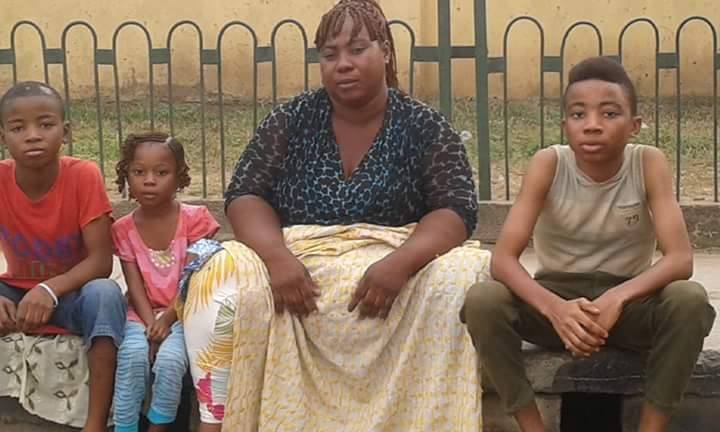 Reprieve has come way of a woman, simply identified as Esther, 44, who begs alongside her school-aged children, opposite Lagos State University Teaching Hospital (LASUTH) in Ikeja last Friday when  the Lagos state government rescued her and twenty other beggars and destitutes across the state.
The woman who hails from Delta state was in recent times reported on social media networks to be abandoned by her family and friends.
She was among those that were rescued by the state officials from the Ministry of Youth and Social Development, and was immediately moved to the Lagos State Rehabilitation and Training Centre in Majidun, Ikorodu for adequate care.
The team leader, Olatunde Sunday, noted that the operation was necessitated following the campaign by the Gov. Ambode-led government to eradicate begging in the metropolis.
The director of the rehabilitation centre, Johnson Olufemi Adetoye, said "She was rescued at LASUTH gate ikeja where she always beg with her children. These children are supposed to be in school but they always sat with their mother to beg for alms from passers-by."
He revealed that the state government has contacted the woman's family members and meeting has been fixed for next week.
"We have contacted her family members , and the Commissioner for the Ministry, Pharm Uzamat Akinbile-Yussuf, and would meet with them by next week. Meanwhile, the children were placed in the Ministry's Children Center spread across the state according to their ages, by the Child Protection Unit", he stated.