Lifestake Foundation is a not for profit organisation that helps to raise fund for individuals in dire need of financial help for medical purpose. Lifestake Foundation has officially partnered with Lagos University Teaching Hospital, LUTH, Lagos State University Teaching Hospital, LASUTH, and some General Hospitals in Lagos. It is also endorsed by the Nigerian Medical Association
We know people try to defraud the public, which is why on our platform, all donations can be monitored, all funds raised are paid to the hospitals directly WE DO NOT  give funds to individuals, as transparency being our watchword, we make our financial reports available on our site at the end of the year. All cases are investigated and verified by the hospital and our organization.
Lifestake Foundation also leaves monthly deposits in some public hospitals, so patients in Accident Emergency cases are not turned back because they are asking "who is going to pay?"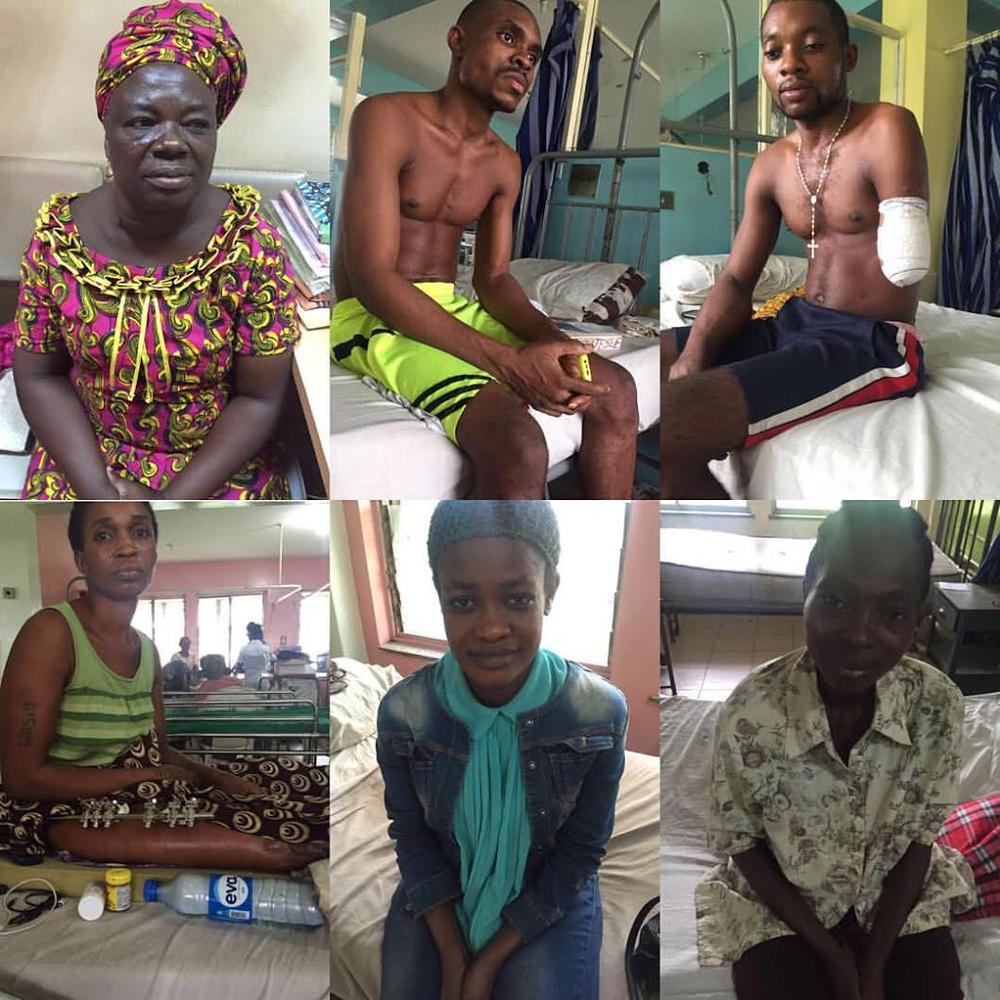 Top Right: Muheenat mother of 3 to undergo Thyroid operation needs N350,000 (LASUTH)
Top Centre: Sikiru father of 2 abandoned in the hospital now indigent in the hospital needs N279,400 Hel(LUTH)
Top Left: John shot in the arm amputated and now indigent in the hospital needs N241,000 (LUTH)
Bottom Right: Adijat mother of 2 needs to do an operation on her right knee, cannot pay for present treatment not to talk of the operation needs N760,000 (LUTH)
Bottom Centre: Teni misses her 5year old daughter ,now indigent after treatment needs N243,000 (LUTH)
Bottom Left: Ajoke lost both husband and child in car accident,now needs to pay up for her fibroid operation N200,000 (LUTH)
Lifestake Foundation is now calling on all kind individuals out there to visit our website and help any of these fellow Nigerians. Lifestake Foundation is also reaching out to Corporate Organisations to support as part of their CSR, as this foundation is 100% not for profit and needs more funds to help more people. We as a society can not keep waiting on the government; they cannot do it all.
To make donations, click this link: www.lifestakefoundation.org/donations
Please ensure you write the name on who your donations are made towards when making donations.
Follow Lifestake Foundation on Social Media:
Facebook: facebook.com/lifestakefoundation
Twitter: twitter.com/lifestakeng
Instagram: https://www.instagram.com/lifestakefoundation/
Website: www.lifestakefoundation.org
————————————————————————————————————————–
This content has been published for free as part of BellaNaija.com's commitment to youth, education, healthcare and community development as part of our corporate social responsibility programme.