Aisha Buhari & her Family are Picture Perfect in this Photo
Aisha Muhammadu Buhari and her family – children and grandchildren – posed for a photo recently and the photo has fast become a favourite of a lot of people.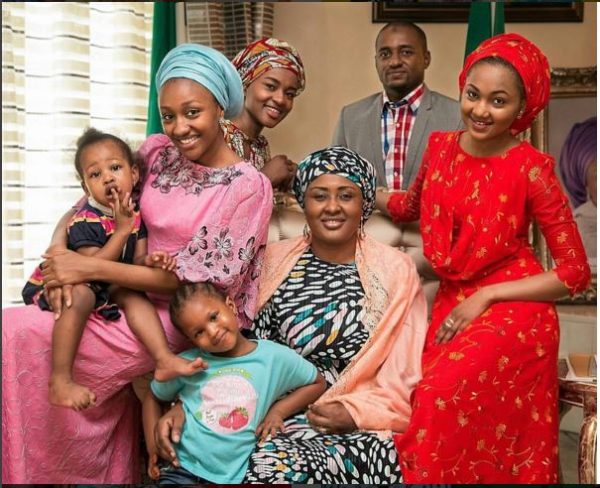 In the photo the 45-year-old wife of Nigeria's President and mum of five can be seen holding one of her grandchildren while other members of the family surround them.
It's just such a picture perfect moment.