Kylie Jenner has been a trending topic at the 2016 Coachella Music Festival – from her hair to her outfits and more.
The 18-year-old reality TV star has however not been spotted with her boyfriend Tyga until recently. They both attended the REVOLVE Desert House party on April 17, 2016 in Palm Springs, California.
For her outfit, Kylie Jenner, who has switched up her hair color twice in two days, ditched her rainbow braids from the previous day and left her multicolored locks loose, topping them with a matching LV scarf.
She also showed off her banging body in a Louis Vuitton swimsuit as she spent time with her boyfriend.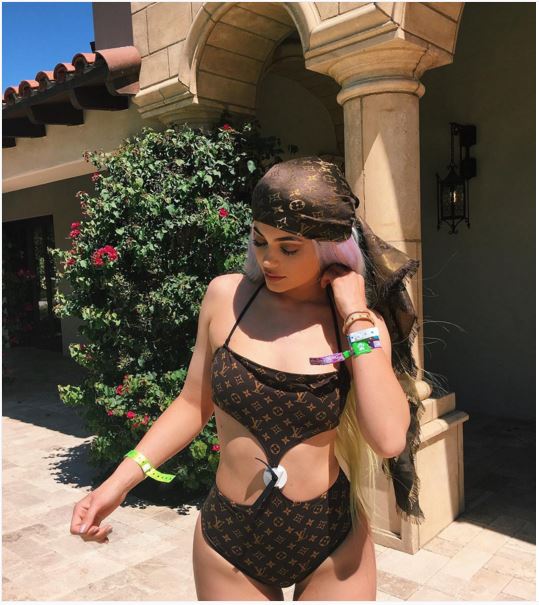 Photo Credit: Instagram | Getty Images