In light of Tee Billz's public meltdown, celebrities and media personalities are opening up on their battles with depression. Karen Young spoke up about her suicide attempts and now Freeze has opened up too.
Here's what he shared –
***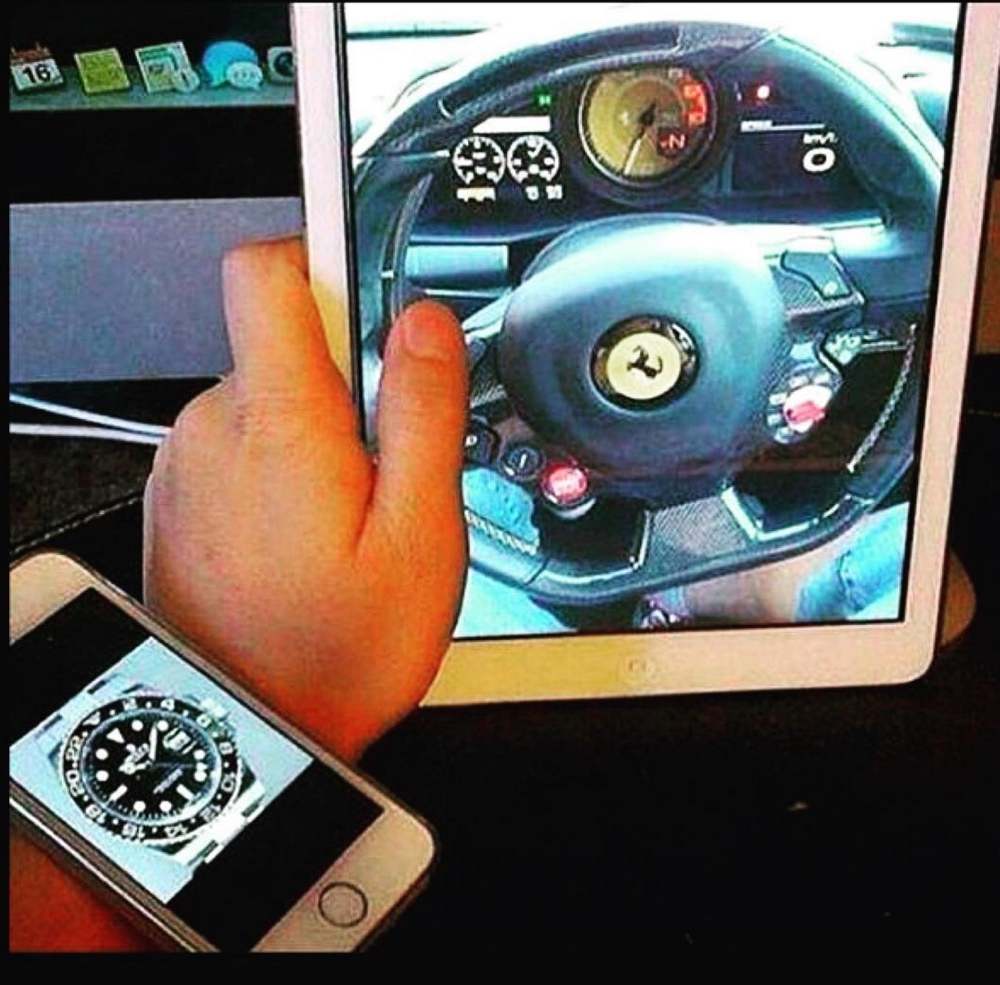 Understanding a broken soul.
Some people's lives and marriages are like the picture above…… Yet they are the first to throw shades at other people going through issues.
My attention was drawn to comments made about the T Billz/ Tiwa saga, by some faceless social media commentators. My initial emotion was disgust, followed by anger and after a while, I started to feel pity. Some people wear Rolexes on their iPhones and drive Ferraris on their iPads but in real life they lap themselves on a bus. Their reality is sometimes worse off than the celebrities they bully and criticize, yet it seems to me, that they find it therapeutic to come hard on someone with similar issues to theirs, while remaining 'faceless'. With the advent of the Internet then social media, everyone suddenly has a voice and without any regulatory body controlling their actions they jump on whatever celebrity they choose and make that individual's life a miserable wreck.
When I saw the tweet with regards to T Billz alleged depression, I expected sympathy and understanding but what I got was mockery and bullying. According to Femi Olugbile, a consultant psychiatrist, 90% of Nigerians with depression or any other mental disorder don't visit a hospital, and most of the mental illnesses that people have are not psychotic such as hallucinations or schizophrenia, they are actually anxiety and depression.
I have been down that road before and I know exactly how it feels. I battled depression in 2013. I wasn't violent or crazy or suicidal, I just lost the will to live. To make matters worse, I was at that time with people who couldn't help. I would stay in bed till 2 pm and have no will power to get up. I am one of the biggest foodies ever, yet I lost all appetite to eat. I had ulcer and because I wasn't eating, it kept getting worse. I simply let myself go. Luckily, God blessed me with wonderful parents and with their prayers and counseling, I was able to pull through. An uncle of mine wasn't so lucky, he died from depression less than a year later.
So dear brothers and sisters, when you hear that someone has depression, they need love, care and medication not taunting, bullying and memes.