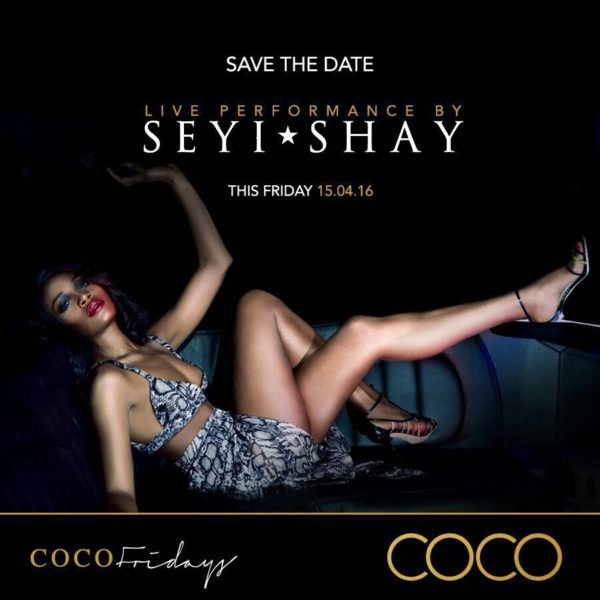 Superstar singer Seyi Shay is set to continue her African tour and the next leg will kick off in South Africa to promote her album released at the end of last year "Seyi or Shay". She recently released the video to her latest single "Mary" featuring Phyno (click here if you missed it)
According to her post on Instagram , Seyi Shay will be in South Africa over this weekend.
Seyi Shay is billed to make appearances at classy Cape Town night club Coco & Kong Night Club in Johannesburg among other venues.
This trip serves as a follow up to the Tanzania & Ghana trips she made earlier this year to promote her music.
Seyi Shay already has plans underway to release the video for her hit single with Olamide "Pack and Go".