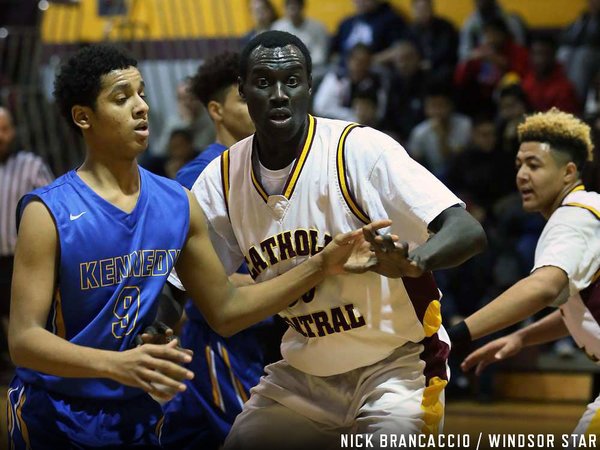 A 6 foot 9 high school Basketball player has been arrested by the authorities in Canada for claiming to be 17 years old when he is actually a 30-year old man.
Jonathan Nicola was arrested at the Canadian border last week and is currently being held for "contravening the Immigration Refugee Protection Act".
Nicola was in Canada on a student visa and was attending the Catholic Central High School as a 11th grader. Reports say that he was even leaving with his high school team's head coach.
Source: NBC Sports