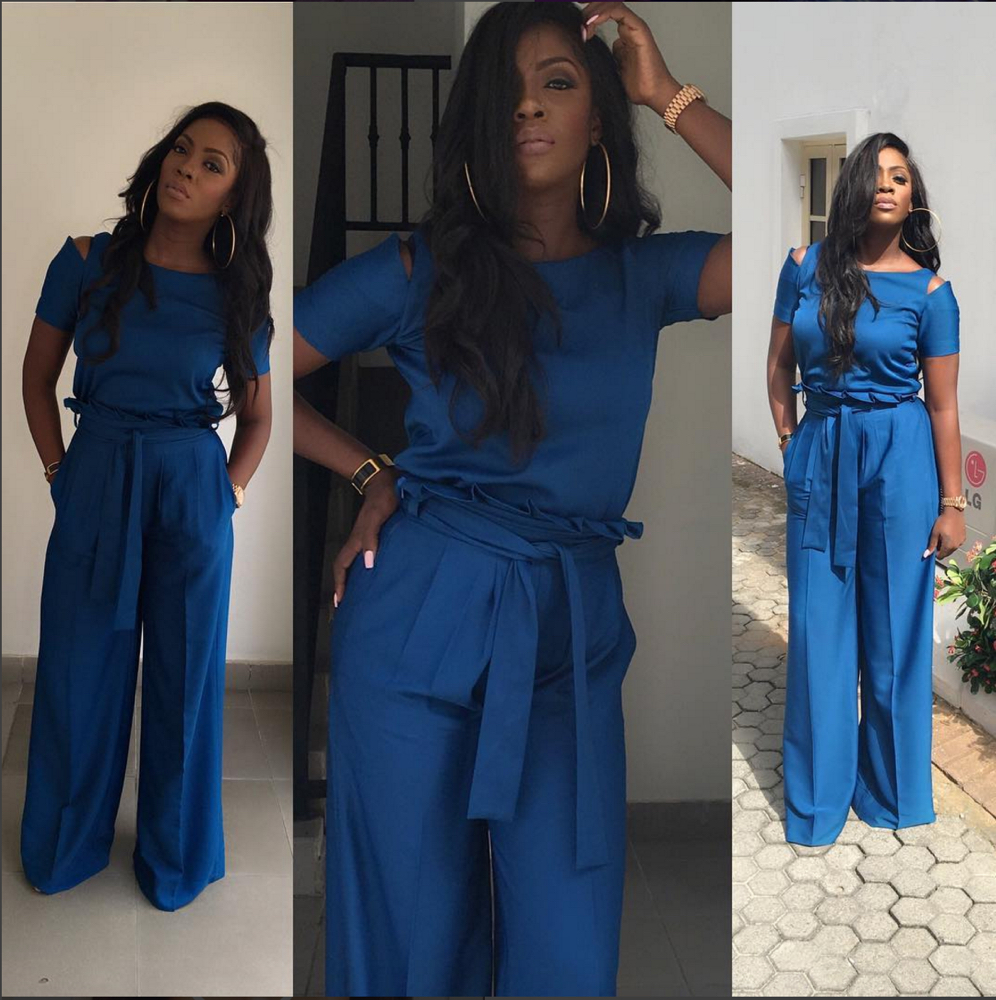 Five years after Tiwa Savage made the decision  to come into the Nigerian music scene after working with top international acts, she opens up about how she was able to build her brand and how she has been able to cope with sexual harassment in the music industry.
She spoke at the Youth Enterprise Conference 2016 held at Eko Hotel & Suites, Victoria Island, Lagos and revealed some of her best kept secrets on remaining relevant in the entertainment industry.
On how she started
I told myself 'why should I wait for someone like Beyonce to do Afro beat songs while I am from Nigeria, let me go back and do this myself?' I watched videos from Mo Hits and P Square and I noticed there weren't many female artistes.
"That was when I decided to pack everything and move to Nigeria. I had a good job as a songwriter with Babyface at that time but I sold my car, my belongings and came to Nigeria.
My first performance at Kennis Easter Fiesta was a disaster! I was stoned with pure water bags because I was singing English songs and blowing too much phonetics. "I ran back to my husband who was my boyfriend at that time and cried 'my people are not accepting me, I don't know what to do.' He told me to start singing songs that they could relate with. And that was how I came up with 'Kele Kele Love'."
On maximizing social media and building a brand
Social media is extremely fantastic for us artistes. It makes you closer to your audience. It has become a great source of revenue for artistes. Some companies want you to endorse their products and they call you. I have over a million followers on Twitter and the same goes for Insta­gram. With YouTube, you get paid for views but it all boils down to building your brand. "It is not every day that you will have a hit song but the day you don't have one, your brand will sustain you."
On sexual harassment in the industry
Recounting her experience, Tiwa said, "A lot of times they said that they wanted to help me but actually they wanted me to do 'something' with them. Luckily I had a crazy boyfriend who ended up being my husband. He just shot them down.
"If you are really talented and good at what you do and you have God behind you, don't give in to that kind of temptation. I guarantee you that your talent will make a way for you. The same people will be the ones calling and you will even get more than you ever imagined if you don't give in."
Read up on the full interview here.
Source: Kemi Filani