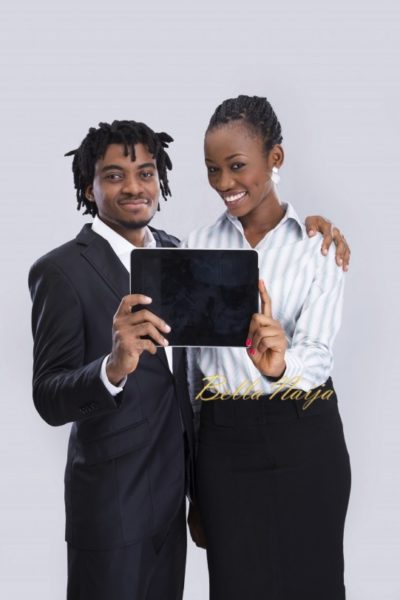 A typical workplace consists of a 'Superior' and a 'Subordinate'. Simply put, a subordinate is someone who works for someone else.
Now, with the whole talk about owning a business and being your own boss, there's a tendency to ask the following questions:
"Is it wrong to work for someone else?
Is being an employee obsolete?
Will I struggle, financially, all my life – because I am working for someone else?
Is there anything wrong in being a subordinate?"
The answer is no.
There is nothing absolutely wrong in being a subordinate. Working for someone else, is not and can never become, obsolete.
Working for someone else does not place a lid on your financial prosperity. However, you must choose the kind of subordinate you want to become.
Everybody will not be the boss and we don't need to be the bosses in our organizations to contribute immensely and make a difference.
Take a second look at the word 'SUBORDINATE'. You will observe that the word is prefixed by the word 'SUB' and a suffix 'INATE'. The expression 'SUBORDINATE' actually presents us with an option of being the 'SUB' 'OR' 'D' 'INNATE'. Among every group of subordinates you encounter in an organization, some are the subs and some are part of the innate working of the organization.
THE SUBs
A 'sub' is the short form of a substitute.
It is someone who takes the place of another in a team. A sub is a second-stringer, a sub is at times referred to as a bench warmer. A sub is not always the first choice. Technically, a sub is an excess to requirement. A sub does not hold himself responsible for anything. Most times, the subs are the first to be laid out when an organisation is downsizing because they just stay on the bench getting paid without contributing as much.
In soccer, some people are known as 'Super Subs'. They are not underperformers, just that they are better of coming into the game after having observed the opponents from the bench. They have what it takes to turn games around when they come on board at a later stage.
However, things are a bit different in the corporate world. The corporate world is quite competitive just like soccer, but unlike soccer, we put our best foot forward first. We believe so much in the power of the first impression. You don't get a second chance to create a first impression and so, there is no such thing as a 'super' sub in the corporate environment. How do you know when you are just a SUB?
If you are given some time off in your job and your absence was not felt, then you might probably be part of the subs in the subordinates. If you require so much supervision to carry out simple tasks, then you might just be a sub.
If the only reason you go to work is to earn money, you are definitely a sub. When you are a sub, your organizational commitment is zero. When a 'sub' tells his organization of his intention to leave, they don't hesitate. They ask the individual, when? Can you leave today?
THE 'INNATEs'
When you are innate, you are part of the basic nature of something. It means, you belong to the essential nature of a system. Innate can also be said to mean inherent. It means, you can be said to be part of the engine of the machinery. Innate employees are undoubtedly part of the reason why the system is working. As a matter of fact, the organisation finds its essence and expression as a result of their presence.
This kind of subordinates are part of the life wire of their organization. People like this are hard to come by and it's also hard to let go off them when you encounter them. When they are not there, there absence is felt. They are not just effective, they are efficient. They don't shy away from responsibilities. They take it personal when it comes to protecting the image of their organization. They have an overall competence that comes from a well-developed business knowledge and an understanding of the interdependence of one function with another.
Every workplace has subordinates. There is nothing wrong in being part of the subordinates. However, the choice of being the 'Sub' in the subordinate or the 'Innate' is solely up to you.
However, I will implore you to be part of the innate. There is dignity in labour. Be a value provider. Think more of contribution and less of consumption. Work more on value optimization and less of profit maximization. Learn the business of your organization inside out. Broaden your overall business knowledge as it applies to your individual discipline as well as the functions that most significantly influence the success of a corporation. Regardless of your area of expertise, seize opportunities and proactively sought to acquire knowledge in critical areas of the business –even if it is outside your immediate job description.
For instance, there are people employed as accountants in an organisation, but they are giving sales people a run for their money with their sales record.
The biggest problem of some employees of today is that they think they are working for their employer. You are working for yourself. When you become good, people will pay a premium to have you. See yourself as an apprentice that is on a salary. You are developing yourself and earning money at the same time. Own the organization and see things from the eyes of the management. Understand the vision of the boss. It is achievable. When you develop this attitude, you will not only achieve so much for yourself, you will enjoy every bit of your journey as a subordinate.
Stay productive.
Photo Credit: Foto.com.ng