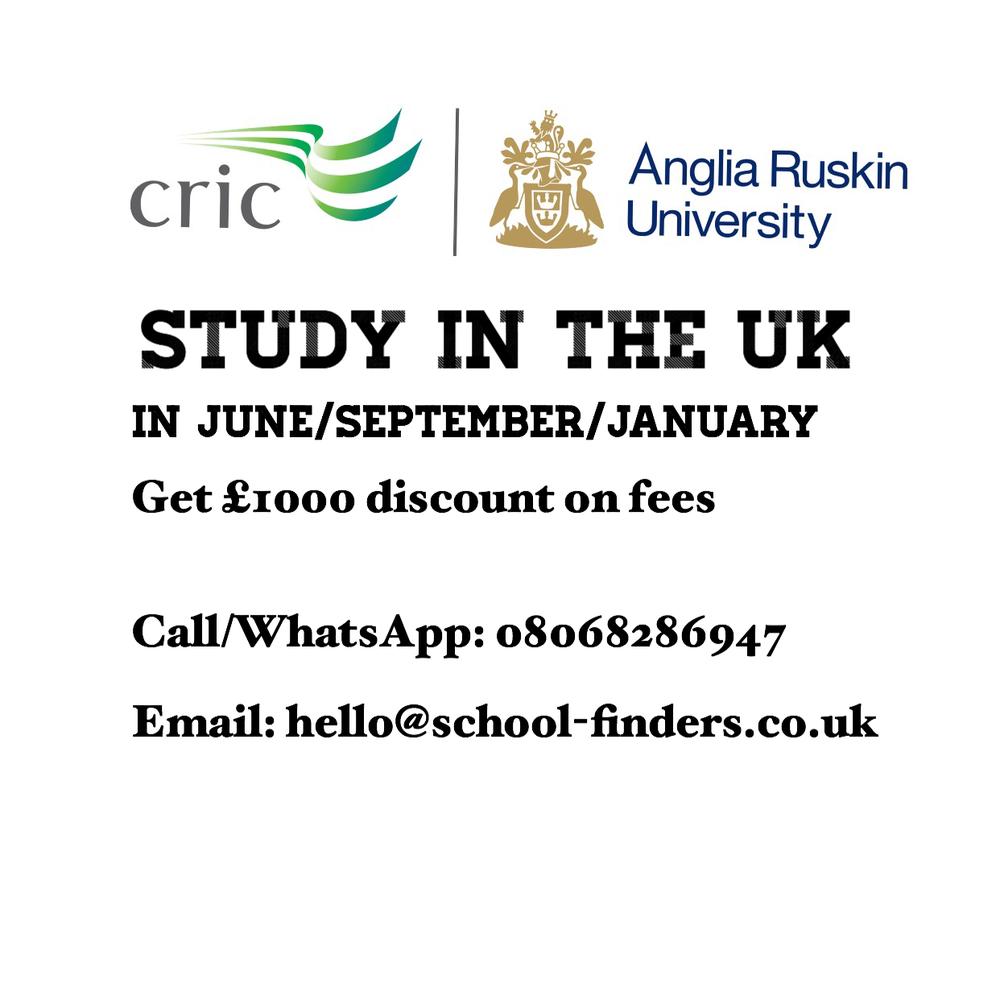 Get up to £1000 off your fee in Anglia Ruskin University, Cambridge. Meet the Representative in Abuja.
Study in Anglia Ruskin University, Cambridge and claim a £1000 discount off your tuition fee for students starting in June 2016.
Available intakes are June, September and January.
Courses available include Law, Engineering, Law, International Relations, Information Technology, and so much more at Undergraduate and postgraduate levels.
Entry Requirements- NO IELTS or English test required
Come and talk to us in Abuja this week to discuss your study options, visa guidance and scholarship opportunities. Please come with your academic documents for on the spot application.
Contact: Drums School Finders
Email: [email protected]
Call/ WhatsApp: 08068286947
____________________________________________________________________________
Sponsored Content