Manor Gates Ltd, a building Real Estate company in the heart of Lagos, passionate about making a difference with quality, classy and affordable homes, has just unveiled Ebuka Obi-Uchendu, as the face of the brand.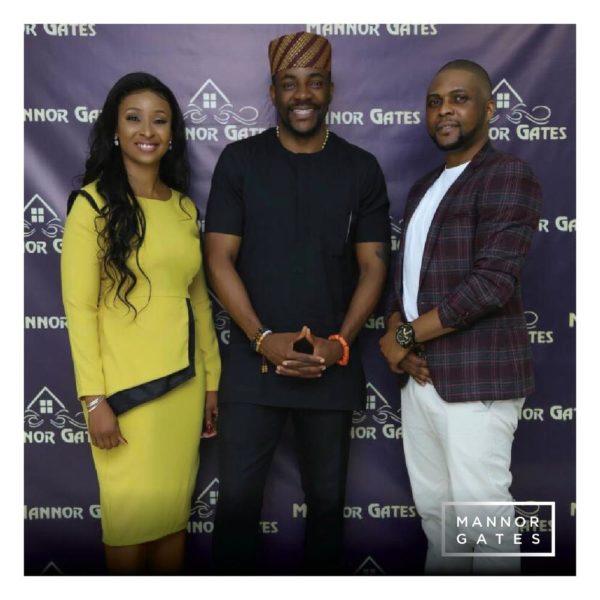 The TV personality took to his Instagram page this morning to announce the partnership:
Speaking at the unveiling ceremony in Lagos, Ajoke Ogunlaja, one of the CEOs reiterated the organisations commitment to ensuring young people and the Nigerian populace, are able to become land owners without the usual hassles of the famous 'Omo-oniles' and dubious developers. The company will be working with Ebuka who is equally passionate about helping young people get up the property ladder and become property owners.
Mannor Gates are the developers of Shernorth Homes, proposed Ikeja GRA project and the most recent Mannor Gates Estate, located at Ibeju Lekki. The company combines credibility, innovation and expertise in the provision of homely and functional environment, affordable and quality commercial, residential and corporate structures for middle-income earners.
The Management Team is made of a group of young, tested and proven professionals with a combine experience of over 24 years in Real Estate Development. Ajoke Ogunlaja, a graduate of the University of Lagos and London Metropolitan University has been identified as one of the women making a difference in Real Estate. A seasoned veteran in the Real Estate sector with over 14 years' experience working in top management level both in Nigeria and the UK .
Olayemi Akinyemi, an MBA holder from Anglia Ruskin University, Cambridge, is experienced in the construction of high-end residential and commercial buildings, having worked on several construction projects in Central London and the UK Wide.
The company will be revealing more in the next few days on how they intend to help young people become land owners in Lagos. Keep a tab on their social media handles for more info.
Instagram: @mannor_gates
Facebook: @MannorGates
Twitter: @GatesMannor
Email: [email protected]
————————————————————————————————————————————–
Sponsored Content