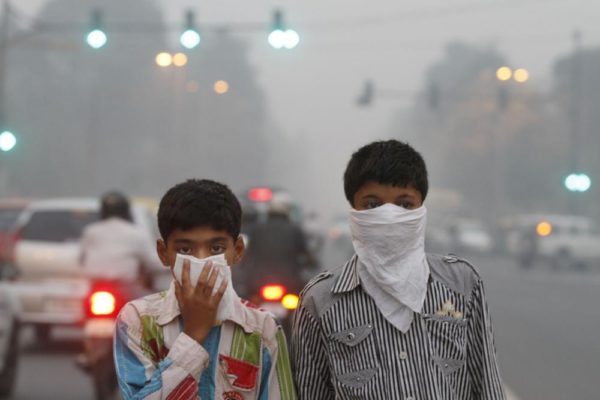 Air Pollution kills seven million people across the world annually and of this, household pollution kills 4.3 million, particularly women and children in developing countries.
This is contained in a new report released by the second United Nations Environment Assembly (UNEA-2) and made available to the News Agency of Nigeria in Abuja on Monday.
The report said that lack of access to clean and sanitation result in the death of 842,000 people from diarrhoeal diseases yearly, with 97 per cent of the deaths occurring in developing countries.
"Diarrhoeal diseases are the 3rd leading cause of deaths of children younger than five, representing 20 per cent of all deaths in children under five years," it said.
On chemical exposure, it said some 107,000 people die annually from exposure to asbestos, while 654,000 died from exposure to lead in 2010.
The report said since 1995, 606,000 lives have been lost in natural disasters with 4.1 billion injured, left homeless or in need of emergency assistance from weather-related disasters.
It noted that investments in a healthy environment can bring multiple benefits.
"The successful phase-out of nearly 100 ozone-depleting substances (ODS) means that up to 2 million cases of skin cancer and many millions of eye cataracts may be prevented each year by 2030 thanks to the healing ozone layer. Benefits from eliminating lead in gasoline on a global scale have been estimated at $2.45 trillion per year, or 4 per cent of global Gross Domestic Product (GDP), saving an estimated 1 million premature deaths per year," it said.
The report said that cost-effect measures to reduce emissions of short-lived climate pollutants such as black carbon and methane could reduce global warming by 0.5°C.
It said that this could happen by the middle of the century, and save 2.4 million lives a year from reduced air pollution by 2030.
Photo Credit: Getty Images