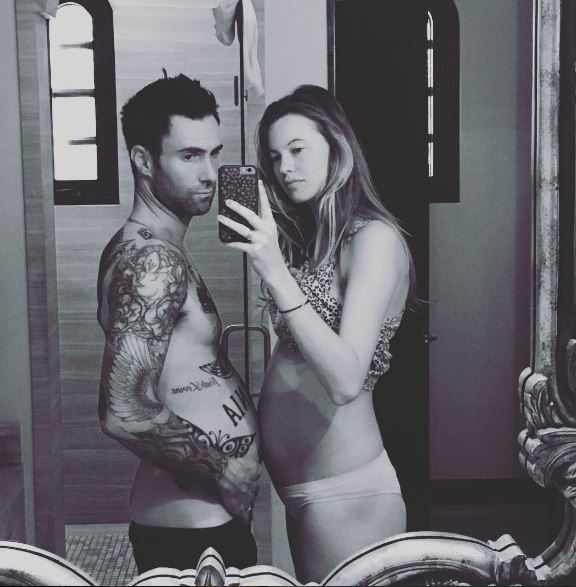 Behati Prinsloo announced her pregnancy in March and hubby Adam Levine is super excited about it!
On Tuesday, the 26-year-old model and her husband broke out their "baby bumps" in a funny picture Adam posted on Instagram .
In the picture, Adam compares his belly to the size of his wife's bump, captioning the photo "Week 20 and I'm finally popping! #impregnanttoo."
The couple had earlier revealed that they are expecting a baby girl together and she is due to arrive in September.
Photo Credit: Instagram/Adam Levine