BellaNaijarians, Which Would You Rather Have: True Love or Millions?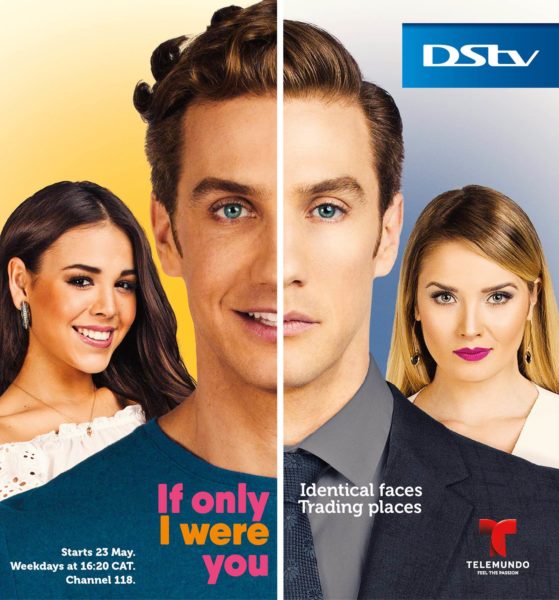 This is the dilemma identical twins, Leonardo and Perico, have to face!
Everything starts off as a game between these star-crossed brothers. Self-made millionaire, Leonardo decides to forgo his mansions, jets and swanky lifestyle to take on the life of his twin, Perico, who is an honest, cheerful ladies' man engaged to the beautiful Paloma.
Things get very ugly when Leonardo falls for Paloma and suddenly, wealth doesn't mean anything to him any longer. Perico now has to choose between the allure of his twin's lavish lifestyle or fighting for the heart of his true love, Paloma.
Catch the action, intrigue and drama on Telemundo's new show If Only I Were You. Tune in to Telemundo on DStv Channel 118 every weekday by 3:20pm and witness the drama as it unfolds.
With an impressive cast including Eugenio Siller, Danna Paola and Kimberly Dos Ramos, you know you're in for a wild rollercoaster ride. This riveting telenovela kicks off on May 23rd so get ready and set your Explora to record every pulsating episode of If Only I Were You; only on Telemundo, DStv Channel 118.
The drama never ends on DStv.
____________________________________________________________________
Sponsored Content