It's time for another edition of BN Style Your Bump, a series where BN Style looks into maternity style from different women to help inspire you! So far we have profiled Chrissy Teigen, Patricia Bright, Kourtney Kardashian, Tamera Mowry and Maky Benson – click here to see them glow in style.
Today we have gorgeous Hollywood actress who's known to style herself for her red carpet appearances, Blake Lively. Married to hot Hollywood actor Ryan Reynolds, the couple have a daughter called James and are expecting their second child this year. Popularly known for her role as Serena on Gossip Girl and all her stylish outfits from the TV series, Blake is always a stunner at red carpet events even now at the Cannes Film Festival.
Similar to other editions we've seen in the past, Blake stays true to her bohemian style on her casual days  with jackets and knee high boots but she knows how to glam it up for the red carpet with a splash of sexiness. When it comes to style, Blake can never do wrong in my eyes and it's no surprise why the luxury designer brands and haute couture designers love to dress her.
Let's start with her Cannes Film Festival looks.
Here she's wearing Atelier Versace and I love the sexiness of this dress, look at her work that leg! The extra layers of fabric balance out the exposed leg and décolletage.
In a dress by Vivienne Westwood, the empire waist line and puff layered skirt is perfect for her baby bump.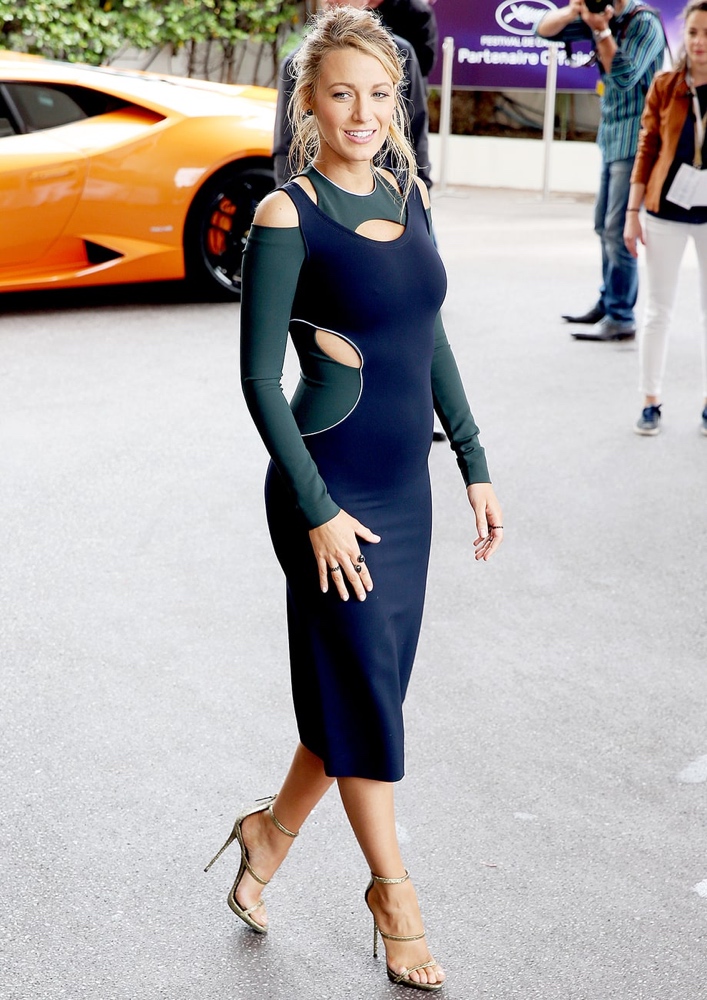 In another Versace dress, this two toned bodycon dress features lots of cut outs.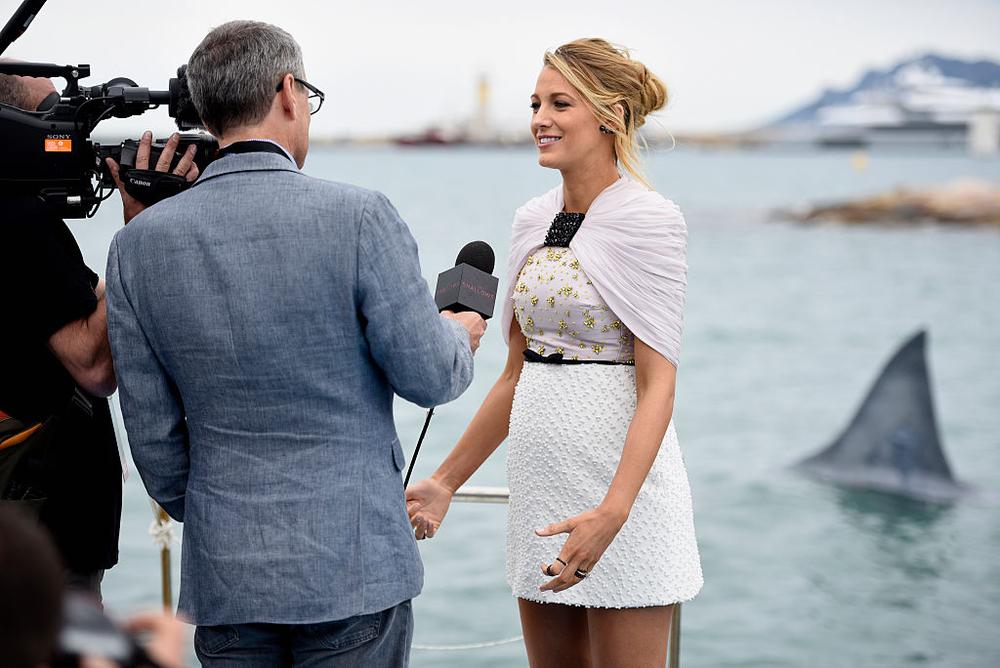 I love this Giambattista Valli Haute Couture dress on her, it's short but Blake makes it work even when she's pregnant. Talk about legs for days…
Here she is in a Chanel Haute Couture coat that really should be mine. The coat does a very good job at hiding her bump, one trick we've seen with our previous stylish mums in this series.
This saffron velvet Valentino has the perfect empire waist cut for the baby bump. The multiple string belt and defines the top half of her torso, leaving the flared skirt to hide her baby bump in the lower part of her belly.
Here she is in another Atelier Versace dress.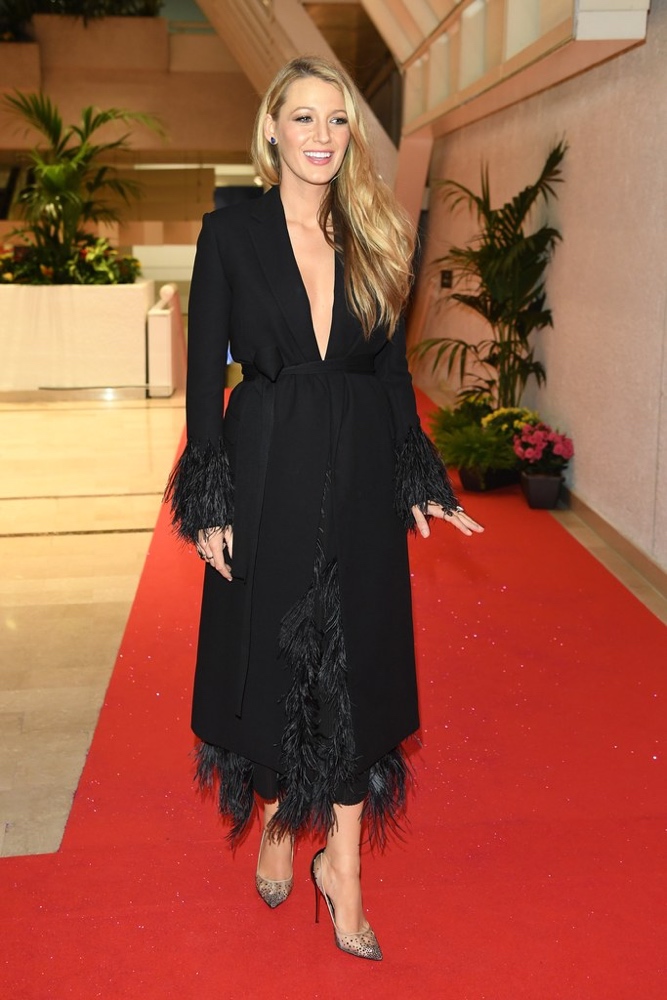 This black feathered outfit by Salvatore Ferragamo is perfect because of the deep V-neckline. If it wasn't there, she could've looked a bit frumpy but she doesn't.
This red jumpsuit byIn Juan Carlos Obando is everything! The floor length flap that starts from her waist conceals the bump and the long wide legs pants help elongate her body, making her look even slimmer.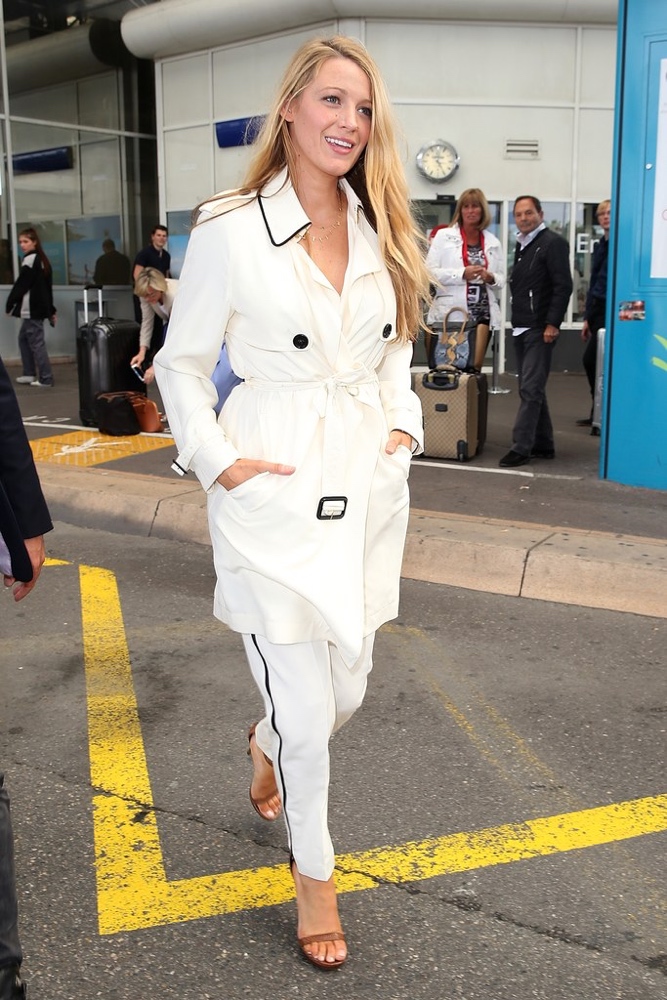 Blake is wearing a classic Burberry trench coat here with a cinched waist.
Another Burberry looks she wore recently was to the 2016 Met Gala, a dress that comes with a detachable cape. Stunning!
Now we'll look at some looks from her first pregnancy and we'll start with her casual looks. She has quite a bohemian style and you'll see lots of jackets, knee high and ankle boots. Jackets as well know, conceal the bump perfectly and my thinking is Blake just add the boots to accentuate her long legs in colder months since she can't expose her legs, great tip.
She doesn't just wear boots and jackets, she also looks great is casual dresses and skirts too.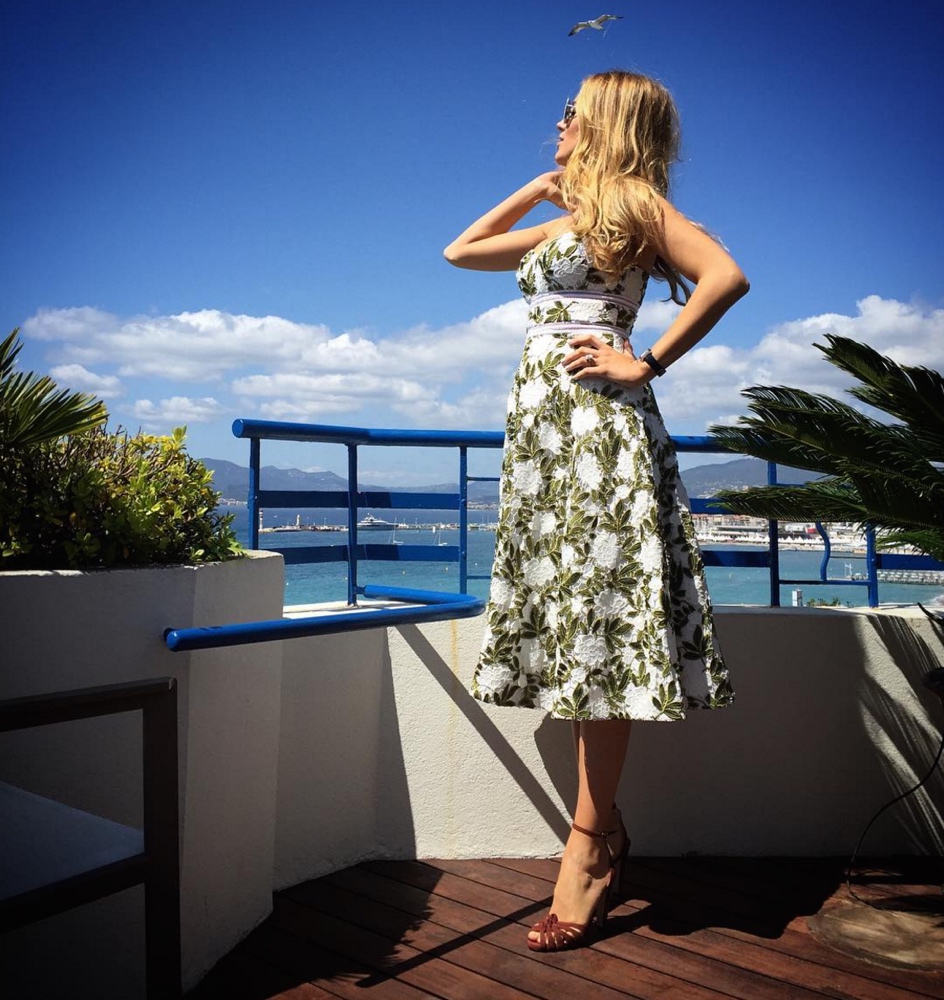 I'm not pregnant but I'm definitely recreating this white outfit soon, love the pop of colour with the turquoise necklace.
More red carpet looks because Blake Lively is bae.
As always, this has been another super stylish edition if the BN Style Your Bumps series. If you just joined us and this is your first edition of the series, here are a few things to note:
Accentuate your slimmest body parts; your legs, ankles, neck, arms, wrist and the point between your baby bump and bust, where the empire waist line falls.
Jackets are a great way to conceal the bump while thigh high slits and V-necks are great for flaunting your slim body parts.
Don't be afraid to wear bodycon dresses and feel sexy with your body just remember to be tasteful about it. If you're a beginner with this, try a bodycon dress in a dark colour and maxi length. This reduces attention on your bump.
Balancing outfits is key. Counter volume by showing skin or wearing fitted pieces. A great example of this is Blake in her big jackets, jeans and boots. If she wore wide leg pants with those big jackets, it wouldn't be flattering for her baby bump.
And if you have no baby bump, check the BN Body Series for useful styling tips!
Hope you loved this edition as much as I did, look out for more stylish mums.
Sources: Andreas Rentz/Getty Images, Pascal Le Segretain/Getty Images, Neilson Barnard/Getty Images, Clemens Bilan/Getty Images, Ian Gavan/Getty Images, David M. Benett/Dave Benett/Getty Images, Andreas Rentz/Getty Images, Pascal Le Segretain/Getty Images, Glamour.com, Eric Lively, Mike Coppola/Getty Images, Blake Lively | @blakelively, Andrew Toth/Getty Images, Ron Sachs-Pool/Getty Images, Mike Coppola/Getty Images, Rob Kim/Getty Images, Dimitrios Kambouris/Getty Images.