It's time for another edition of BN Style Your Bump, a series where BN Style looks into maternity style from different women to help inspire you! So far we have profiled Chrissy Teigen, Patricia Bright, Kourtney Kardashian, Tamera Mowry, Maky Benson and Blake Lively – click here to see them glow in style.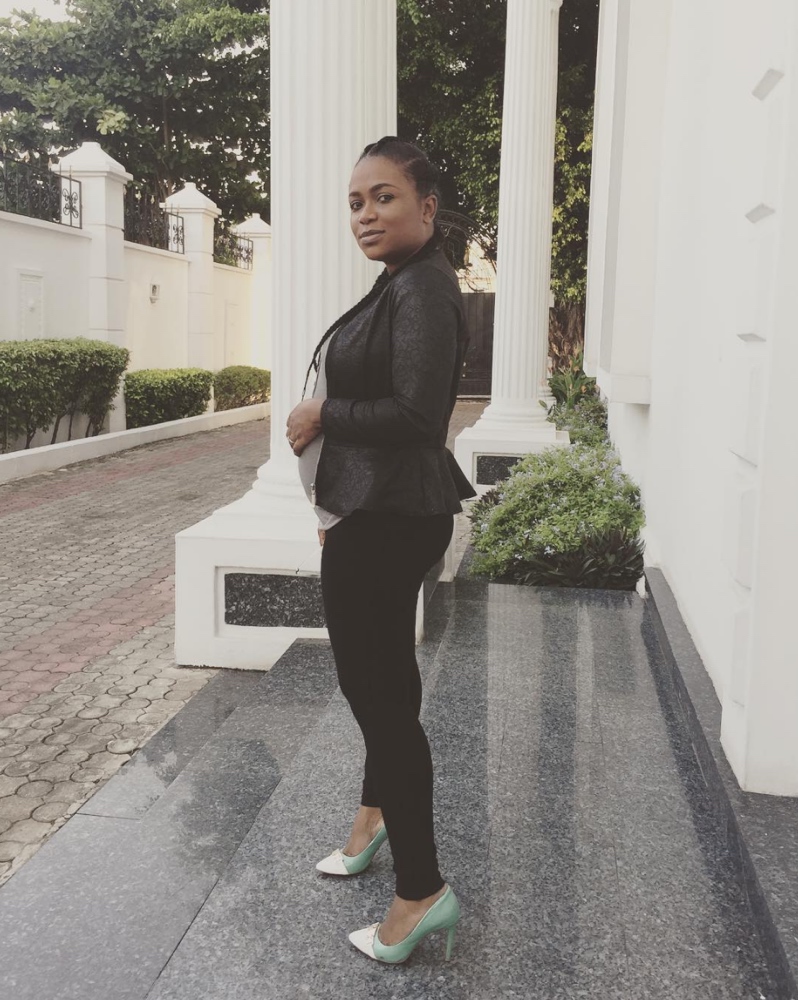 I had a lot of fun working on this week's edition, we have soulful singer and mother of one expecting her second child, Lami Phillips. She has such a fun personality and you can clearly tell from her instagram updates, a family person who is truly young at heart. I was pleased to see she had made my stalking a little easier with her with her hashtag #LamiBun2016, LOVE IT! If only every stylish pregnant lady did this, it's a great way to create memories and keep track of your stylish maternity moments.
Lami's style is a mixture of many things she likes but you'll see some constant maternity trends we've noticed over the weeks, long jackets, balancing volume and exposing her toned, slender features. But what I love most is Lami's sunglasses collection and shoe game, you'll see why.
Let's begin with her separates. Skirts & trousers.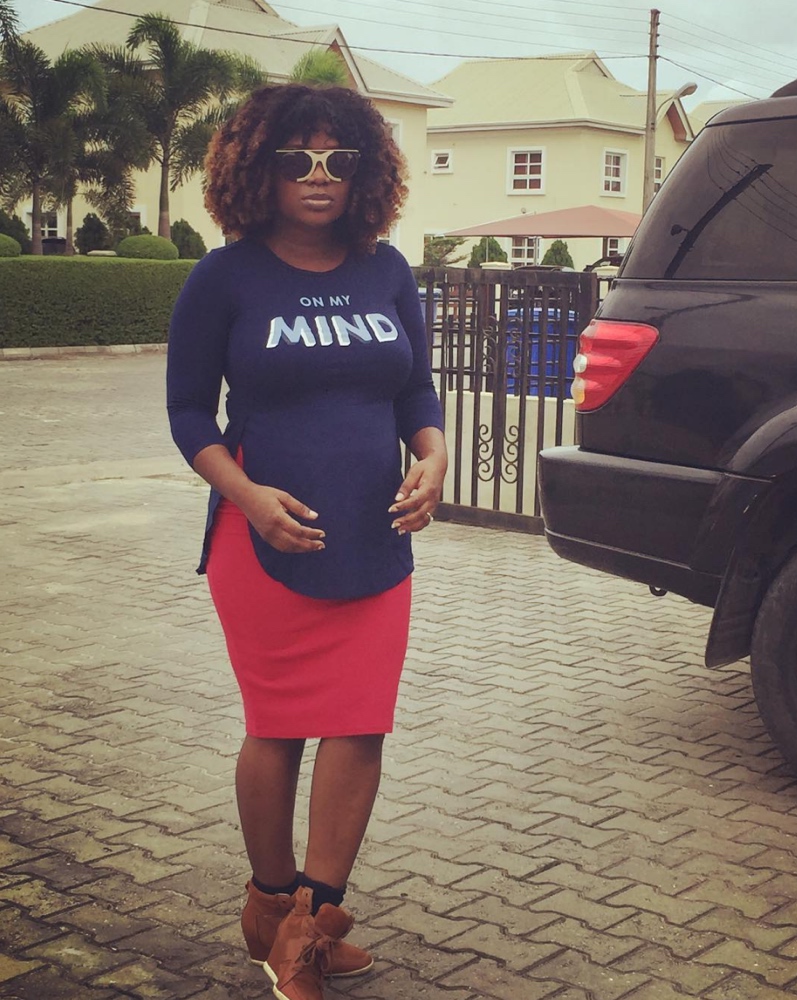 Lami definitely understands the concept of a statement shoe. I love that she experiments with colours in her outfits.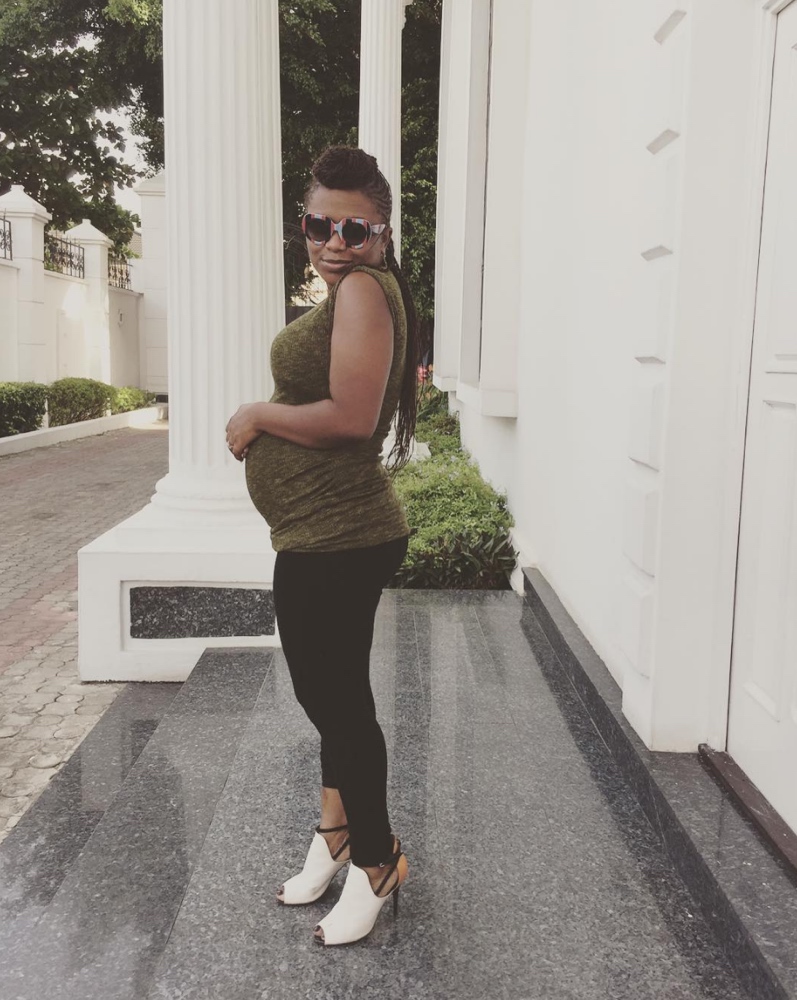 I need these shoes! Lovethis outfit.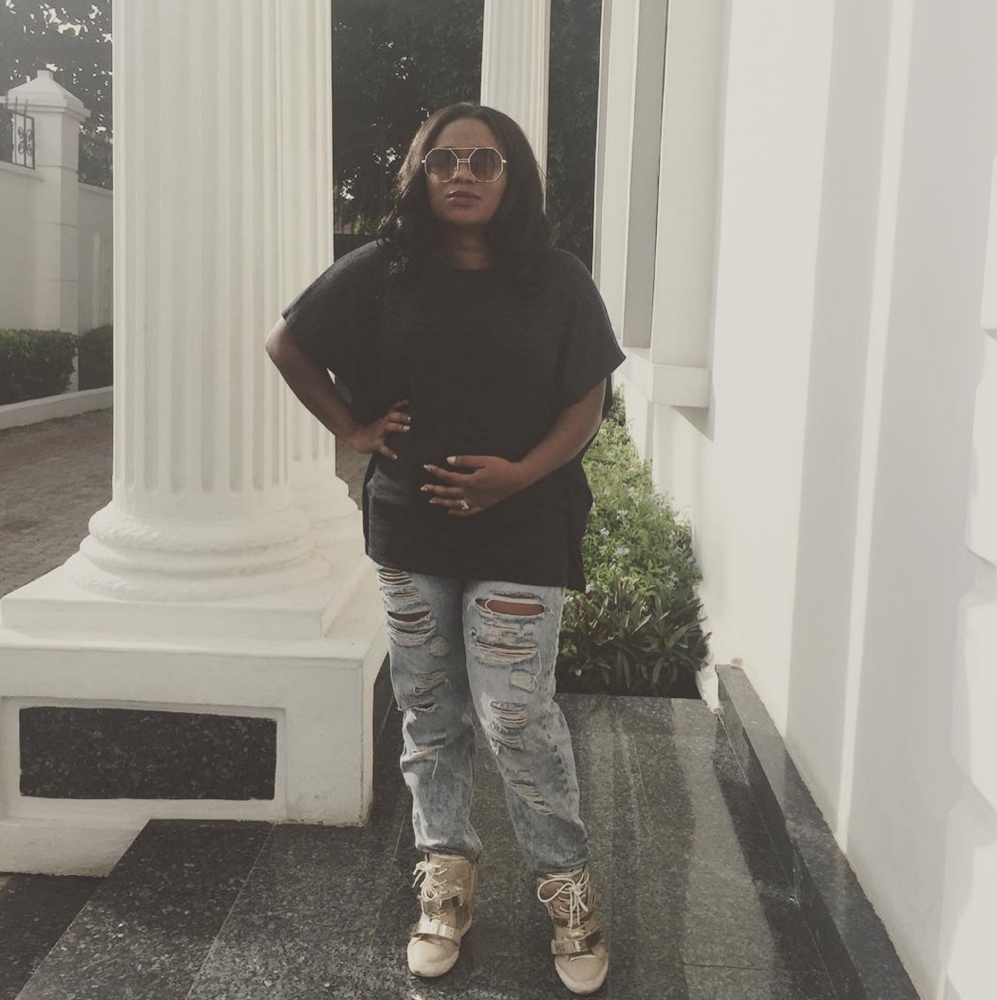 Love this tom boy look, it's a first for me in the BN Style Your Bump series and Lami rocks it well with those wedged sneakers and ripped jeans.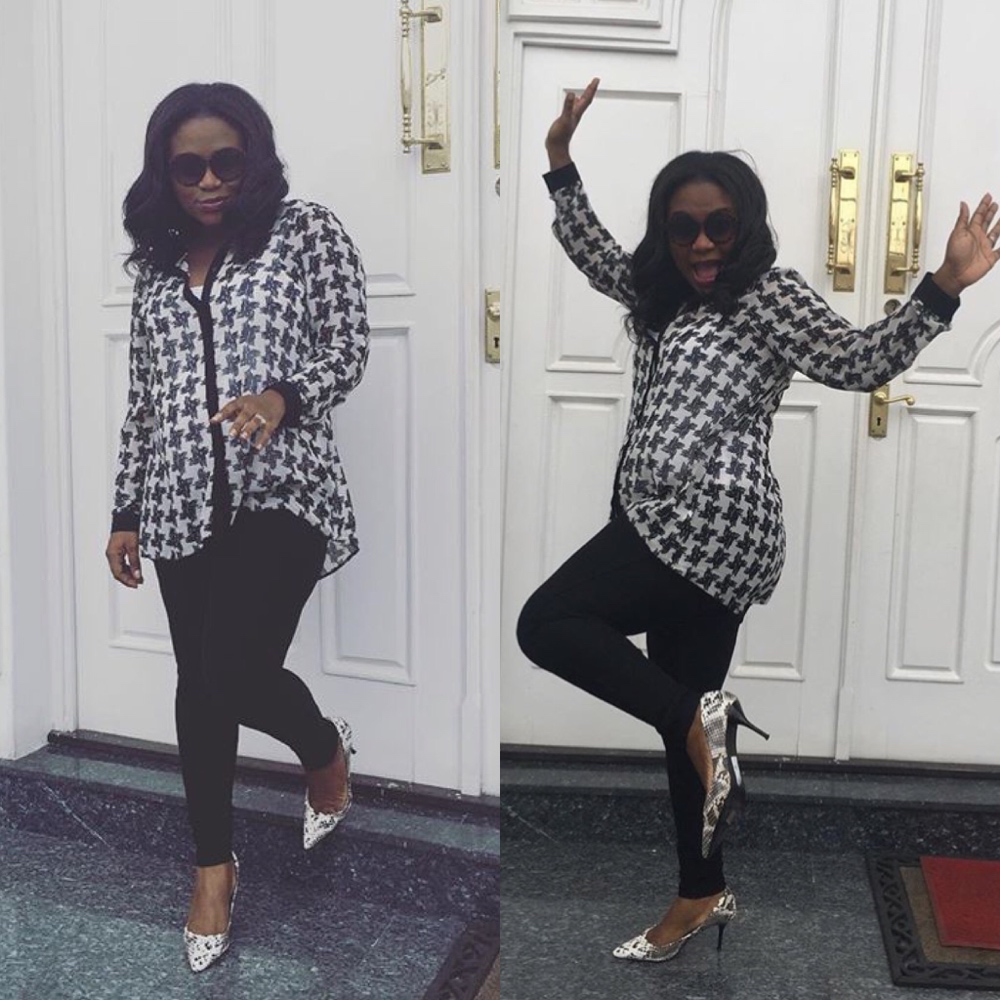 This print on print outfit is one of my faves, I love that everything is monochrome but she still played around with patters and volume, pairing a loose top with skinny jeans.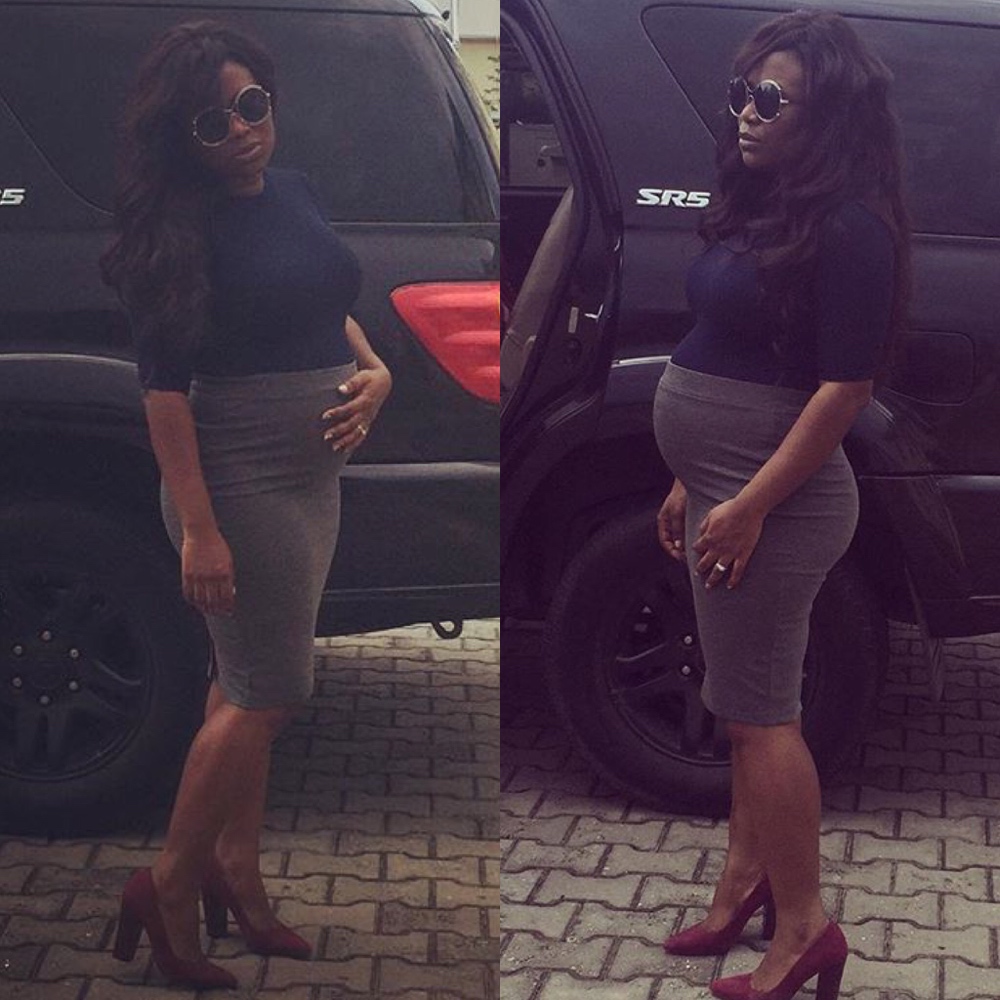 Hot mama! Love the mix of colours and how she flaunts her toned legs.
Still on separates, love her in this jumpsuit and long denim/chambray shirt.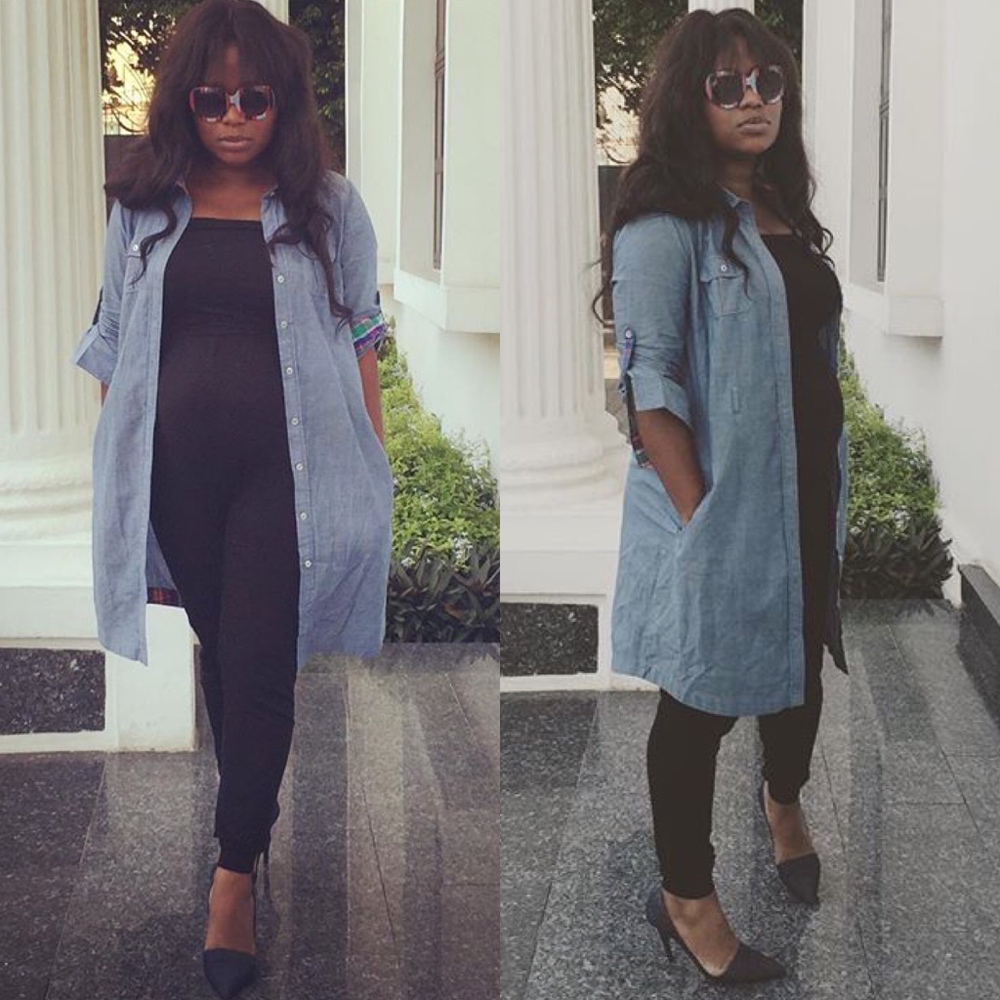 Next, we have Lami's dress collection and I'd gladly steal some of this dresses.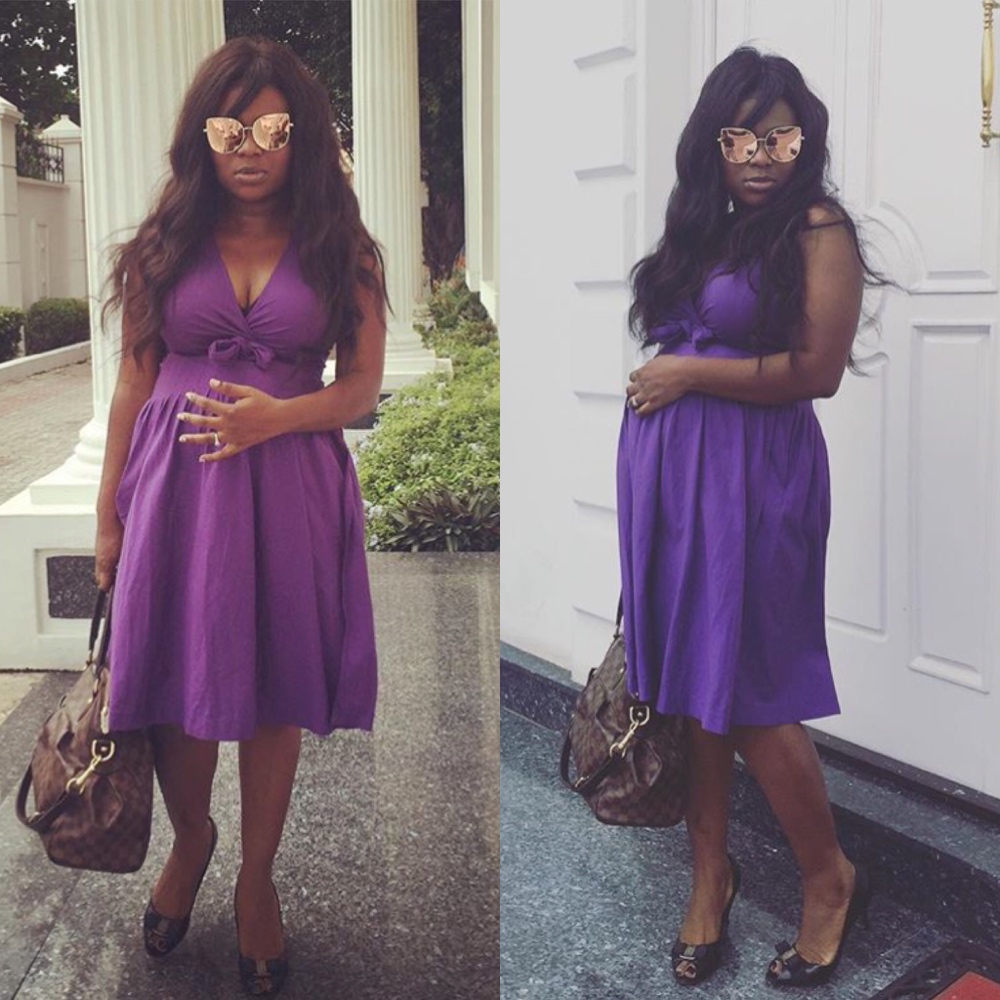 Empire waistline dress in this gorgeous purple colour, a little sexy with the cleavage and I love it.
Don't be afraid to rock bodycon dresses, either in print or in a solid colour. Whatever you're comfortable.
While stalking the singer, I realised Lami is also quite the dancer!
So adorable!
**
In the end guys, the rules stay the same. Flaunt your best features and hide other areas using things like colour, silhouettes, volume, waist lines and necklines in your favour because these little things are what make up a great outfit no matter the size or shape. Stay trendy with statement shoes and sunglasses, jewellery and purses.
One thing you should also take from Lami's edition of BN Style Your Bump, be comfortable in your skin and confident enough to flaunt your blessing.
Another thing I've noticed about her is her obvious love for music and dancing, being a singer and all. Dancing is one way to keep fit and healthy while you're pregnant, which is important for the overall health of your baby and yourself included. It also helps the release of endorphins; hormones which trigger a positive feeling in the body and can help with postpartum or antepartum depression. Not to end on a sour note, do something you enjoy to help you keep fit and stay healthy and in Lami's case it's dancing!
Hope you enjoyed this edition because I sure did. See more of Lami's maternity styles on her instagram page.